Auch. Dangers of screens: preventive actions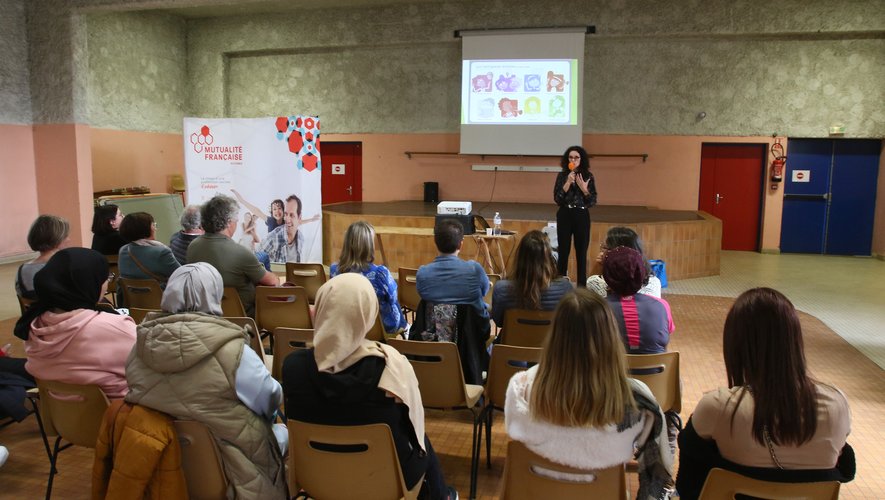 Mobility circuits, and informative stands for parents… This is what made up the multipurpose room at Garros, in Auch, last week to raise awareness of the fight against screens from an early age. Several professionals were present, the CAF, the PMI, the Social and Cultural Center, the
CPAM… to discuss with parents. At the same time, motor skills courses and bodily and creative awakening stands were held to entertain children and keep them away from screens.
Philomène Chinestra, head of prevention for the Mutualité Française Occitanie, explains that this idea came to her about 4 months ago. "We wanted to do an action, aimed at children but also for the general public, namely parents and not professionals." The time of exposure to screens is naturally necessary. An appointment is fixed so that people who do not have access to prevention benefit directly from on-site advice.
Officials from the Maternal and Child Protection (PMI) service were present to raise awareness among young parents and discuss the health consequences: "Because of screens, children are too static and they have trouble developing." Not far away, a mother chats with her friends, explains that her children "no longer have TV in the morning" since the start of school, but they have also not touched their tablet for a year. Thanks to this day, parents and children were also able to see how to brush their teeth correctly but have a small snack with fruit
to prove that a snack can be good… even without added sugar.