Approved Bispecific Antibodies Pricing and Dosage Analysis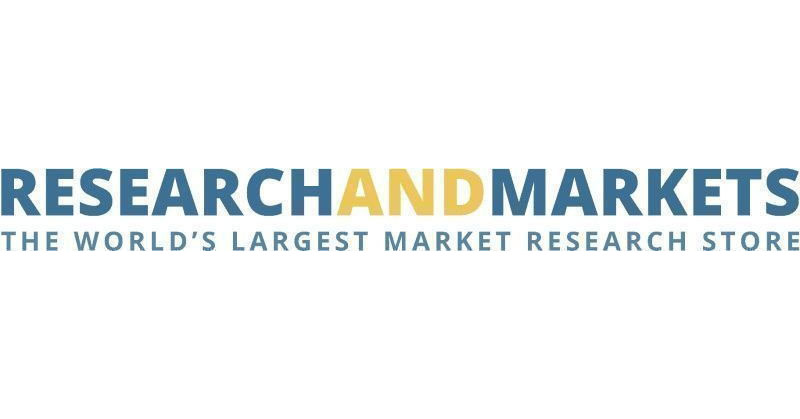 DUBLIN, May 16, 2023 /PRNewswire/ — The "Global Bispecific Antibody Market Opportunity and Clinical Trials Insight 2023" report has been added to ResearchAndMarkets.com's offering.
Report Highlights:
Global Market Yearly and Quarterly Sales Insight (2018 till Q1'2023)
Global Market Forecast Till 2028
Global and Regional Sales Insights By Drugs (2018 till Q1'2023)
Approved Bispecific Antibodies: 9
Insight On Bispecific Antibodies In Clinical Trials: > 700 Bispecific Antibodies
Global Bispecific Antibodies Clinical Trials By Company, Indication and Phase
Fast Track Approval, Orphan Designation, and Priority Status Insights
Approved Bispecific Antibodies Pricing and Dosage Analysis
Competitive Landscape: Top 50 Companies Developing Bispecific Antibodies
The introduction of antibody-based therapeutics has been a game changer in the field of cancer therapy. Monoclonal antibodies have been around for decades and still, their role has been ever so significant. However, with the rising clinically unmet medical needs, current efforts are focused on developing advanced forms of these biologics. The continued expansion in research and development of antibody biologics has brought in the era of bispecific antibodies.
These bispecific antibodies are capable of engaging or targeting two distinct targets and therefore are able to simultaneously perform multiple actions including; directing the immune cells to tumor cells, blocking two different pathways simultaneously, and delivering cytotoxic payloads. Over the past few decades, there have been a number of difficulties with the production of bispecific antibodies; nevertheless, they have shown great potential as promising cancer therapeutics.
Bispecific antibodies are fast-growing engineered biologics that have significantly improved significant unmet medical needs. The fast approval of Columvi showed the urgency of this particular bispecific product. With the expansion of the global pharmaceutical industry developing a robust clinical pipeline for the research and development of bispecific antibodies, there are numerous candidates currently undergoing clinical trials while several are being tested in preclinical studies.
The range of therapeutics has been increasing, similar to the rising demand for innovation in the pharmaceutical industry. This increase in the growing expansion of antibodies can be due to the increasing regulatory approvals. Recently, Roche's Glofitamab (Columvi), a bispecific T cell engager molecule (BiTE) was approved by Health Canada for the treatment of adult patients with relapsed or refractory diffuse large B cell lymphoma (DLBCL).
The approval was based on the clinical study called NP30179 where more than 30% of patients who received Glofitamab showed cancer disappearance. This marked the first-ever approval for this CD20 x CD3 targeting bispecific antibody. . By simultaneously engaging the CD20 receptor on B cells and CD3 on the T cells, Glofitamab facilitates the development of an immunological synapse with the following proliferation of T-cells and their activation, cytokine secretion, and release of cytolytic proteins that results in the killing of tumor cells which express CD20 surface receptor.
There are several factors that are driving the growth of the bispecific antibody market which include; improved regulatory framework, persistent clinical trials having promising results, and increasing investment with active assets. As the global pharmaceutical industry realizes the commercial as well as the therapeutic potential of bispecific antibodies, we can expect an increase in the number of possible clinical candidates in the coming years.
Moreover, as the industry develops, there is also a growing number of competitors. A few years ago, there were only a handful of pharmaceutical players in the bispecific antibody market, however, now there are multiple stakeholders that are continuously working to develop novel bispecific antibodies. Furthermore, with eagerness to enter the market, several companies have also chosen the road to collaboration.
For instance, recently, ABL Bio, a South Korea-based Biotech Company, and Lonza, a Swiss multinational pharmaceutical manufacturing company have entered an agreement that will focus on the development and manufacturation of the former company's bispecific antibody product. The latter will provide ABL Bio will end to end solutions regarding early research and offer support for the potential Investigational New Drug (IND) application. With Lonza being a major leader with several bispecific and multispecific products in its pipeline, the collaboration will lead ABL Bio to a speedy road toward commercialization.
Overall, it is not hard to predict that the future of bispecific antibodies is very promising; however, more research needs to be conducted in order to fully determine the therapeutic potential and capability of this novel class of therapeutic biologics. The report aims to provide a detailed overview of the mechanism of action of several approved bispecific antibodies in the market, as well as highlights their patent, dosage, and pricing in major markets like that of the US. Additionally, the report also contains information about reimbursement policies respective to different bispecific antibodies and also presents information about bispecific antibodies currently in the clinical pipeline.
Key Topics Covered:
1. Introduction to Bispecific Antibody
2. Commercially Approved Bispecific Antibodies Insight: Company, Indication, Location & MOA
3. Global & Regional Bispecific Antibody Market Outlook (2018 till Q1'2023)
3.1 Yearly & Quarterly Sales Insight
3.2 Approved Bispecific Antibodies Reimbursement Policy
3.3 Global Bispecific Antibody Market Forecast 2028
4. Global Bispecific Antibody Market Trends
4.1 US
4.2 Europe
4.3 China
4.4 UK
4.5 Japan
4.6 South Korea
4.7 Australia
4.8 Canada
4.9 Latin America
5. Blincyto: 1st Approved Bispecific Antibody
5.1 Overview & Patent Insight
5.2 Pricing & Dosage Analysis
5.3 Sales Analysis
6. Hemlibra: 2nd Approved Bispecific Antibody
6.1 Overview
6.2 Dosage & Price Analysis
6.3 Sales Analysis
7. Rybrevant: 3rd Approved Bispecific Antibody
7.1 Overview
7.2 Dosage & Price Analysis
7.3 Sales Analysis
8. Kimmtrak: 4th Approved Bispecific Antibody
8.1 Overview
8.2 Pricing & Dosage Insight
8.3 Sales Analysis
9. Vabysmo: 5th Approved Bispecific Antibody
9.1 Overview
9.2 Dosage & Price Analysis
9.3 Sales Analysis
10. Lunsumio: 6th Approved Bispecific Antibody
10.1 Overview & Patent Insight
10.2 Dosage & Price Analysis
10.3 Sales Analysis
11. Cadonilimab: 7th Approved Bispecific Antibody
12. Tecvayli: 8th Approved Bispecific Antibody
12.1 Overview & Patent Insight
12.2 Pricing & Dosage Insight
13. Columvi: 9th Approved Bispecific Antibody
14. Global Bispecific Antibodies Clinical Pipeline Overview
14.1 By Phase
14.2 By Country/Region
14.3 By Company
14.4 By Indication
14.5 Orphan Designated Bispecific Antibodies
14.6 Patient Segment
15. Global Bispecific Antibodies Clinical Trials By Company, Indication & Phase
15.1 Research
15.2 Preclinical
15.3 Phase-I
15.4 Phase-I/II
15.5 Phase-II
15.6 Phase-II/III
15.7 Phase-III
15.8 Preregistration
16. Marketed Bispecific Antibodies Clinical Insight
17. Competitive Landscape
17.1 ABL Bio
17.2 Abzyme Therapeutics
17.3 Affimed Therapeutics
17.4 Akeso Biopharma
17.5 Alligator Bioscience
17.6 Amgen
17.7 Antibody Therapeutics
17.8 APITBIO
17.9 Aptevo Therapeutics
17.10 Astellas Pharma
17.11 AstraZeneca
17.12 BioAtla
17.13 Biosion
17.14 Biotheus
17.15 BJ Bioscience
17.16 EpimAb Biotherapeutics
17.17 FutureGen Biopharmaceutical
17.18 Genentech
17.19 Genmab
17.20 Gensun Biopharma
17.21 Harbour BioMed
17.22 IGM Biosciences
17.23 I-MAB Biopharma
17.24 ImmuneOnco Biopharma
17.25 ImmunoPrecise Antibodies
17.26 Innovent Biologics
17.27 Invenra
17.28 Janssen Biotech
17.29 Janssen Research & Development
17.30 Kenjockety Biotechnology
17.31 L and L Biopharma
17.32 LaNova Medicines Limited
17.33 Light Chain Bioscience
17.34 Linton Pharm
17.35 Lyvgen Biopharma
17.36 MacroGenics
17.37 Merus
17.38 NovaRock Biotherapeutics
17.39 OriCell Therapeutics
17.40 Pfizer
17.41 Phanes Therapeutics
17.42 Prestige BioPharma
17.43 Regeneron Pharmaceuticals
17.44 Revitope
17.45 Roche
17.46 Virtuoso Therapeutics
17.47 Xencor
17.48 Y-Biologics
17.49 Zhejiang Shimai Pharmaceutical
17.50 Zymeworks
For more information about this report visit https://www.researchandmarkets.com/r/283adg
About ResearchAndMarkets.com
ResearchAndMarkets.com is the world's leading source for international market research reports and market data. We provide you with the latest data on international and regional markets, key industries, the top companies, new products and the latest trends.
Media Contact:
Research and Markets
Laura Wood, Senior Manager
[email protected]
 
For E.S.T Office Hours Call +1-917-300-0470
For U.S./CAN Toll Free Call +1-800-526-8630
For GMT Office Hours Call +353-1-416-8900
 
U.S. Fax: 646-607-1907
Fax (outside U.S.): +353-1-481-1716
Logo: https://mma.prnewswire.com/media/539438/Research_and_Markets_Logo.jpg
SOURCE Research and Markets