Adom Trait d'Union de Marciac: retirement for Michèle Nart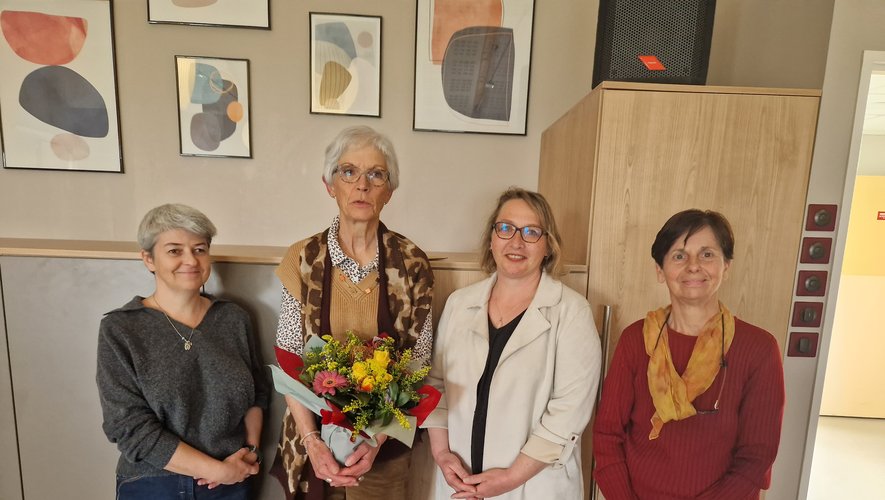 Recently, the president Eliane Duffau, the members of the board of directors and the home care nursing team (SSIAD) of the association Adom Trait d'Union met in the premises of the Ehpad Mille Soleils to celebrate the retirement of the nurse coordinator, Michèle Nart. Recognized for her investment, her benevolence and the professionalism she has shown, both in supporting the patients of the service, their loved ones and the team of caregivers, she passed the baton to Sophie Legrand . Originally from the Paris region and endowed with extensive experience as a nursing assistant and then a nurse, particularly in home hospitalization and as a liberal, Sophie Legrand also knows the home very well, having coordinated a care service for 10 years. nurses with 149 places and a specialist Alzheimer's team near Bordeaux.
Adom Trait d'Union, a home help and meal delivery service, is located at 16, rue des Pyrénées, in Plaisance-du-Gers. It is open from Monday to Friday. Information on 05.62.69.16.62.