Adam Silver Expresses Regret To Suns Team Members Regarding Robert Sarver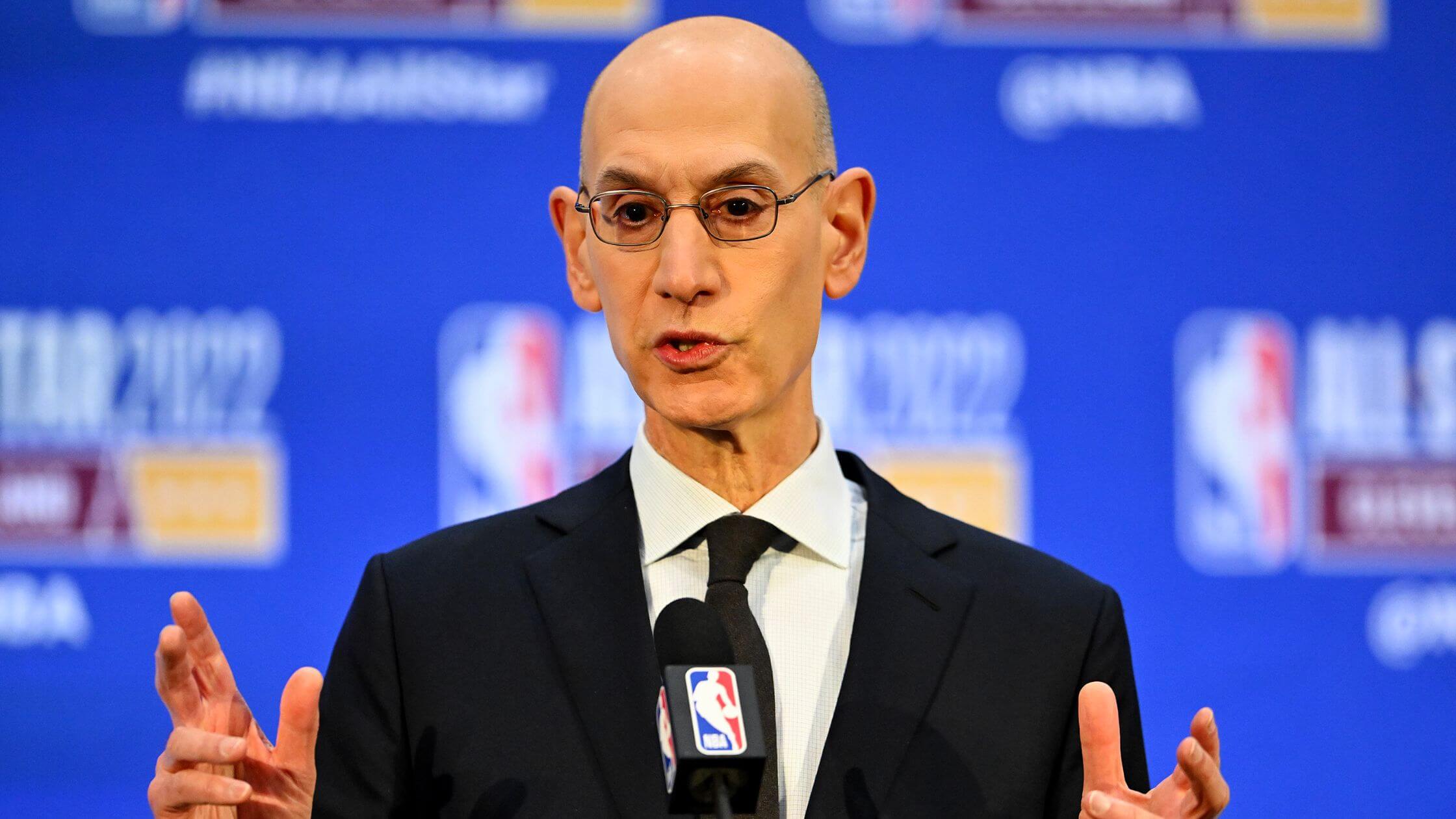 The apology comes after an ESPN report detailing Sarver's unprofessional behavior towards Suns employees last month. As per ESPN's Royce Young, NBA commissioner Adam Silver has addressed the employees and stated that he is deeply sorry that this took this long to come out and that he and the organization fully support the employees in every way.
Silver said he has spoken with Sarver and will follow up with Suns employees to hear their concerns. "I want to express again how sorry we are for what you've had to go through," Silver wrote that they are currently investigating the recent allegations of sexual harassment and assault. It has been made clear that all allegations will be taken seriously, and the team is committed to maintaining a safe, fair, and respectful workplace for all our employees. Appropriate action will be taken based on the facts of each situation.
What Report Says?
ESPN's report detailed Sarver's unprofessional behavior toward Suns employees, including unwanted touching, vulgar language in front of employees at multiple levels, and insults directed at the intelligence of female members of the organization."
Sarver addressed the report in a statement to ESPN, saying that often his competitiveness and his desire to win had gotten the best of him, and things just went out of hand. He stated that he is already looking into his past mistakes and working to rectify them and help anyone who was hurt.
Sarver has been the Suns' owner since 2004. During his tenure, the team has gone 624 – 682, missing the playoffs eight of the past 10 seasons. During the Suns ' long playoff drought, Sarver was criticized for his management style and penny-pinching ways, which ended this season. The Suns went 51-21 this season and advanced to the Western Conference semi-finals. Sarver's leadership style came under fire in February when he was suspended for one year for conduct detrimental to the NBA in the wake of an investigation into his workplace conduct. 
Sarver has said he's committed to rebuilding the Suns, and he's made several changes over the past few years. He fired general manager Ryan McDonough in October after the Suns had a disappointing start. Sarver also fired head coach Igor Kokoskov after just one season. The search for a new general manager is ongoing, and the Suns have been linked to several candidates. Sarver has been a hands-on owner and involved in many of the team's decisions over the years. Sarver has not spoken publicly about his intention to sell.
The investigation was prompted by a report in The Athletic in which former Suns employees detailed a toxic work environment in which Sarver allegedly made demeaning comments to employees, belittled them in front of others, and engaged in other workplace misconduct.
The future of the Suns looks uncertain after allegations against Sarver. The allegations could lead to Sarver losing his team ownership, which would question the franchise's future.
The NBA has a strict code of conduct to which all players must adhere. This code of conduct includes a section on criminal activity, which outlines the misdemeanors that will result in a suspension from the league. Some of these misdemeanors include domestic violence, sexual assault, drug possession, and DUI. The NBA also has a personal conduct policy that applies to all league employees, including players. This policy outlines the types of behavior that are considered unacceptable and could result in disciplinary action, up to and including termination.