Action Cancer 47 still mobilized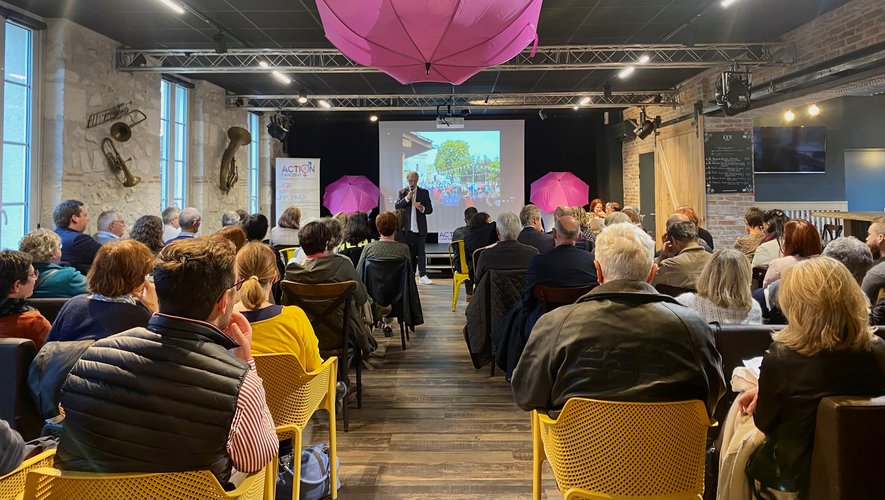 The general assembly of Action Cancer 47 met recently at the restaurant Le Portail gascon in Feugarolles. After the animated speech of Yan Baudoux, president of the association, on the actions carried out during the months of Pink October and Blue Mars, it is Michel Lauzzana, deputy and vice-president of the Cancer study group at the Assembly National, who took the floor. The evening continued with a dinner hosted by the music group Rosemania.
Despite the success of the actions carried out, the health crisis has not spared the association. Nevertheless, it was able to organize more than 60 pink demonstrations in October with 4,000 walkers dressed in pink, 4 "Movember" demonstrations, 10 interventions for Blue Mars and 2 conferences at the Esquirol Saint-Hilaire clinic and at the Agen hospital. It is a whole department that has mobilized for these events with no less than 30 municipalities mobilized in Lot-et-Garonne, including Miramont-de-Guyenne, sponsor city for the year 2023.
Screening Awareness
Remember that the aim of the association is to make women and men aware of screening for breast and colorectal cancer. Volunteers and members work every day within the department to be the daily relay with the population to raise awareness about screening. Regarding breast cancer, the screening participation rate was 53.5% over the year 2021-2022. For colorectal cancer, the participation rate over the year was 36.7%.
Donated funds and new projects
Each year, Action Cancer 47 is committed to supporting local actions, projects or practitioners in line with its objectives. Thus, it donates the sums collected to these works. In 2022, 35,300 euros were redistributed between these parties. For 2023, the donations are being finalized, but the sum would amount to around 45,000 euros. A great success for future projects! The association does not hide its new ambitions. Always bigger and more numerous. Such as, in particular, the creation of reflexology workshops within the Nérac hospital and the Calabet clinic; or the creation of free podcasts on awareness of screenings. Appointments have already been made with sporting events such as the Garorun on October 8, in Boé.