A benefit concert for Rouergue Androna for Madagascar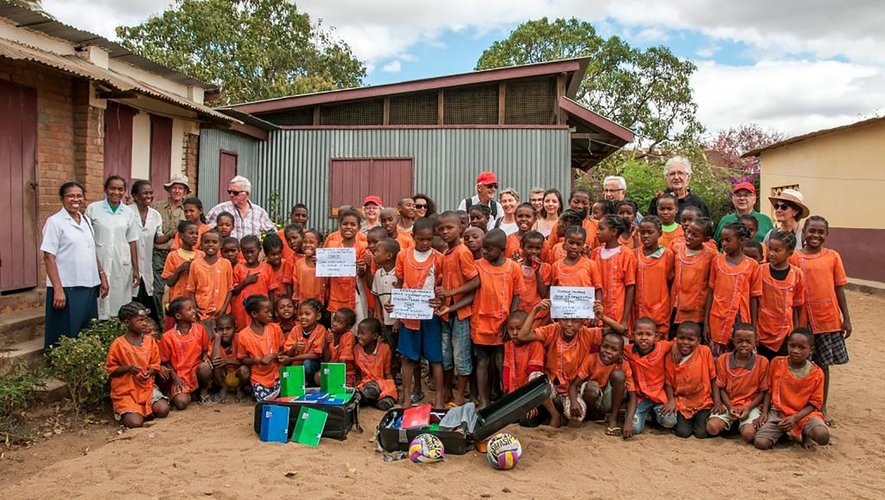 Rouergue-Androna is a humanitarian association created in 2003 by André and Monique Pradalié, residents in Sebazac. This association has for primary vocation the literacy of the poorest children in the region of Androna in Mandritsara (north of Madagascar) and to offer them a meal a day.
The association was awarded the Pierre-Fabre Foundation in 2020 for its dental office project oriented towards prevention among young people. The region has less than one dentist for 300,000 inhabitants! Dental cavities always end in an uprooting, the cheapest solution. Two young dentists are in the installation period. The Fanantenana pediatric center, run by a single nursing sister (both nurse and pediatrician!), welcomes more than 150 children per month.
In order to raise funds to support the construction of the dental office and ensure the salaries of two dentists, Rouergue Androna is organizing an evening at the Doline on Friday June 2 at 9 p.m. The Swing Band will host this evening. This group, which needs no introduction, with around thirty musicians from several Aveyron towns, produces songs with Latin-jazz-rock influences. Several generations of musicians driven by a passion, music.
Two new singers join the group with an enriched and diversified repertoire.
If you want to spend a great musical evening and participate in a humanitarian action, meet on Friday June 2 at 9 p.m. at the Doline. Price: €10.
More info: [email protected]