56 Trilogy Health Services Communities Earn 2023 AHCA/NCAL Bronze National Quality Award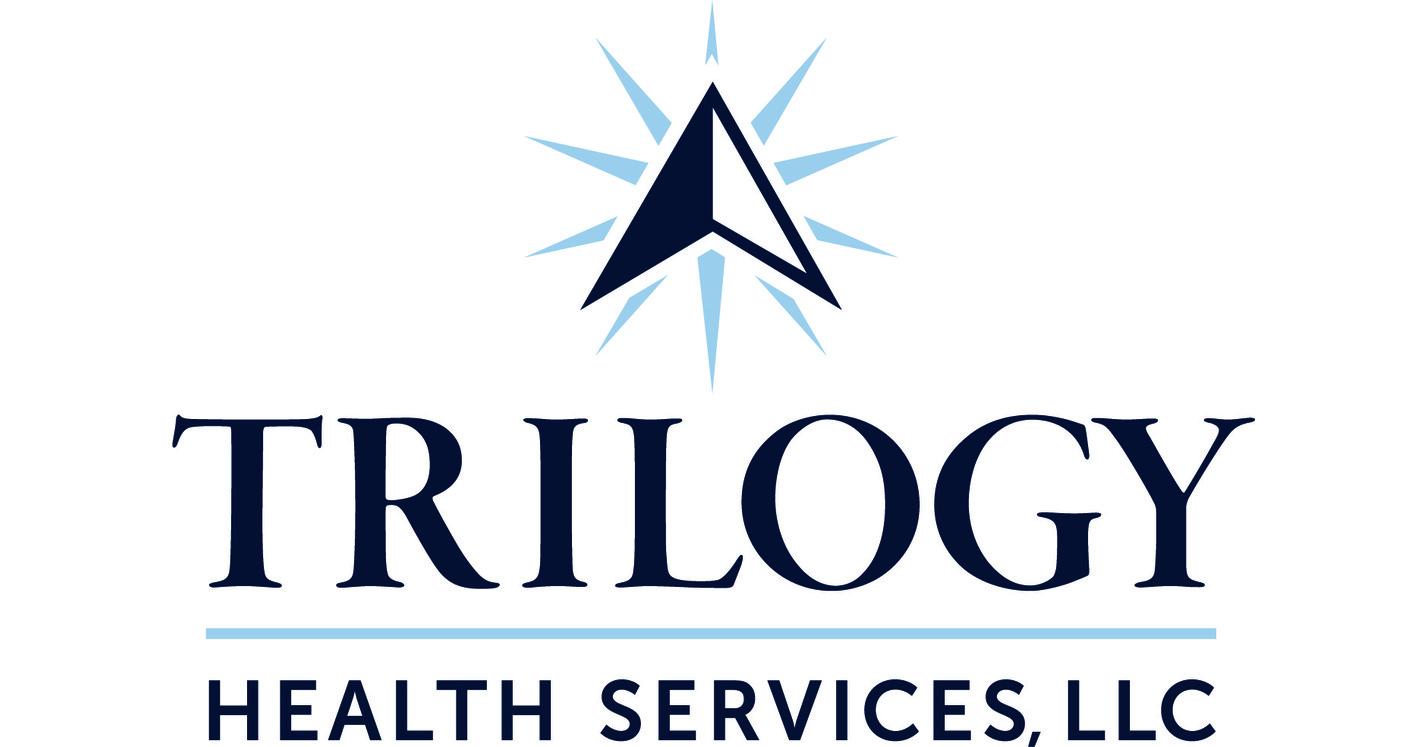 National award signifies a formal commitment to continuous improvement
in quality care.
LOUISVILLE, Ky., June 2, 2023 /PRNewswire/ — Continuing its mission to become the Best Healthcare Company in the Midwest, 56 Trilogy Health Services communities across four states have been recognized as 2023 recipients of the Bronze – Commitment to Quality Award by the American Health Care Association and National Center for Assisted Living (AHCA/NCAL). The award signifies Trilogy's commitment to improving the lives of residents through quality care.
The distinction is the first of three progressive award levels through the AHCA/NCAL National Quality Award Program. The program honors providers across the nation that have demonstrated their commitment to improving the quality of care for our nation's elders and individuals with disabilities.
"This achievement showcases Trilogy's commitment to the relentless pursuit of clinical excellence and putting our residents' well-being first," Trilogy President and CEO Leigh Ann Barney said. "It is a collaborative effort by our staff, residents, and families. Now we look forward to pushing the boundaries and exceeding industry standards on our journey of continuous improvement."
"Earning this national recognition is reaffirming Trilogy's dedication to elevating quality clinical care,' Trilogy Chief Operations Officer Todd Mehaffey said. "It is a testament to the expertise and compassion of our team."
The AHCA/NCAL National Quality Award Program is a rigorous three-level process that is reviewed and evaluated by trained experts against a set of nationally recognized standards for organizational excellence. The Baldrige Performance Excellence Program standards help organizations achieve superior performance over time to improve quality of life and care of long-term care residents and staff.
Providers begin the quality improvement process at the Bronze level, where they develop an organizational profile with essential performance elements such as vision, mission statement, understanding of key customers, and key strengths and challenges.
Bronze applicants must also demonstrate their ability to implement a sustainable performance improvement system. Trained examiners review each application to determine if a community has met the demands of the criteria.
"We are extremely proud of our amazing team for working hard to earn this honor. We want to thank our medical director and nurse practitioner partners who have been engaged in our pursuit of clinical excellence," Trilogy Chief Medical Officer Dr. Andrew McNamara said.
As a recipient of the Bronze – Commitment to Quality award, winning Trilogy campuses may now move forward to the Silver – Achievement in Quality award criteria.
"The Bronze National Quality Award is a true reflection of the quality of our clinical staff, from our most seasoned caregivers to our newest team members," Trilogy's Chief Nursing Officer Rhonda Dempsey, "Rather than rely on agency staffing, we're committed to investing back in the caregivers who have made this recognition possible raising the bar for both their educational and clinical development."
"Earning this award is a milestone to be proud of," said Cathy Bergland, AHCA/NCAL National Quality Award Board Chair. "It's at this point that providers see what is possible by committing to the process of improvement. Congratulations to Trilogy Health Services for this achievement. I encourage you to continue your quality improvement journey."
The awards will be presented during Delivering Solutions 23, the AHCA/NCAL Convention & Expo, October 1-4, 2023 in Denver, Colorado. 
Congratulations to the 56 campuses that earned the Bronze National Quality Award:
Kentucky
Forest Springs Health Campus (Louisville)
Park Terrace Health Campus (Louisville)
The Springs at Stony Brook (Louisville)
Westport Place Health Campus (Louisville)
Cedar Ridge Health Campus (Cynthiana)
The Willows at Harrodsburg (Harrodsburg)
The Willows at Hamburg (Lexington)
Indiana
The Villages at Historic Silvercrest (New Albany)
Bethany Pointe Health Campus (Anderson)
St. Elizabeth Health Care Center (Delphi)
Creasy Springs Health Campus (Lafayette)
Morrison Woods Health Campus (Muncie)
Cumberland Pointe Health Campus (West Lafayette)
Wellbrooke of Avon (Avon)
Springhurst Health Campus (Greenfield)
The Springs of Mooresville (Mooresville)
Forest Park Health Campus (Richmond)
The Springs of Richmond (Richmond)
StoneBridge Health Campus (Bedford)
Hearthstone Health Campus (Bloomington)
Silver Oaks Health Campus (Columbus)
Ridgewood Health Campus (Lawrenceburg)
River Terrace Health Campus (Madison)
North River Health Campus (Evansville)
River Pointe Health Campus (Evansville)
Scenic Hills at the Monastery (Ferdinand)
St. Charles Health Campus (Jasper)
Amber Manor Care Center (Petersburg)
Oakwood Health Campus (Tell City)
Cobblestone Crossing Health Campus (Terre Haute)
Harrison's Crossing Health Campus (Terre Haute) 
The Villages at Oak Ridge (Washington)
Orchard Pointe Health Campus (Kendallville) 
White Oak Health Campus (Monticello)
Wellbrooke of South Bend (South Bend)
Avalon Springs Health Campus (Valparaiso)
Paddock Springs Health Campus (Warsaw)
Waterford Crossing (Goshen)
Stonecroft Health Campus (Bloomington) 
Ohio
Valley View Health Campus (Fremont)
Genoa Retirement Village (Genoa)
The Lakes of Monclova (Monclova)
Briar Hill Health Campus(North Baltimore)
The Willows at Willard (Willard)
The Meadows of Ottawa (Ottawa)
The Meadows at Delphos (Delphos)
Cypress Pointe Health Campus (Englewood)
Springview Manor (Lima)
Forest Glen Health Campus (Springfield)
Wooded Glen (Springfield)
Triple Creek Retirement Community (Colerain)
Violet Springs Health Campus (Pickerington)
Michigan 
The Willows at Okemos (Okemos)
The Oaks at Byron Center (Byron Center)
The Oaks at Woodfield (Grand Blanc)
The Oaks of Belmont (Belmont)
Trilogy Health Services is an industry-leading operator of nearly 130 senior living communities throughout five states, including Indiana, Ohio, Kentucky, Michigan, and Wisconsin. The company has the honor of providing over 10,000 seniors with world-class clinical support, innovative lifestyle programs, and a culture built on the tenets of servant leadership and hospitality. Trilogy employs over 14,000 team members, is a certified Great Place to Work, one of Glassdoor's Top 100 Best Places to Work, and was named one of FORTUNE's Best Places to Work in Aging Services. To learn more about Trilogy Health Services, visit www.trilogyhs.com. To learn about job openings at Trilogy, visit www.trilogyjobs.com
The American Health Care Association and National Center for Assisted Living (AHCA/NCAL) represent more than 14,000 non-profit and proprietary skilled nursing centers, assisted living communities, sub-acute centers, and homes for individuals with intellectual and development disabilities. By delivering solutions for quality care, AHCA/NCAL aims to improve the lives of the millions of frail, elderly, and individuals with disabilities who receive long-term or post-acute care in our member facilities each day. For more information, please visit www.ahcancal.org.
SOURCE Trilogy Health Services, LLC