When the tiger mosquito is in the crosshairs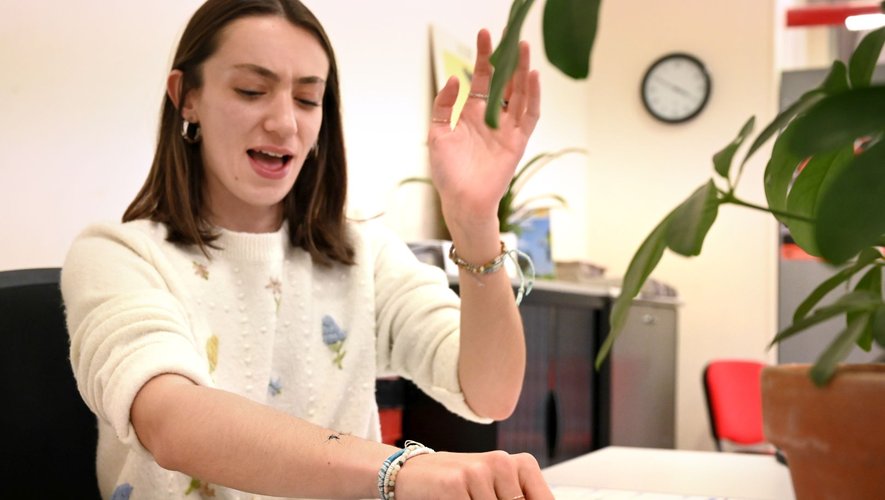 the essential
Nightmare of aperitifs on the terrace, responsible for our sleepless nights, scourge of mild evenings outdoors… With the fine weather, the tiger mosquito is back. In the Tarn, health authorities, municipalities and individuals are on a war footing.
"I invite myself, I type the encrust and I suck your blood". On the terrace or in the bedroom, it doesn't matter to him. The mosquito shows up, signaling itself with a high-pitched whirring, that throbbing and annoying "bzzz" synonymous with future bites and itching.
It's time to mobilize to fight against the invader. ARS Occitanie has announced a specific device from May 1 to November 30. It is based on three areas: surveillance of mosquito populations, awareness of individuals and communities as well as enhanced medical surveillance. "They have the capacity to transmit a large number of tropical diseases, which can be dangerous for humans", explains Didier Jaffre, director general of the ARS.
"I can't leave my house anymore, it's horrible"
When a patient shows symptoms of dengue fever, chikungunya or Zika, healthcare professionals report it immediately to the ARS. In Gaillac, in 2022, a man returned from abroad, carrying the virus. "We dispatched a technician to tour the field in search of adult mosquitoes and collections of water that could contain larvae. The investigation being positive, we used an insecticide-based treatment after informing the population specifying the date and time of the intervention", says Florian Vernichon, manager of the Altopictus agency in Montpellier.
Individuals cope by mixing grandmother's recipes with recent technologies. "I can't leave my house anymore, it's horrible," says Maryse, a sixty-year-old from Lavaur. Her latest tip: burn incense under the garden furniture table to chase away this intruder whom she compares to Dracula. "Not very effective, but it smells good," she smiles.
The tiger mosquito is an excellent goldmine for trade. The false solutions to combat it are legion. On its website, UFC-Que Choisir goes around the question: "Devices to be plugged into an electrical outlet, key rings, bracelets, boxes, smartphone apps and other gadgets are ineffective". As for mosquito repellent UV lamps, they kill almost all insects… except mosquitoes.
Bats in Gaillac and Lavaur
"Geranium, lemongrass, thyme, basil, lavender and verbena are known to repel mosquitoes. They will never stop a female looking for blood." There remains the electric racket, it is still necessary to smash in full flight. To be reserved for experienced tennis players. So what to do? Fight evil at the source. "You have to act on the egg-laying sites by eliminating stagnant water", advises Jean, a gardener in Rabastens.
The municipalities, aware of the problem, are mobilizing. In Graulhet, two mosquito control campaigns are carried out each year. A specialized company carries out this operation, with particular attention to wet areas. The city uses social networks to encourage the public not to leave stagnant water, especially in the cups of flower pots.
In Gaillac, an original initiative was taken a few years ago with the installation of nesting boxes for bats. In one night, one can devour 3,000 mosquitoes. In Lavaur, such nesting boxes will be installed this year. Mosquito control is planned with an organic treatment, especially around the storm basins. A communication with the inhabitants will be visible on the luminous panels at the beginning of summer.
On their website, Albi, Castres and many municipalities in the department also provide useful information to try to limit the spread of this bloodsucker. If all these initiatives, tips and tricks turn out to be insufficient: to all of you, good luck!