"We are standing up today but we do not know what state we will be in tomorrow" denounces a group of women victims of implants against urinary leakage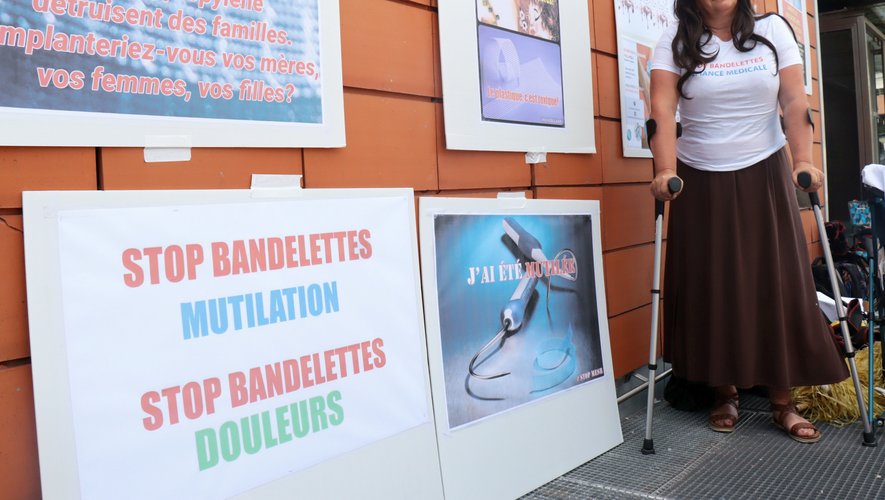 the essential
A group of about forty women victims of propylene strips placed to remedy premature incontinence, met today in Toulouse, where a congress of urologists was taking place. They want to "raise awareness and challenge healthcare professionals"
The laying of propylene strips is presented as a "commonplace operation" in order to remedy the early incontinence developed by some women. Although this operation has been able to prove its effectiveness on a certain number, "2-3% of the 30,000 women operated on each year in France develop serious complications".
Some of them have decided to come together in a collective and have decided to be heard. This Wednesday, they were present at the entrance to the Pierre Baudis Congress Center to denounce a "total lack of risk prevention" prior to the operation, while inside a congress of the French-speaking interdisciplinary society was held. urodynamics and pelviperineology (SIFUD).
"I suffer the equivalent of stabbing day and night, 7/7 days"
They explain that they trusted the proposals of their urologist on this "miracle operation" supposed to "save their lives". But the demonstrators also explain that they suffered complications sometimes the day after the intervention. "The right limbs of my body were paralyzed, I could no longer stand up," said one of them. Another explains that she developed side effects 16 years after the operation. Their life then became a "real ordeal": impossibility to stand up, to carry heavy loads, to work, to take care of children, etc…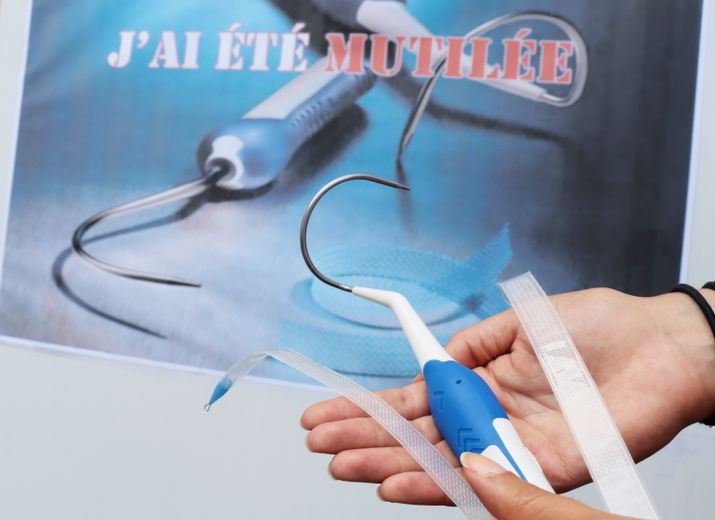 They explain that they were informed about the "laying of the strips but not about the removal", we are "sentenced for life". After touring several hospitals in France, they come to the same conclusion: the laying of the strips is "never questioned", "everything is in our head and we are made to believe that we are isolated cases". The removal of these strips is very long and tedious, "you have to unravel the strip of the flesh, it's clockwork". "But when you don't know how to remove an implant, you don't put it in," claimed a protester. "Waiting for the surgeons to be properly trained on withdrawals in France," says one of them who had surgery in the United States for 20,000 euros.
"If the surgeons remain on their position, women must at least be informed"
These women were able to question and discuss with caregivers present at the conference organized by SIFUD in order to "raise awareness" and thus help "to empower them". "This lack of recognition harms our reconstruction", assures one of the demonstrators.
Read also :
"It's a medical scandal": the lives of these Tarn-et-Garonnaises wasted after the installation of an implant against urinary leakage
A gynecology nurse explained to them that training in alternatives such as "the fitting of a pessary" combined with "further perineal rehabilitation" are offered in her establishment to midwives. "We learn from our mistakes," she continues. A urologist challenged wants to be optimistic on his side: "I think there is a change of generation: we go from the case where the patient suffered to the one where the patient benefits, because he has the final choice. I don't think not that it's the strip itself that needs to be stopped, but more should be explained. There have indeed been abuses in the past, the process is slow. I put strips, but not to everyone, and not from the start!"