Waters Corporation Completes Acquisition of Light Scattering Leader Wyatt Technology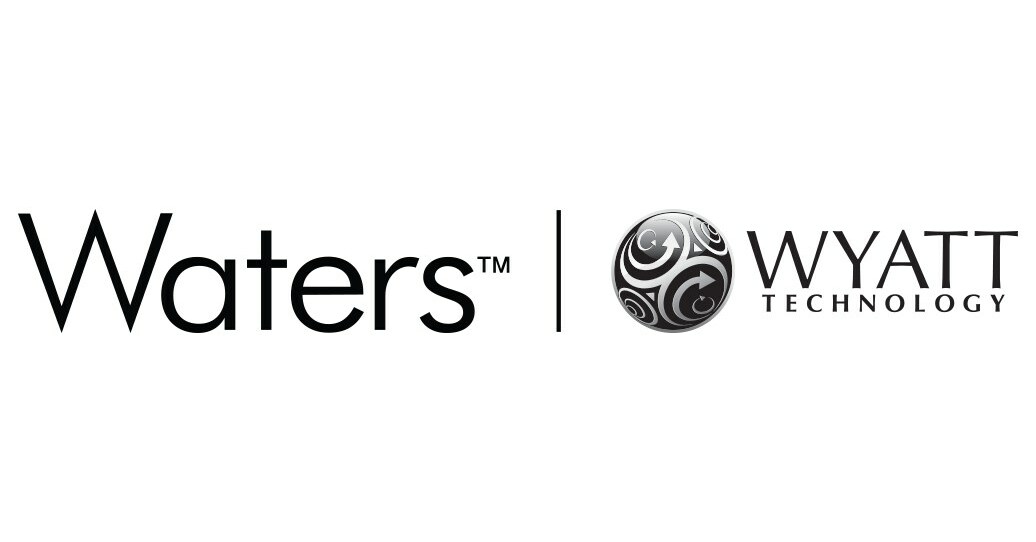 MILFORD, Mass., May 16, 2023 /PRNewswire/ — Waters™ Corporation (NYSE: WAT) today announced it has completed its acquisition of Wyatt Technology, a pioneer and well-recognized leader in innovative light scattering and field-flow fractionation instruments, software, accessories, and services.
With more than 80% of its rapidly growing revenues tied to large molecule applications, Wyatt accelerates Waters' ability to build a high-growth business in bioanalytical characterization for new modalities. This includes cell and gene therapies, which represents a significant opportunity with a $1.8 billion total addressable market and 10-12% projected annual growthi. Wyatt's highly complementary analytical technologies, together with Waters' global reach and expertise in simplifying sophisticated techniques for high-volume applications, positions Waters to better serve the fast-growing needs of its global customers.
"We are pleased to complete the acquisition of Wyatt, which is a significant milestone for Waters as we advance our strategy to accelerate value creation and generate faster growth," said Dr. Udit Batra, President and CEO, Waters Corporation. "With Wyatt, we are even better positioned to solve our customers' critical challenges with differentiated bioanalytical characterization techniques. We welcome the Wyatt team to Waters and look forward to facilitating a smooth integration process and working together to deliver an unmatched set of bioanalytical characterization solutions to our global customers."
As previously announced, the transaction is expected to be immediately accretive to Waters' revenue growth and margin profile. Additionally, Waters expects to generate over $70 million in annual revenue synergies by the fifth year following transaction close. The transaction is also expected to be accretive to Waters' adjusted earnings per share beginning in Q1 2024 and to deliver a high single-digit plus adjusted return on invested capital in year five, net of tax.
About Waters Corporation 
Waters Corporation (NYSE:WAT), a global leader in analytical instruments and software, has pioneered chromatography, mass spectrometry, and thermal analysis innovations serving the life, materials, and food sciences for over 60 years. With more than 8,200 employees worldwide, Waters operates directly in 35 countries, including 14 manufacturing facilities, and with products available in more than 100 countries.
About Wyatt Technology
Wyatt Technology is the recognized leader in light scattering instrumentation and software for determining the absolute molar mass, size, charge, and interactions of macromolecules and nanoparticles in solution. More than 40 years ago, Wyatt Technology's scientists invented the very first commercial light scattering detectors incorporating lasers as their light source. Our customers span the breadth of pharmaceutical and biotech industries, government labs, medical devices, academic institutions, and companies developing chemicals, cosmetics, foods, and beverages. With a staff composed of approximately 25% Ph.D. scientists, and many more dedicated and experienced support personnel, Wyatt's goal is to delight its customers with the best products, training, customer support, and service available in the industry.
Forward-Looking Statements
In addition to historical facts or statements of current condition, this press release contains forward-looking statements. Forward-looking statements provide each of Waters' and Wyatt's current expectations or forecasts of future events. These may include statements regarding the timing and success of integration efforts post-closing, expectations or ability to realize commercial success, the impact of this transaction, if successful, on Waters' business, anticipated progress on Waters' research programs, development of new analytical instruments and associated software or consumables, manufacturing development and capabilities, market prospects for its products, sales and earnings guidance, and other statements regarding matters that are not historical facts. You may identify some of these forward-looking statements by the use of words in the statements such as "anticipate," "estimate," "expect," "project," "intend," "plan," "believe," or other words and terms of similar meaning. Waters' performance and financial results could differ materially from those reflected in these forward-looking statements due to general financial, economic, regulatory, and political conditions affecting the analytical technology industry, as well as more specific risks and uncertainties facing Waters such as those set forth in its reports on Form 8-K, 10-Q, and 10-K filed with the U.S. Securities and Exchange Commission. Given these risks and uncertainties, any or all of these forward-looking statements may prove to be incorrect. Therefore, you should not rely on any such factors or forward-looking statements. Furthermore, Waters does not intend to update publicly any forward-looking statement, except as required by law. The U.S. Private Securities Litigation Reform Act of 1995 permits this discussion.
Waters is a trademark of Waters Corporation. 
Contacts:
Kevin Kempskie
Senior Director, Public Relations 
Waters Corporation 
[email protected] 
Caspar Tudor
Director, Investor Relations
Waters Corporation 
[email protected] 





















i Waters internal estimates based on consulting data, industry reports, and market research.
Logo – https://mma.prnewswire.com/media/2077558/Waters_Wyatt_Logo.jpg
SOURCE Waters Corporation