VIDEO. Toulouse: around thirty demonstrators demanded the maintenance of the La Grave Medical Center which closed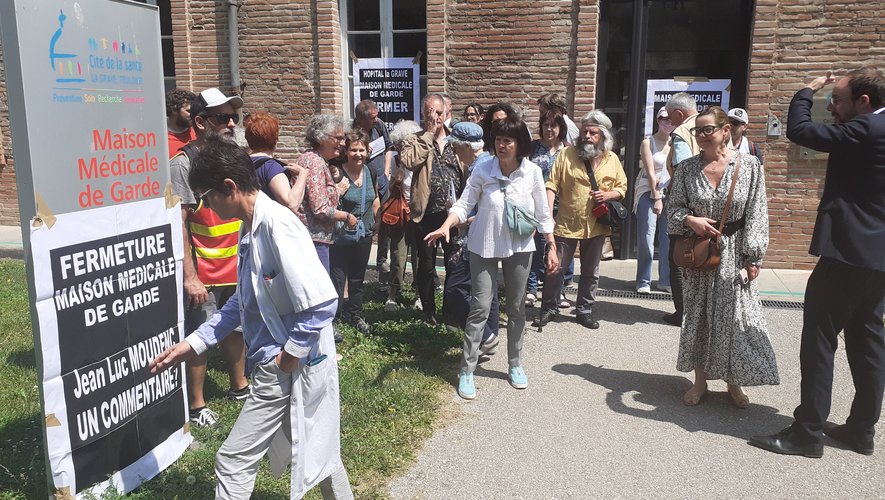 the essential
About thirty caregivers and union representatives demonstrated on Wednesday, May 31, to demand the maintenance of the Medical Center which closed its doors.
It was a bit of a last stand for caregivers, union representatives and collectives who gathered, this Wednesday, May 31, to demand the maintenance and funding of the Medical Center on duty at La Grave hospital in Toulouse. , which definitively closed its doors, Wednesday, May 31.
Last Friday, they were also in front of the headquarters of the Regional Health Agency (ARS) Occitanie, at the call of Act up, the CGT of the Toulouse University Hospital, South social health and the Saint-Cyprien neighborhood committee.
Eight additional medical homes
For its part, the ARS and the departmental council of the Order of Physicians have promised a "strengthening of the permanence of care" by going, at the end of 2023, from four medical centers to twelve. Openings are planned in particular in Cornebarrieu, Saint-Orens-de-Gameville, L'Union, Lagardelle-sur-Lèze and Villefranche-de-Lauragais. In return for the closure of the La Grave Medical Center, another has opened near the Purpan emergency department.
More than 10,000 views
But for the demonstrators, these measures "will not strengthen the system of care centers in Toulouse, but will harm access to care for the Toulouse population by shifting the proximity offered by La Grave hospital to that, eccentric, of Purpan Hospital. Contrary to the assertions of the ARS and the Council of the Order of Physicians 31.
The La Grave Medical Center, which operated with a budget of 125,000 euros (including 85,000 euros financed by the ARS), recorded since its creation 20 years ago, nearly 11,000 consultations per year, of which a third children under 6 years old. Which is not nothing in a city that lacks doctors.