VIDEO. At the Rubies d'Albi, health sport unites around rugby V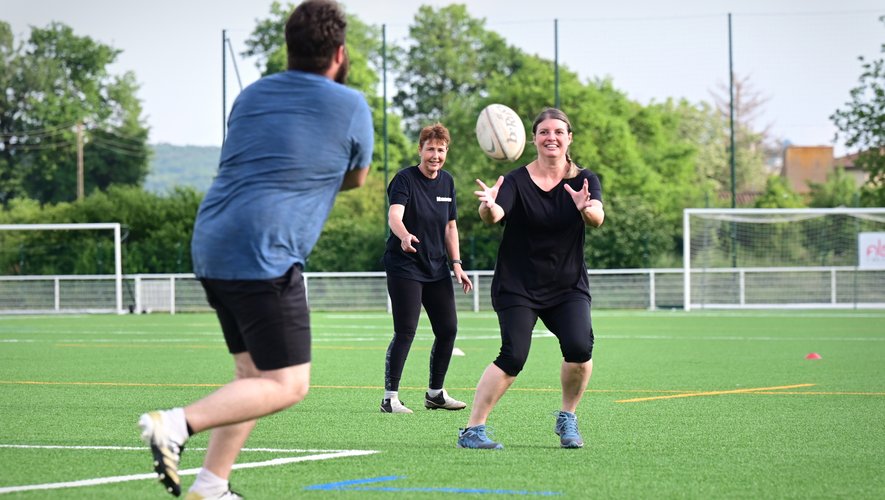 the essential
The structure that promotes rugby V has decided to open up its practice of health sport to all "sedentary" people, a way for it to offer its benefits to as many people as possible.
The Rubies meet every Monday in Albi. Launched in September 2021, the structure that promotes health rugby, first set up to deal with cancer in women, is now open to all.
Supervised by two sports health educators, there are eight on average to meet at 6:30 p.m. at the plain of sports at a place called "La Guitardié". A small group gathered with "sedentary people", including the husbands of certain participants, their children or other people who want to practice healthy sports, a practice recommended before and after hospitalizations.
"The Rubies players have a long-term condition or a chronic illness. The sports health prescription is dedicated to them", adds Sébastien De Jesus, sports health educator of the Albigensian sporting club. "Besides, sedentary people are not under prescriptions, but may have physical disabilities or need adapted practice. This mode of operation allows us to include everyone. The effects of sport are very beneficial, they are almost on par with chemotherapy treatment at the level of regional health agency recommendations."
A sports evening
On the synthetic pitch of the sports plain, the small team on Monday evening is all smiles. On the program many exercises as part of a collective and non-violent practice of rugby 5.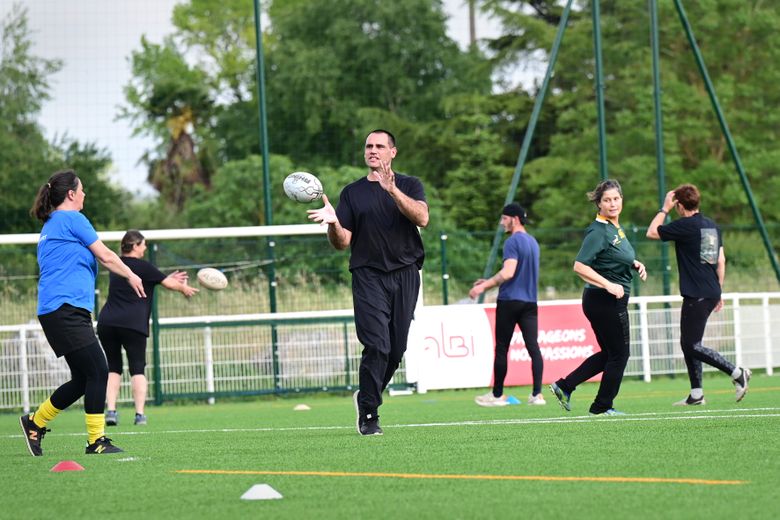 "What distinguishes us from rugby 5 is that the rules are designed so that the player is in the greatest security", details the educator. "For example, the try does not require flattening the ball on the ground. It is enough to cross the line with the ball. Touchdowns only take place from the front. There is also the training of educators. It is very specific and focuses on the link between sport and health. The approach is therefore much more gentle and progressive."
A big date this weekend
On June 3 and 4, Marseille will host the 3rd edition of the Rubies oval, organized by the Marseille team. On this occasion two tournaments will be offered, one for the Rubies strictly speaking and another for the sedentary ones. "It's a non-competitive tournament, it allows us all to find ourselves," summarizes Sébastien De Jesus. "The Rubies have been the subject of a medical study, this also allows us to take stock of this medical aspect." Next year, the oval will take place in Montauban.
But in the meantime, the Rubies of Albi are looking to grow their workforce. For this they have decided to offer free membership until the end of the season. "And we continue to train in the summer," adds Sébastien De Jesus with a burst of laughter. "In any case, don't hesitate to come and see us, on Monday evenings, we are open to anyone who wants to discover healthy sport."