USANA Executive Director honored at Utah event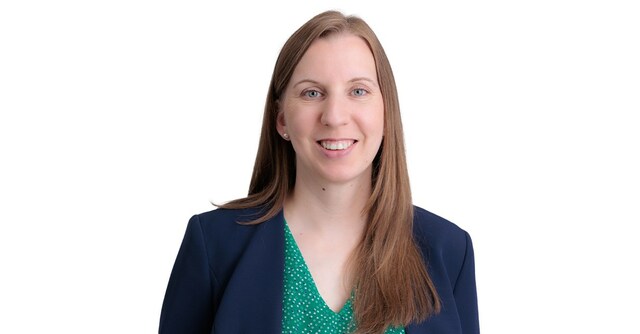 Rachel Brewer named to Utah Business' 30 Women to Watch
SALT LAKE CITY,  May 24, 2023 /PRNewswire/ — USANA is proud to announce Executive Director of Research and Development Rachel Brewer, Ph.D., as one of Utah Business magazine's 30 Women to Watch. The award recognizes the state's movers and shakers who are starting, managing, growing, or otherwise furthering the work of their companies—enhancing Utah's future with a strong female impact.
"I am honored to receive this recognition alongside so many exceptional Utah business leaders," Dr. Brewer said. "This award inspires me to continue working on my own professional goals as well as fostering development for other women in my field. My thanks to USANA for providing a platform to excel as a leader and a scientist focused on nutritional product research and innovation."
To learn more about USANA, please visit USANA.com.
With a strong research background and experience in multiple scientific disciplines, Dr. Brewer seeks to integrate basic and translational research into innovative ideas. She oversees an exceptional R&D team at USANA, where she works to develop health, nutrition, and microbiome-related products. And while her research experience spans molecular, genetic, nutrition, in vivo, and in vitro experiments, Dr. Brewer is an important contributor at USANA outside the laboratory as well.
"Dr. Brewer is a stellar biomedical scientist, but she is also looked to as a true corporate leader," said Dr. Rob Sinnott, USANA chief scientific officer. "She didn't stop at earning her Ph.D.; she also recently earned her MBA, focusing on technology commercialization. I feel fortunate to have Dr. Brewer's talents, drive, and knowledge making an impact in our community, and I look forward to seeing what she accomplishes next."
Dr. Brewer pays it forward in her workplace by serving in her company's mentorship program and as a member of the Women in Leadership Committee at USANA. She also frequently presents on behalf of USANA, bringing highly technical topics and products to life for lay audiences.
About USANA
USANA (NYSE:USNA) prides itself in providing consumers the highest quality nutritional products in the world. From its award-winning supplements to its innovative Celavive skincare and Active Nutrition lines, USANA has proven for over 30 years why it's a company you can trust. How about giving us a try? Shop at USANA.com or learn more at whatsupUSANA.com.
USANA
International Headquarters
www.USANA.com 
Media Contact: Amy Haran
Executive Vice President of Communications
(801) 954-7641
media(at)USANAinc(dot)com
SOURCE USANA