Traverse Biotech has been awarded a Phase I SBIR grant from the National Cancer Institute to develop targeted immunotherapy for selected solid tumors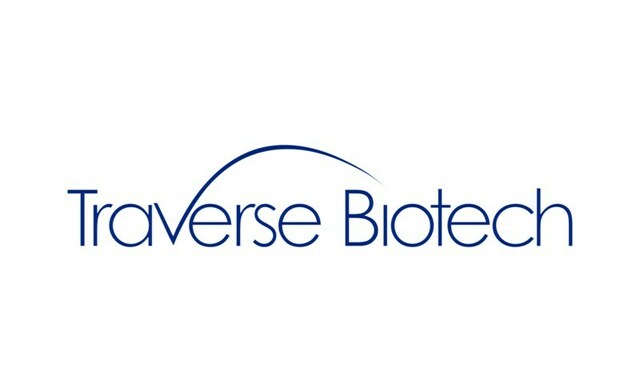 NEW YORK, Oct. 18, 2023 /PRNewswire/ — Traverse Biotech, Inc announced today that the National Cancer Institute (NCI) of the National Institutes of Health has awarded them a Small Business Innovation Research (SBIR) Phase 1 Grant to fund the development of a unique bispecific antibody approach for treating Non-small Cell Lung Cancer (NSCLC), the most prevalent type of lung cancer in the United States.
Brandy Houser, Co-founder and CEO of Traverse Biotech, stated "We are excited about the NCI's interest and support of this technology. We believe that T cell-engager bispecific antibodies could potentially serve as a valuable treatment option for NSCLC and other solid tumors expressing our target tumor antigen."
"This NCI funding will help us to validate our novel tumor antigen as a unique target and move our bispecific antibody forward in the field of cancer immunotherapy," added Dr. Jean-Loup Romet-Lemonne, Traverse Biotech's Co-founder and Principal Investigator for this grant.
Research is supported by the NCI at the National Institutes of Health under award number R43CA285040-01. Authors are entirely responsible for the content of this press release and therefore the content does not necessarily represent the views of the NIH.
About Traverse Biotech
Traverse Biotech, Inc. is a privately held US biotechnology company focused on late-stage preclinical and early clinical development of immunotherapy products from diverse platforms. For each product within its pipeline, Traverse licenses worldwide rights for development and commercialization from selected international biopharma companies that have promising product candidates generated from validated manufacturing and clinical platforms. In this partnership model, Traverse Biotech can accelerate therapeutic development of each asset through an initial clinical proof-of-concept study. Traverse Biotech's flexible and lean operating structure allows for faster development and cost reduction that enables promising products to reach patients sooner.
SOURCE Traverse Biotech