Tobacco: could the electronic cigarette soon be reimbursed by Social Security?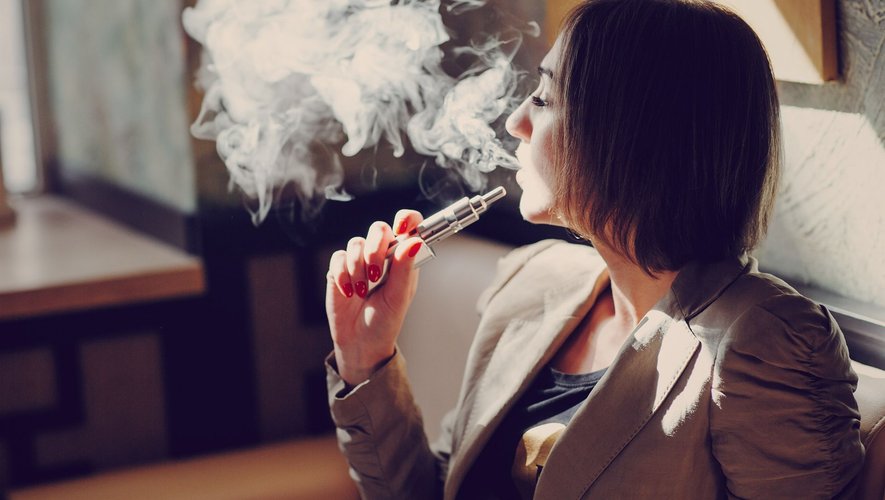 the essential
The Minister of Health François Braun announced on Sunday May 28 that he wanted to allow pharmacists to prescribe electronic cigarettes as a nicotine substitute.
The electronic cigarette soon prescribed by health professionals for those who want to quit smoking? This is the track envisaged by the Minister of Health François Braun. "Having nicotine substitutes to quit tobacco, it must be maintained, it is a prescription. I plan to open this possibility of prescription also to pharmacists who are confronted with these smokers who want to quit", explained the minister on the Grand Jury set, Sunday May 28. And to justify: "Electronic cigarettes allow you to gradually reduce your nicotine consumption and stop".
Should we therefore expect reimbursement by Social Security for electronic cigarettes? "Indeed, as part of the next tobacco plan, reimbursement is on the table", answers François Braun. Plan which should take place over the period 2023-2027.
Against the opinion of the HCSP?
Currently, the electronic cigarette is not considered a health product nor therefore as an accompaniment to quitting smoking that professionals could offer. For Bertrand Dautzenberg, pulmonologist, tobacco specialist, "it's a good signal sent by the minister. The electronic cigarette is a good product, too often denigrated, which is nevertheless truly a product for quitting tobacco. We know that one of the best ways to quit smoking is to see a tobacco specialist, who will prescribe nicotine substitutes and will also advise the use of an electronic cigarette".
Read also :
World No Tobacco Day: five apps to (permanently) quit smoking
According to this specialist, making electronic cigarettes available in pharmacies can also allow an older population to access them. "It can be more reassuring to deal with a pharmacist who will explain how to use and handle the electronic cigarette, rather than going to a vape shop".
If the minister's idea is successful, the decision would go against the opinion of the High Council for Public Health, made public in January 2022. delivery of nicotine, editor's note) as smoking cessation aids in the care of smokers by health professionals", notes the HCSP. "Thus, health professionals who accompany a smoker in a process of smoking cessation, must use drug treatments or not, having proven their effectiveness."
pioneer australia
François Braun also intends to ban the Puff, the disposable vape, deemed responsible for encouraging young people to smoke. In this respect, Australia is one step ahead of France. Canberra announced in early May a ban on single-use e-cigarettes as part of the 2023-24 budget. At the same time, the electronic cigarette will no longer be sold in stores but available only on prescription, as part of therapeutic support. The nicotine level will be limited, as will the flavors and colors available. Objective: to put an end to the recreational electronic cigarette to make it a means of fighting against smoking.