Thyme Care Joins CancerX Innovation Accelerator as Founding Member to Ignite Cancer Moonshot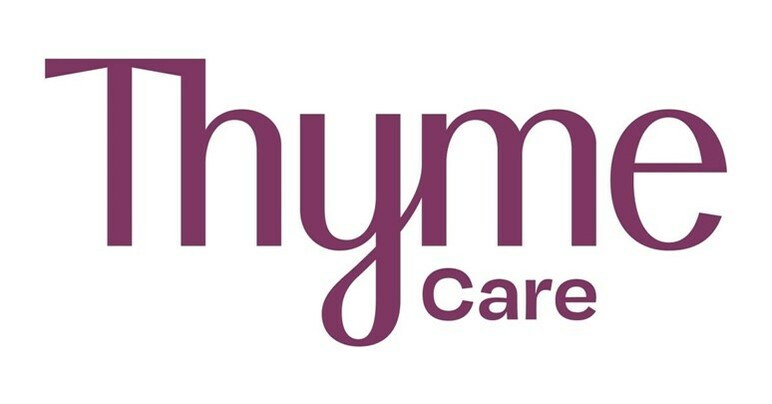 National public-private partnership supports mission to slash cancer death rates by 50% over next 25 years; care navigation a crucial component for success
Built by oncology industry veterans, Thyme Care joins initiative to help set the strategic direction and collaborate with key stakeholders to craft a cancer-free future
Powered by a technology-enabled Care Team, Thyme Care aims to reduce social and economic barriers to care, improve health outcomes and patient experience
NASHVILLE, Tenn., June 2, 2023 /PRNewswire/ — Thyme Care, a value-based oncology platform transforming the care experience for people diagnosed with cancer, today announced it is joining CancerX, a public-private partnership to rapidly accelerate the pace of cancer innovation in the U.S., as a founding member. Co-hosted by the Moffitt Cancer Center and the Digital Medicine Society (DiMe), alongside the Office for the National Coordinator for Health Information Technology (ONC) and Office of the Assistant Secretary for Health (OASH), the national campaign unites a set of diverse stakeholders and innovators to unleash the power of digital innovation and create a future that's free of the burden of cancer. As a founding member, Thyme Care will help set the strategic direction of the initiative and collaborate on ways to achieve the goals of Cancer Moonshot.
Cancer Moonshot aims to slash the cancer death rate in half over the next 25 years. The goal is laudable – cancer is the second leading cause of death in the United States. However, despite remarkable advancements in longevity, quality of life often plays a back seat role in the treatment paradigm, and many patients continue to face preventable obstacles to receiving proper care. Patients get discharged from the hospital with a 10-page packet filled with medical jargon in English, when their primary language is Spanish. Many cancer patients have difficulty getting transportation to and from their medical appointments, and are at an increased risk of visiting the emergency department because of it. The sheer volume of health appointments required for cancer treatments, sometimes as frequent as three or four times a week, force some people to abandon their jobs and forfeit their health insurance. One-quarter see their savings wiped out. Three-quarters have bills in collections, face tax liens and mortgage foreclosure, or experience other financial setbacks.
"As a medical oncologist, I've witnessed firsthand the insanity of patients being unable to easily access treatment for a multitude of often preventable reasons. It's one of the many reasons why we established Thyme Care," said Bobby Green, co-founder, chief medical officer, and president of Thyme Care. "We are excited to see that effective care navigation is a crucial element in achieving the White House's ambitious goal and ensuring equitable access to care. We look forward to sharing our perspective with CancerX and collaborating with a team of like-minded individuals and organizations to make this goal a reality and positively impact patients' lives."
Built by a team of oncology industry veterans, Thyme Care guides patients through their cancer journey by providing comprehensive cancer care navigation and support. Thyme Care's dedicated care team of oncology-trained providers, nurses and resource specialists, helps patients understand the diagnosis, address social and economic barriers to care, and tackle urgent clinical needs. Backed by data and analytics, the Thyme Care platform proactively identifies at-risk members and barriers to care to quickly provide the right support through targeted evidence-based interventions. By partnering with oncologists, Thyme Care reduces the time to care, delivers better outcomes, lowers costs, and enables an improved patient experience by putting the patient at the center of its care model and aligning incentives for primary care providers, oncologists and payers.
"Multi-stakeholder collaboration is critical to harness the potential of digital innovation in the fight against cancer, and we're honored to partner with Thyme Care to achieve the ambitious goals of CancerX," said Smit Patel, associate program director at DiMe. "Through this impressive collaboration, we will establish best practices, build capacity, and demonstrate the impact of innovation on the life of every person on a cancer journey."
"Beating cancer demands bold innovation and deliberate collaboration. CancerX is creating a dynamic ecosystem where ideas can flourish, expertise and resources can be shared, and innovative solutions can be rapidly developed and equitably deployed in the fight against cancer," said Santosh Mohan, vice president, digital, Moffitt Cancer Center. "As a co-host, we take immense pride in the diverse and inclusive community of pioneers coming together as members, all driven by a shared commitment to advancing the goals of the Cancer Moonshot. Together, we will advance the frontiers of cancer research and treatment through digital innovation, while striving to reduce the incidence and burden of cancer for all people."
About Thyme Care
Thyme Care is a value-based oncology platform transforming the care experience for people diagnosed with cancer. Powered by a technology-enabled Care Team, Thyme Care provides personalized, clinically coordinated care and navigation support. Thyme Care partners with more than 400 oncologists to quickly connect members to the right care and provide ongoing support through targeted, evidence-based interventions. Founded by oncology industry veterans and clinicians,  the company's approach prioritizes deep provider relationships and integrates with a health plan's existing infrastructure, coordinating value-driven care that leads to better outcomes, lower costs, and an improved member experience. Backed with venture funding from Andreessen Horowitz (a16z), AlleyCorp, Frist Cressey Ventures, Casdin Capital, and Bessemer, Thyme Care partners with risk bearing entities health insurance plans and providers to extend the reach of high-quality cancer care through flexible value-based payment arrangements, including risk-based programs. To learn more about how Thyme Care is unlocking high-value care in oncology, visit www.thymecare.com.
Contact
Kimberly Dreisinger
Thyme Care Communications
[email protected] 
SOURCE Thyme Care