The New England Patriots and the Mass Ambulance Association host "Convoy of Champions" in celebration of EMS Week on May 23rd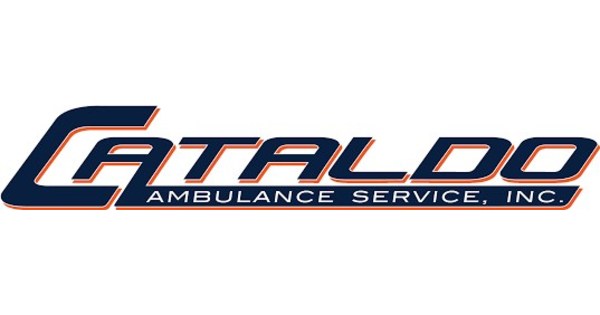 FOXBOROUGH, Mass., May 22, 2023 /PRNewswire/ — The "Convoy of Champions," a parade of more than 40 ambulances, representing more than 20,000 Massachusetts paramedics, EMTs, and 911 dispatchers, will travel from UMass Medical Center in Worcester to the 50-yard line at Gillette Stadium on Tuesday, May 23. The New England Patriots, state officials, and healthcare professionals will join the Massachusetts Ambulance Association in celebrating these front-line heroes during EMS Week (May 21-27).
The "Convoy of Champions" will get underway at 10:30 AM at UMass Medical Center in Worcester, travel along the Mass Pike and 495 on the way toward Foxborough. After arriving at Gillette Stadium at 11:30 AM, vehicles will fill the iconic field where EMS professionals will be greeted by tributes from live speakers.
Members of the media are welcome at the convening site in Worcester, along the convoy route, as well as outside Gillette Stadium. Access to the ceremony inside Gillette Stadium will need to be arranged in advance.
Event: Convoy of Champions: Celebrating Massachusetts EMS
Date: Tuesday, May 23
Parade Route: 10:45 AM vehicles gather at 381 Plantation St Worcester (UMASS Campus) – head to Gillette Stadium, Foxborough
Ceremony: Gillette Stadium at 12pm
The Massachusetts Ambulance Association represents private ambulance services throughout Massachusetts. Our association members employ more than 6,000 employees and operate 80% of all licensed ambulances within the Commonwealth. Together, we provide the highest quality pre-hospital care to Massachusetts residents. Collectively, we advocate for fair reimbursement and thoughtful regulation to ensure continued mobile health care excellence."
In Massachusetts there are more than 7,000 certified paramedics and 15,000 certified EMTs providing care and comfort to those in need, supporting the health and well-being of our communities and saving lives. www.massambulance.org
SOURCE Cataldo Ambulance Service