The Future of the Pharmaceutical Market: 2023 Research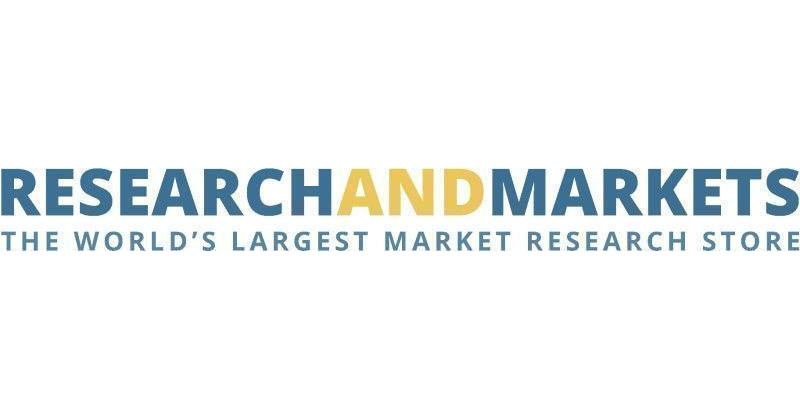 DUBLIN, June 22, 2023 /PRNewswire/ — The "Future of Pharma – Looking Ahead to 2023" report has been added to ResearchAndMarkets.com's offering.
This report provides a summary of the near and long-term future of the pharmaceutical industry from the standpoint of drug development. It provides a high-level analysis of key trends and movements within the industry via regulatory, clinical, and market-based analysis, allowing you to discern the large-scale changes and how best to pivot and prioritize them within your sectors.
Scope
This report gives important, expert insight you won't find in any other source. 28 figures throughout the report illustrate major points and trends in future pharmaceutical sales forecasts and company pipelines.
This report is required reading for:
Investors that want to understand future trends impacting the biopharmaceutical industry as well as identifying companies to invest in
Companies that are interested in entering the biopharmaceutical space and where best to focus on
Large pharma companies with investment groups or BD teams looking to see which companies are predicted to lead the industry in the near and far future
Small and medium pharma who want to focus their drug portfolio on future trends and are looking for partnership opportunities
Reasons to Buy
Year Ahead Opportunities – looking ahead in 2023 using sales and regulatory analyses to identify events and trends that may be opportunities.
Year Ahead Threats -looking ahead in 2023 using sales forecasts and clinical analyses to identify events and trends that may pose a threat.
Future Opportunities – looking ahead to 5 years into the future, using sales forecasts and analyses to identify the opportunities in 2028 that can be exploited.
Clinical Trials – using clinical analyses to identify key areas within clinical trials that have begun or are planned for 2023.
Key Topics Covered:
1 Year Ahead Opportunities
1.1 Top 10 Companies by Pharmaceutical Sales 2023 versus 2022
1.2 Top 10 Key Therapy Areas 2023 versus 2022
1.3 Top 10 Drugs 2023 Versus 2022
1.4 2023 Drug Launches
1.5 2023 PDUFA dates
1.6 Top 10 Targets in the Pipeline
2 Year Ahead Threats
2.1 Drug Expiry
2.2 Post-Marketing Obligations
3 Future Opportunities
3.1 Net Present Value
3.2 Sales Five Years from Now
4 Clinical Trials
4.1 Clinical Trials in 2023
4.2 Decentralized vs. Centralized trials
5 Key Findings
6 Appendix
A selection of companies mentioned in this report includes
Pfizer
Merck & Co,Novartis AG
Johnson & Johnson
Abbvie
F.Hoffman-La Roche Ltd
Bristol-Myers Squibb Co
Astrazeneca Plc
Sanofi
GlaxoSmithKline Plc
Novo Nordisk AS
Takeda Pharmaceutical Co Ltd
Novavax Inc
Bayer AG
Eli Lilly and Co
For more information about this report visit https://www.researchandmarkets.com/r/h4rlkw
About ResearchAndMarkets.com
ResearchAndMarkets.com is the world's leading source for international market research reports and market data. We provide you with the latest data on international and regional markets, key industries, the top companies, new products and the latest trends.
Media Contact:
Research and Markets
Laura Wood, Senior Manager
[email protected]
For E.S.T Office Hours Call +1-917-300-0470
For U.S./CAN Toll Free Call +1-800-526-8630
For GMT Office Hours Call +353-1-416-8900
U.S. Fax: 646-607-1907
Fax (outside U.S.): +353-1-481-1716
Logo: https://mma.prnewswire.com/media/539438/Research_and_Markets_Logo.jpg
SOURCE Research and Markets