The dental bus is ready to crisscross the Gers for residents who no longer have access to specialists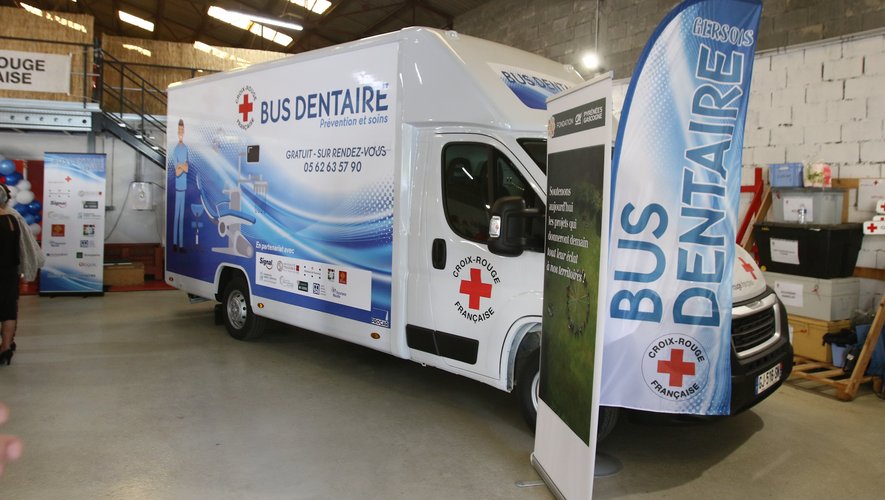 the essential
For the Gersois who have difficulty finding a dentist, a dental bus equipped by the Red Cross will crisscross the department to fill the medical deserts.
In a few days, the Gers Red Cross dental bus will hit the road. This unprecedented initiative was born of the partnership between the Gers branch of the association, the dental faculty and the Purpan hospital in Toulouse.
Eight municipalities have been selected to benefit from the passages of the bus, in order to be closer to the inhabitants who no longer have access to specialists. The inauguration takes place on Tuesday May 9 in Castelnau-d'Auzan in the morning. The first appointments will be in the afternoon. Valence-sur-Baïse, Castéra-Verduzan, Estang, Le Houga, Simorre, Montesquiou, Ordan-Larroque, are the other municipalities that will benefit from it.
"These are substantial living areas, and which have no healthcare offer. This is how we selected these municipalities. We are in the experimental phase and we will see if we have to adapt the circuit", specifies Sébastien Delmotte of the Red Cross.
And already, a few days before the inauguration, the bus is a victim of its own success. "The initiative took off very quickly. The order of dentists played the game, the elected officials also by warning the population. Articles in the press and word-of-mouth mean that we are almost full", specifies Sébastien Delmotte.
In this bus, patients will be able to receive all the care they are used to receiving in a dental practice, with the exception of prostheses. They will be taken care of by 6th year students from the dental faculty of Toulouse, supervised by one of the seven volunteer dentists from Gers.