TESTIMONY. "I go to the toilet all the time": the complicated daily life of Sylvie, Tarbaise suffering from interstitial cystitis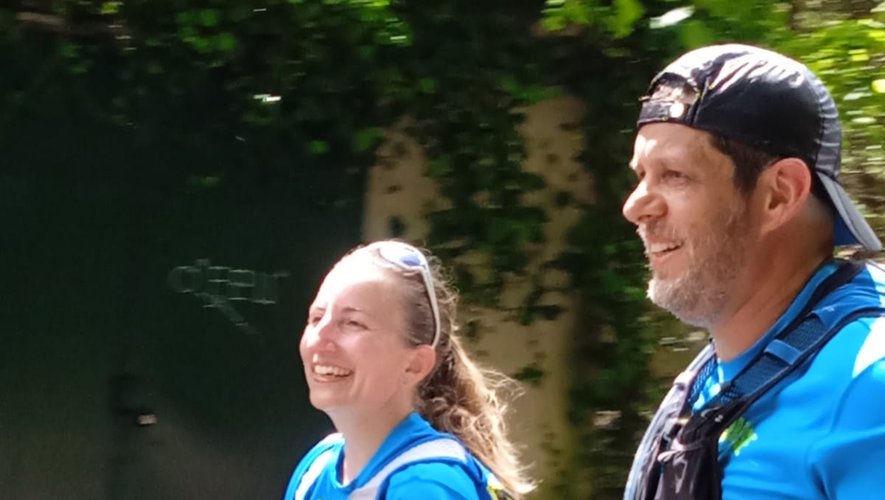 the essential
This rare and little-known disease seriously complicates the daily life of Sylvie Theil, a young 36-year-old from Bigourdane. In addition to repeated trips to the toilet, up to 15 times a night, she has to deal with recurring pain. Sporty, she organizes a collective challenge on June 11 at Lac de Bours.
Last year, Sylvie completed her first marathon, that of Biarritz. A performance in itself, but which, for this 36-year-old Bigourdane, takes on a particular dimension. Indeed, Sylvie Theil has interstitial cystitis. A misunderstood disease that affects women as much as men and causes her bladder to leak. "During 42 km of running, I had to stop 40 times to pee, every kilometer or so. Usually, I always spot where the toilets are. There, I had to improvise." Enough to shed new light on his time of 7:28.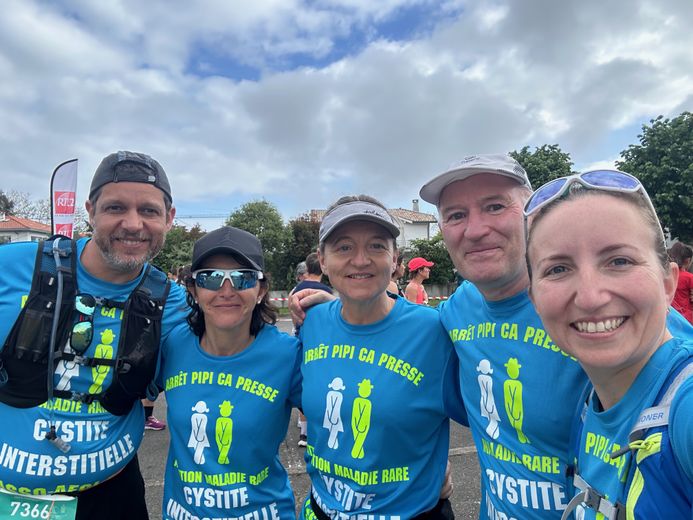 Nothing predestined Sylvie to a daily life infested with trips to the toilet and the pain in the bladder and urethra that accompany these attacks that can last from twenty minutes to several hours. "It happened gradually ten years ago. We had a lot of trouble, almost five years, before making a diagnosis. It is a rare disease with just over 500 known cases in France and very different profiles. I drink or not, I go to the toilet all the time, without explanation and in quantity, even when it's close. I get up at least five times in the night and sometimes more than fifteen, whereas during the day it's difficult to last more than an hour. Fortunately, I have an employer, colleagues and a conciliatory companion" smiles the one who works in public finance.
Interstitial cystitis, a rare disease and so far without treatment. "I tried a lot of things, even botox injections, acupuncture, electrostimulation, but nothing helped except daily painkiller treatment. We often talk about cystitis, but here, it's not It's not linked to a bacterium, it's a chronic pathology. Moreover, since there is no treatment, this disease is often neglected in diagnoses, we are told that we have nothing. But the pain, it is there."
A solidarity challenge around the lake of Bours-Bazet
Despite this, the former basketball player and footballer has put on tennis shoes. "I started running with the idea of ​​making the disease known. I don't want to stop living because otherwise it means that the disease wins." The one who aims to take the start of the 100km from Millau next year with her father-in-law ("the whole family started running" laughs the Juillanaise), has created a collective challenge around the lake of Bours-Bazet this Sunday, June 11 between 10 a.m. and 2 p.m., as part of the Heroes' Race which works for rare diseases. "The idea was to create this challenge in which everyone could participate, with their abilities. The goal is to count the total number of laps completed. People do as much as they want or can, while walking, by running. the idea is to create an event that is as accessible as possible. And then the fact that it's collective, that you don't run just for yourself, that motivates." The participation is 5€ and the profits will be donated to the AFCI (French Association of Interstitial Cystitis).