Tekscan Launches a New, Compact In-Shoe Foot Function and Gait Analysis System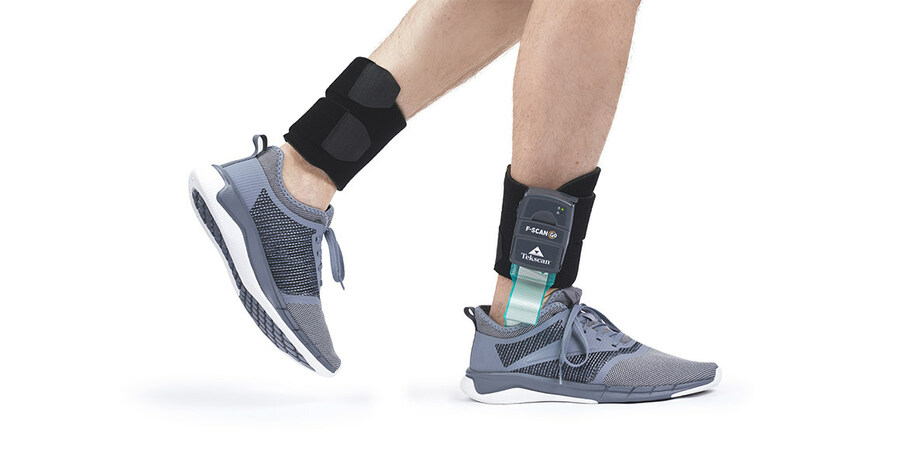 NORWOOD, Mass., June 21, 2023 /PRNewswire/ — Tekscan is proud to introduce F-Scan™ GO, the newest product in our award-winning line of gait analysis systems for the biomechanics community. The F-Scan GO allows your subject to enjoy full freedom of movement while you capture their natural in-shoe gait with the highest resolution data in the market. Information obtained from the F-Scan is used in real-world applications, like designing and testing orthotics, offloading diabetic feet and evaluating footwear and techniques in elite athletes.
F-Scan GO is a compact, new generation technology for clinicians and researchers to conduct quick and natural gait analysis, allowing for complete freedom of movement. The lightweight, cord-free, wearable electronics with onboard storage encourages and preserves natural movement which provides the highest level of data collection. The Wi-Fi enabled system works with cordless ankle units, combining the high scanning speed and spatial resolution of the current F-Scan system with fully wireless electronics and data logging. It provides essential gait analysis parameters like pressure and force data, timing parameters, and Center of Force (CoF).
F-Scan GO is powered by FootVIEW – our newest software. FootVIEW is part of the redesigned Tekscan software suite, featuring a modern interface that simplifies data collection and analysis. FootVIEW identifies and quantifies the peak pressure areas, isolates the heel, metatarsal and whole foot for analysis, and generates a report for before and after comparison. Key parameters are automatically calculated to assess foot function and gait. The Data Reader Toolkit (DRT) is an API that provides direct access to recorded data to streamline batch processing with external software. Additionally, users can synchronize data collection with other devices, such as EMG and Motion Capture.
According to Tekscan Product Manager, Mike Harty, "The F-Scan GO system gives biomechanics researchers a no-compromise in-shoe gait analysis solution. It enables completely natural gait motion while collecting the most sensor data at the highest sampling speed that no other product can match".
Biomechanics researchers have come to trust Tekscan to deliver accurate and reliable in-shoe force and pressure measurement systems and data to suit a limitless range of dynamic applications. Countless research-validated studies support this fact; and the development of F-Scan GO continues Tekscan's position as a true leader in the field of in-shoe gait analysis.
Contact:
Diana Hamblin, Marketing Program Manager
Tel: 617-464-4500 x344 Email: [email protected] 
SOURCE Tekscan, Inc.