"Technology transforms the daily life of diabetics", assures Professor Pierre Goudry of the Toulouse University Hospital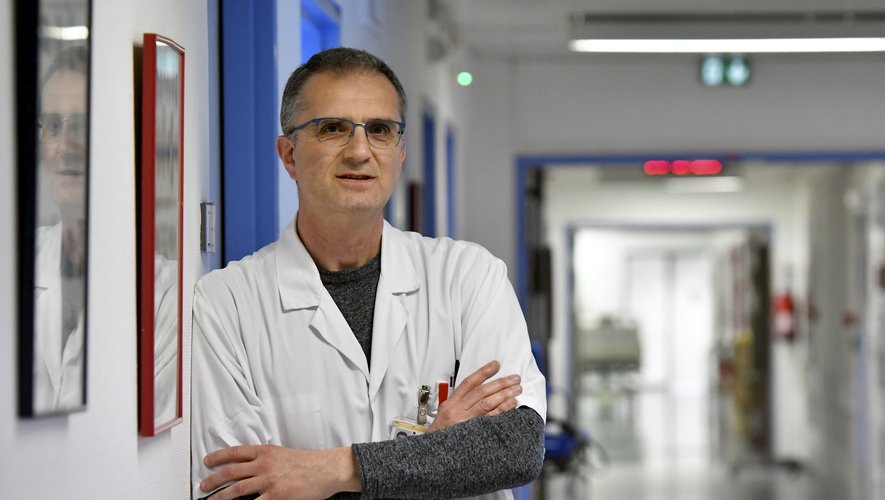 the essential
Developments in the treatment of diabetes, one of the most common chronic diseases and on the rise in recent years, are at the heart of a conference organized this Wednesday by the Toulouse Academy of Sciences. Professor Pierre Gourdy, who co-hosts it, answered questions from La Dépêche
"Treatment of diabetes: a real pharmacological and technological revolution". This is the theme of a conference organized this Wednesday by the Academy of Sciences in partnership with the University of Toulouse 3 Paul Sabatier. On this occasion, two diabetologists, Professors Hélène Hanaire and Pierre Gourdy, university professors and hospital practitioners at
Department of Diabetology, Metabolic Diseases and Nutrition of the Toulouse University Hospital, will co-host this conference-debate* dedicated to the latest innovations in the management of diabetes.
What is the prevalence of diabetes in France today?
With nearly 3.5 million people treated in France for diabetes (type 1 or 2), and an increasing prevalence, it is still considered to be one of the most common chronic diseases.
Type 2 diabetes remains the most common form, affecting 90% of patients. Its appearance is linked to advancing age – it occurs between the ages of 40 and 50 – and to exposure to predisposing factors such as a diet that is too fatty, too sweet and a sedentary lifestyle.
Type 1 diabetes, an autoimmune form of the disease, results in a loss of insulin secretion; and despite peaking in childhood and adolescence, it can occur at any age. Finally, a rarer form of the disease concerns about 5% of patients, it is atypical diabetes, linked to diseases of the pancreas, endocrine or genetic.
What are the latest innovations in the management of this disease?
It should be remembered that the discovery of insulin, which can cure type 1 diabetes, dates back to 1921, a little over a hundred years ago! Since then, progress has not stopped, in particular to develop better quality insulins. Very recently things have really accelerated with the appearance of sensors for continuous measurement of glucose levels. They are applied like a patch with a subcutaneous electrode. These devices warn patients in the event of a variation in blood sugar levels and avoid punctures at the fingertip. Reimbursed since 2017, they have profoundly improved the daily lives of patients.
Is it therefore technology at the service of therapy?
Yes among others, but these sensors were only the first step towards the implementation of a brand new device. We talk about artificial pancreas or closed loop. These blood glucose sensors measure the glucose level, then an algorithm interprets it and orders an insulin pump placed on the skin or connected by a small catheter, to deliver a dose when necessary. Diabetes monitoring therefore functions as if on autopilot. These first algorithms, developed fifteen years ago, have only been reimbursed for a year and a half and are now manufactured by several laboratories. In West Occitania, a few hundred patients are already benefiting from it. The device is currently intended for patients equipped with an insulin pump for at least six months, but it can also be used in pediatrics, including for young children.
What are the benefits for patients' quality of life?
They are undeniable because patients avoid multiple fingertip punctures. They have, as well as their doctor, continuous and real-time data on the evolution of their glycaemia, which facilitates the balancing of diabetes and removes a significant mental load.
What progress to treat type 2 diabetes?
There is mainly the appearance of two new categories of drugs which have a therapeutic interest on the control of glycemia and the weight of patients. Moreover, these treatments have shown unexpected protective effects. In patients at risk, they avoid cardiac, vascular and renal complications.
* In Toulouse, at 6 p.m., Hôtel d'Assézat. FREE ENTRANCE.