Tarn-et-Garonne: workshops to stimulate your memory at the Moissac Health Center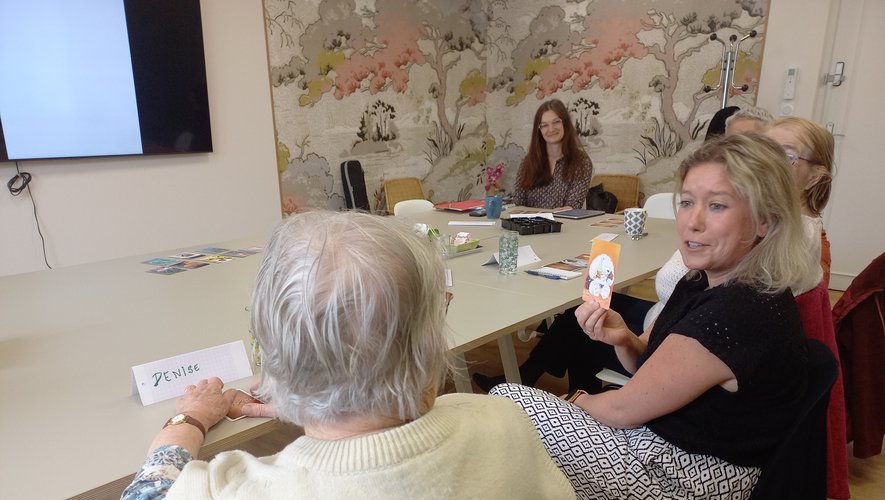 the essential
In Moissac, the Maison de santé of the Pasteur medical group has recently been hosting cognitive mobilization workshops for people suffering from Alzheimer's and similar diseases. Or not.
"On my map, there are plenty of clocks. it reminds me of my job: you had to be on time, be on time all the time," smiles Denise. Like the other Denise, Anne and Lucette, this lady participates every Tuesday in the cognitive mobilization workshops which were launched at the end of March, within the Multidisciplinary Health Center. Led by the nurse Asalée Nathalie Gouveia and the psychologist of the France Alzheimer association, Stéphanie Agrech, these meetings allow to remobilize a failing memory, whether one suffers from Alzheimer's or other neurodegenerative diseases. Or not. But this device is only intended for people whose disorders are mild to moderate.
For two hours, the participants – at the moment there are only women – play games to stimulate the different memories with which the brain is endowed. Whether sensory, short or long term, work, procedural or semantic. Last Tuesday, each of these four ladies had to take part in a kind of "Memory" with cards in shimmering colors. To retain them, the two Denise, Anne and Lucette could appeal to their imagination. But when talking about it to others, they no longer had the right to look at it. History to appeal to their memories.
"Detecting strengths and weaknesses"
"The blacksmith's card, I remember it because it reminded me of the countryside where I lived," explains second Denise. And that's the whole point of exercise. "We see the importance of context and that when you like things, it's easier to remember them," observes Stéphanie Agrech. "During the holidays, I longed for it to resume! We laugh, we learn things and we retain what we can, "continues the second Denise between chatting sessions with Lucette.
Stéphanie Agrech, tablet and stylus in hand, then suggests retaining a series of numbers that appear on the screen. Additional instruction: give them +1 each time. This may not seem like much to young and dashing brains who are not plagued by these cognitive disorders. But in their life, everything can become an obstacle to overcome. "I've always taken the wrong street but when I had my panic attacks at work, I asked myself questions. And since I was an anesthetist, it could become dangerous", slips Anne who only wants one thing. "Not getting to mom's stage of Alzheimer's. So she took the lead.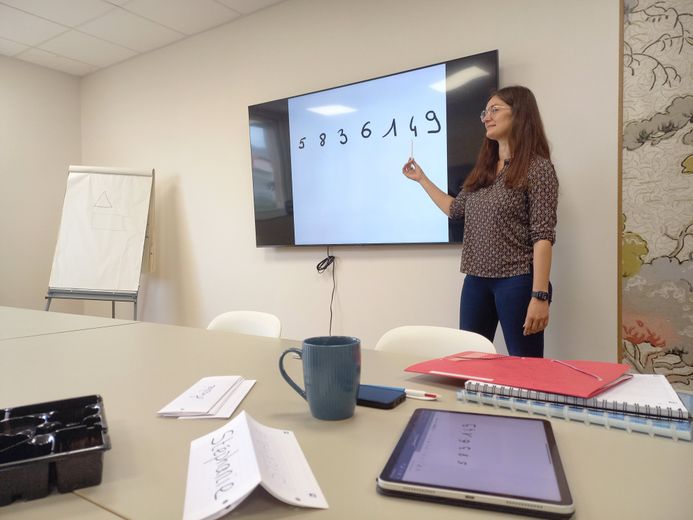 "I noticed that we were doing a lot of screenings but that we weren't offering anything behind it. Then, I met the France Alzheimer association and in March, we launched these workshops together," explains Nathalie Gouveia. "The interest is to become aware of it on a daily basis to detect its strengths and weaknesses. Which also helps to put things into perspective," observes Stéphanie Agrech.
But is there an alert threshold? How to distinguish a small memory lapse from a cognitive disorder? "In general, this occurs in the late fifties but it all depends on the people, the socio-cultural parameters which are theirs", continues the nurse Asalée. "Sometimes it is distant relatives who strike on their return," notes the psychologist.
*Contact: Health center on 05 63 04 02 64 and France Alzheimer on 05 63 20 47 64.