Tarbes: Workshops to preserve the visual autonomy of seniors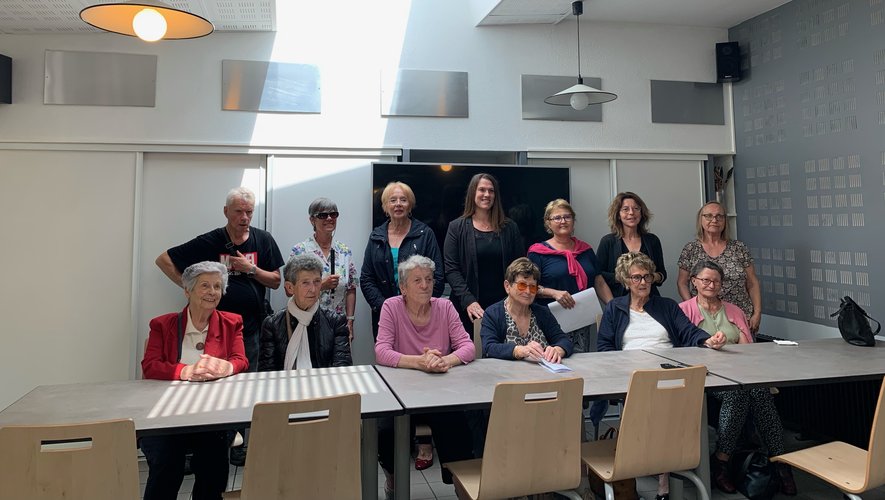 the essential
This Monday, June 19, the seniors of Tarbes had their last visual prevention session supervised by an optician at home. The objective: to prepare and preserve the autonomy of people losing their sight.
"You can lose your sight but there are other senses to take over," says Elodie Laurent, home optician, addressing the thirteen participants in her workshop. A professional for several years, she is interested in "low vision", a degenerative process that gradually leads to loss of sight.
This Monday, June 19 takes stock of its seven interactive sessions. "We had to close our eyes, touch, feel, it was hard," smiles Christine, a 79-year-old visually impaired person. This retiree attended sessions that played on the senses: "we had to guess the taste of lozenges, they were like little candies. "Even if these workshops allow her to put things into perspective, this visually impaired had to face several constraints: "Seven years ago, I lost the sight of one eye, so I can no longer drive. I walk all the way now. ", she confides.
Losing sight also has a psychological impact, with a phase of rejection, depression and acceptance. In this ordeal, the workshops become a way to feel less alone and to be helped. "We eat at the restaurant of the home and people from the CCAS came," she explains. Organized by the Central Fund for Social Activities, they are aware that certain adjustments still need to be made. But these workshops have become a success and therefore plan to resume next October.