Tarbes: shared accommodation for interns in the former house of the DGS of the departmental council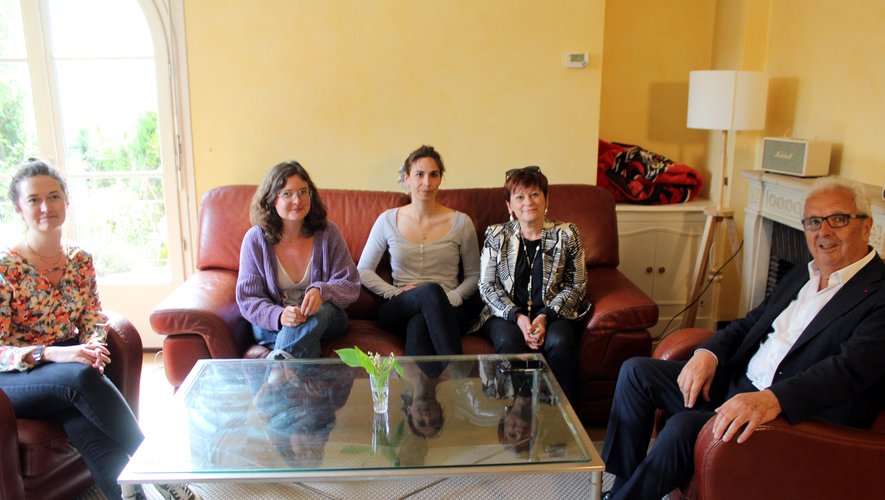 the essential
The house, which was no longer used, has found a new destination in order to facilitate the arrival and reception of interns in the department.
It is a cozy residential area, a stone's throw from Tarbes hospital. Among these charming residences, was the official accommodation of the general director of the services of the Hautes-Pyrénées departmental council. Following the retirement of the former DGS and as his successor, Pascal Saurel, already had his own, the building had been unoccupied for several weeks. Also the Department has conferred a new destination to this place. "We wanted to put this house at the disposal of sinteres who come for training in the Hautes-Pyrénées and in particular in Tarbes, thus specified Michel Pélieu, the president of the departmental council, during the inauguration of the premises. We thus wished that "they have quality accommodation conditions when they arrive here. It's one more action to make these young people want to settle in the department that has been able to welcome them."
For a few years now, the territory via the Ambition Pyrénées association has been putting the dishes in the big ones to seduce future doctors, offering them to discover the riches of the department. This house, which has been brought up to date by the services of the department and will be able to accommodate up to five interns, is an additional element of attraction, in order to consolidate the Hautes-Pyrénées as the second regional reception area for interns behind Haute-Garonne. The department provides the administrative management of this rental for an amount of €350 per intern. The community is responsible for the upkeep of the outdoor spaces and the maintenance of the site. "In addition to the desire to support the health offer in the broad sense, this also corresponds to an effort to optimize our real estate stock, added Michel Pélieu, referring to the Maison des sports 65 recently inaugurated and which hosts sports committees. on the premises formerly occupied by the services of the Departmental House of Solidarity "Les Bigerrions". We must be present and offer these future practitioners competitive advantages."
Because if the Hautes-Pyrénées roll out the red carpet to welcome the interns (another 47 have chosen the department this year), all the territories are struggling to seduce these practitioners in training. "Even if we are pampered everywhere on our internship sites, it is not everywhere that we are provided with accommodation, it is a plus, point out the first occupants, Fabiola, Claire, Caille and Mélina, who arrived recently for six months. Having a garden, large rooms, it changes us from the cramped rooms of the boarding school." Proof that the Hautes-Pyrénées are indeed the peaks of welcome for future caregivers!