Suffering from Diogenes syndrome, she lived on 15 tons of waste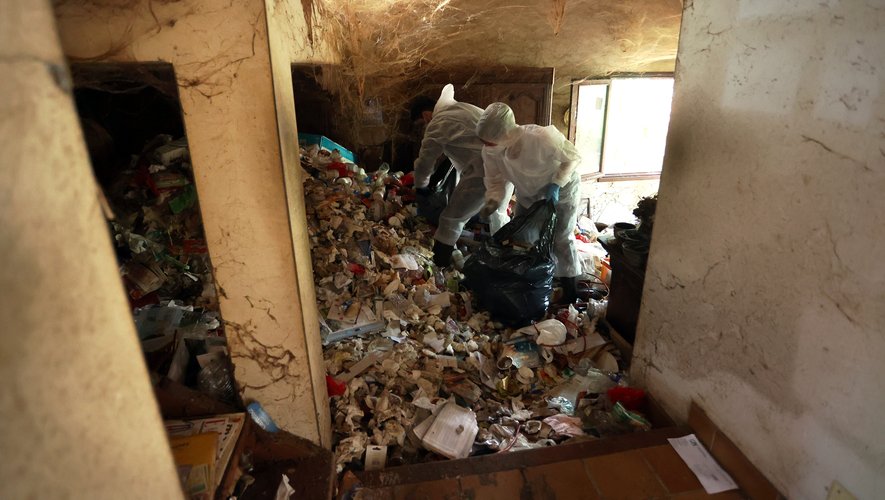 the essential
The son of a resident of the department discovered, after having recently renewed contact with his mother, that she was living in appalling conditions. Suffering from Diogenes syndrome, she accumulated all kinds of waste in her house for almost 30 years, which turned into a veritable dump.
Since Monday, Julie Gervreau and Alexandre Perrin, as well as two members of their team have been hard at work in a house located north of Montauban. Specialized in cleaning, the two founders of the company "Agir cleaning extreme" were commissioned by the son of the owner of the premises, aged 75 and suffering from Diogenes syndrome, to clear the house and strip it from top to bottom. full.
On site, the specialists had a 30 m tipper installed3 and operate equipped with overalls, masks, boots and gloves.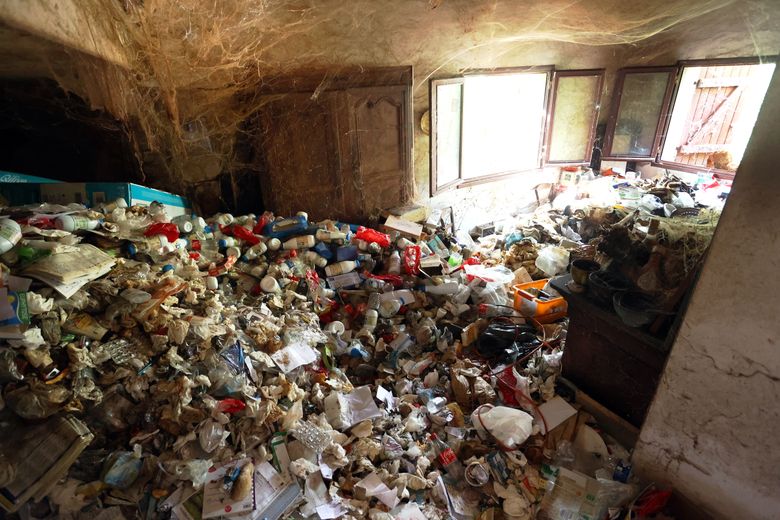 "When we arrived, we could barely open the door, remembers Alexandre Perrin. First we sort. Because there may be things to find such as bank or insurance papers. Then we tackle the storage area. On housing of this type cluttered with objects for several decades, dumpsters are rented and daily rotations are organized to evacuate the house. On this one, we have about 30 years of compulsive accumulation, that is 15 tons of waste. After that, we take care of the cleaning: dusting, then cleaning with detergents to decontaminate and make the accommodation safe", he explains.
"We can find rats, bedbugs, cockroaches, specifies Julie Gervreau. We equip ourselves to avoid being contaminated and bringing pests back into our homes. It is also important for our health to protect ourselves".
Bathroom and toilet unavailable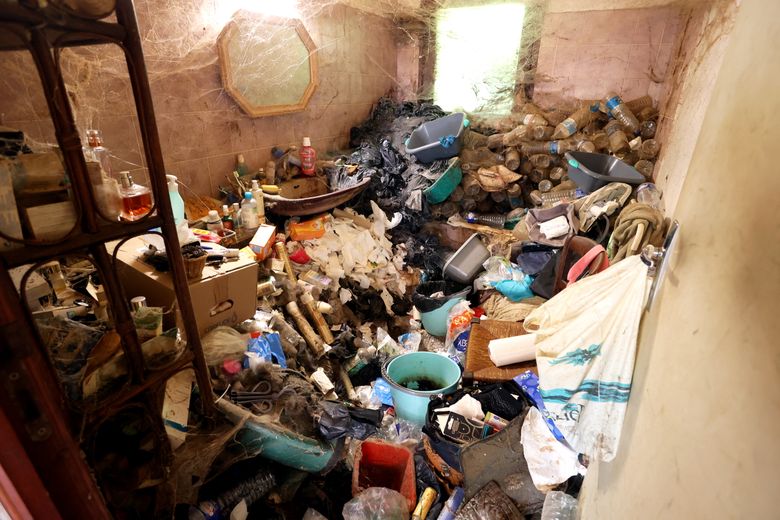 In this apartment, for example, nearly 1m50 of waste of all kinds, excrement too, is piling up in all the rooms. On the ceiling, huge cobwebs also testify to the undeniable presence of insects in the house.
The room has not been accessible for a long time, and the bed has not been used by its owner for some time. As well as the bathroom, and the toilets. "We don't really know how she lived or how she moved", testifies Alexandre Perrin. A piano hides under the rubbish. For now, unseen.
It was his son, who despite the complicated and distant relationship he maintained with his mother, discovered the place. "She was hospitalized and had to go home. I went there to do some cleaning. I expected to find a messy house because even when I was young she tended to be messy but I don't m I wasn't expecting that. When I opened, I got scared," he says.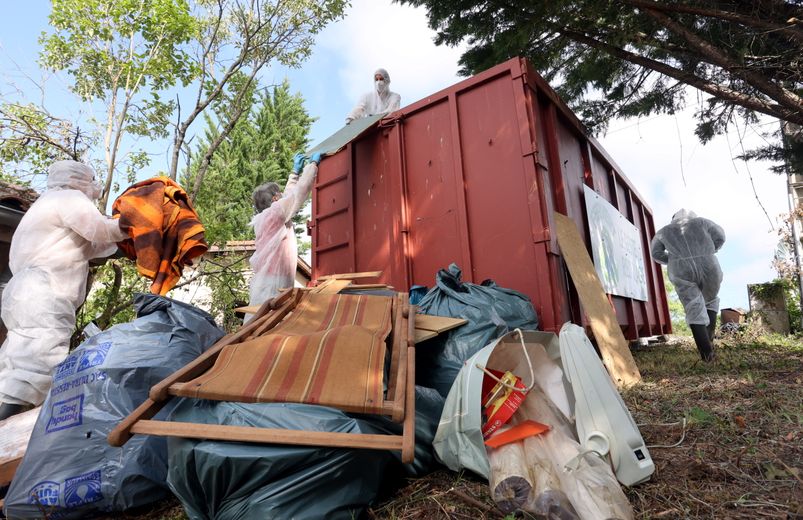 After cleaning, the septuagenarian will not return to this house. An apartment has been rented and completely refurnished by his son. "Today she's fine. I don't think she's lucid about the situation but I'm going to make sure it doesn't happen again. At one point, she expressed the wish to be psychologically monitored but I don't I'm not sure she does," regrets the Tarn-et-Garonnais.