Social fraud: companies, health professionals, RSA recipients… Gabriel Attal unveils his plan of attack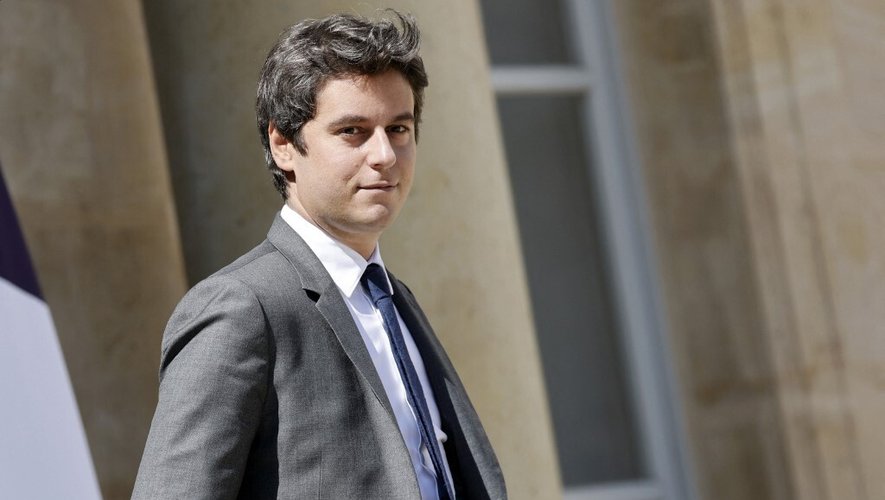 the essential
The Minister of Public Accounts Gabriel Attal unveils, this Tuesday, May 30, a series of measures to fight against social fraud, which would reach 6 to 8 billion euros per year, according to the Court of Auditors.
Between 6 and 8 billion euros per year. This is what social fraud costs each year, according to the report of the Court of Auditors published last week. Of this amount, the administration only manages to recover 1.6 billion euros. In Le Parisien, the Minister of Public Accounts reveals his plan to "change scale", as the Court suggests.
Read also :
Fight against social fraud: is a merger between the vital card and the identity card possible?
"We must act, because social fraud, like tax evasion, is a form of hidden tax on French people who work", begins the minister. This announces the creation of 1,000 additional positions and an investment of one billion euros in information systems, "in particular to better cross-check data". A ten-year project with the primary objective of having twice as many results as today in 2027. "We would approach 3 billion euros adjusted."
Contribution Fraud
In order, it will be a question of attacking the fraud with the contributions. "Today, the Urssaf recover 800 million euros per year. I want these adjustments to double in 2027", says Gabriel Attal. To do this, the workforce of Urssaf will be increased by 60%, or 240 full-time equivalents. The minister also intends to put "a halt" to "ephemeral companies", which organize their insolvency.
In 4 years, platforms like Uber or Deliveroo will pay at source the contributions of microentrepreneurs, whose undeclared turnover amounts to 800 million euros. "I don't want the uberisation of social rights!" launches Gabriel Attal.
Health benefits fraud
With regard to fraud in health benefits, the latter has set the objective of reaching 500 million euros in recovery by health insurance next year, against 300 million today. "We are going to strengthen the sanctions", by prohibiting the reimbursement by all care providers who defraud and by increasing the penalties. "From 2025, French people treated in a dental or ophthalmological center will receive by SMS the list of treatments billed to Health Insurance. If they identify inconsistencies, they can report them", indicates the Minister. The hunt for fake work stoppages will also be open, with in particular the training of 450 cyber-investigators at Health Insurance, who will identify fake stops sold on social networks. Finally, Gabriel Attal wants to "gradually move towards a merger of the Vitale card and the identity card", to fight against Vitale card fraud.
Other targets: people living abroad who receive social assistance, whose amount of fraud is estimated at 2.8 billion euros per year. "From July 1, there will no longer be any payment of social benefits to foreign bank accounts outside the European Union. And from January 1, 2024, fraudsters will pay an additional 10% penalty". The Minister also wants to strengthen the residence condition to benefit from social allowances in France. "From now on, to receive any social assistance, it will be necessary to reside nine months in France per year."
For people in an irregular situation who receive social assistance, "as soon as a residence permit has expired or is withdrawn for reasons of public order, the payment of social assistance stops", slice Gabriel Attal. Finally, against RSA fraud, which amounts to 1.2 billion euros per year, the latter will strengthen "the access of social security funds to the bank data file". In addition, "gradually by 2025, RSA or activity bonus application forms will be automatically pre-filled."