Single-cell Analysis Market worth $7.1 billion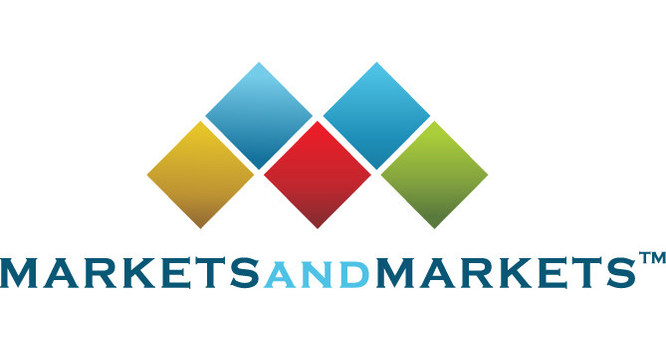 CHICAGO, June 22, 2023 /PRNewswire/ — The single-cell analysis industry is poised for remarkable advancements in the near future. Rapid progress in technology and innovative techniques are unlocking the immense potential of studying individual cells, revolutionizing various fields such as healthcare, biotechnology, and personalized medicine. Cutting-edge tools like single-cell RNA sequencing (scRNA-seq), mass cytometry, and microfluidics are enabling researchers to delve into the intricacies of cellular heterogeneity and uncover new insights into cellular functions, disease mechanisms, and therapeutic targets. As the cost and complexity of single-cell analysis continue to decrease, it is anticipated that this field will witness widespread adoption, leading to transformative discoveries, the development of novel diagnostics, and the identification of personalized treatment strategies. Moreover, advancements in artificial intelligence and machine learning will enhance data analysis, aiding in the interpretation of complex single-cell datasets and facilitating the translation of findings into clinical applications. The future of single-cell analysis holds tremendous promise, empowering researchers and clinicians to unravel the mysteries of cellular diversity and paving the way for a new era of precision medicine.
Single-cell Analysis Market in terms of revenue was estimated to be worth $3.5 billion in 2023 and is poised to reach $7.1 billion by 2028, growing at a CAGR of 15.3% from 2023 to 2028 according to a new report by MarketsandMarkets™. Factors such as technological developments in single-cell analysis products along with increased R&D in the pharmaceutical and biotechnology sectors, growing emphasis on personalized treatment, growth in stem cell research, and the rising incidence of cancer are driving growth of single-cell analysis market. However, one of the main reasons impeding the expansion of this market is the high price of single-cell analysis equipment.
Download an Illustrative overview: https://www.marketsandmarkets.com/pdfdownloadNew.asp?id=171955254
Browse in-depth TOC on "Single-cell Analysis Market"
303 – Tables
53 – Figures
344 – Pages
Single-cell Analysis Market Scope:
| | |
| --- | --- |
| Report Coverage | Details |
| Market Revenue in 2023 | $3.5 billion |
| Estimated Value by 2028 | $7.1 billion |
| Growth Rate | Poised to grow at a CAGR of 15.3% |
| Market Size Available for | 2021-2028 |
| Forecast Period | 2023–2028 |
| Forecast Units | Value (USD Billion) |
| Report Coverage | Revenue Forecast, Competitive Landscape, Growth Factors, and Trends |
| Segments Covered | Product, Cell Type, Technique, Application, End User, and Region |
| Geographies Covered | North America, Europe, Asia Pacific, Latin America, and Middle East & Africa |
| Report Highlights | Updated financial information / product portfolio of players |
| Key Market Opportunities | High growth potential of single-cell sequencing |
| Key Market Drivers | Growing prevalence of cancer |
The consumables segment accounted for the largest share of the product segment in the single-cell analysis market in 2022.
Based on product, the single-cell analysis market is broadly segmented into consumables, and instruments. In 2022, consumables accounted for the largest share of the single-cell analysis market for product. Due to the frequent purchasing of consumables as opposed to instruments, which are considered as a one-time investment, this segment has a larger market share in the market. Consumables' numerous applications in genetic research, exosome analysis, and RNA and DNA isolation are also anticipated to fuel market expansion. Each of these applications may require specific consumables tailored to the analysis method and target molecules.
The research applications segment accounted for the largest share of the application segment in the single-cell analysis market in 2022.
Based on applications, the single-cell analysis market is categorized into two segments—medical applications and research applications. In 2022, research applications segment accounted for the largest share of single-cell analysis market. Increasing government initiatives in stem cell research and the wide usage of single-cell analysis in cancer research are the major factors driving the growth of the research applications segment.
Asia Pacific is likely to grow at double-digit growth rate during the forecast period.
The Asia Pacific region is estimated to grow at the highest CAGR in the single-cell analysis market during the forecast period. This can be attributed to the fast-growing pharmaceutical industry in this region, rising geriatric population, rising prevalence of cancer, and increasing government initiatives. Moreover, increasing chronic diseases in the countries of this region is likely to boost the market. Also, growing infectious diseases in the region is attracting several foreign investors in the market.  Governments in the APAC region are supporting research in various ways, such as funding research institutes and offering tax incentives to biotech and life sciences companies. This has led to an increased demand for single-cell analysis technologies to support this research.
Request Sample Pages: https://www.marketsandmarkets.com/requestsampleNew.asp?id=171955254
Single-cell Analysis Market Dynamics:
Drivers:
Technological advancements in single-cell analysis products
Rising prevalence of cancer
Increasing R&D in pharmaceutical & biotechnology industries for complex diseases
Growth in stem cell research
Growing focus on personalized medicine
Restraints:
High cost of single-cell analysis products
Opportunities:
High growth potential of single-cell sequencing
Integration of microfluidics in single-cell analysis
Emerging Asian markets
Challenges:
Standardization of protocols and data integration & quality control for developing cell therapies
Key Market Players:
Some of the prominent players in the single-cell analysis market are Becton, Dickinson and Company (US), Danaher Corporation (US), Merck KGaA (Germany), QIAGEN N.V. (Netherlands), Thermo Fisher Scientific, Inc. (US), 10x Genomics (US), Promega Corporation (US), Illumina, Inc. (US), Bio-Rad Laboratories (US), Standard BioTools (US), Agilent Technologies, Inc. (US), Tecan Group Ltd. (Switzerland), Sartorius AG (Germany), DiaSorin S.p.A. (Italy), Takara Bio, Inc. (Japan), Fluxion Biosciences (US), Menarini Silicon Biosystems Inc. (Italy), bioMérieux SA (France), Oxford Nanopore Technologies (UK), Cytek Biosciences (US), Corning Incorporated (US), Apogee Flow Systems Ltd. (UK), NanoCellect Biomedical (US), RareCyte, Inc. (US), and On-chip Biotechnologies Co., Ltd. (Japan).
Get 10% Free Customization on this Report: https://www.marketsandmarkets.com/requestCustomizationNew.asp?id=171955254
Recent Developments:
In

May 2023

, Becton, Dikinson and Company launched BD FACSDiscover S8 Cell Sorter, new-to-world cell sorting instrument featuring two breakthrough technologies that enable researchers to uncover more detailed information about cells that was previously invisible in traditional flow cytometry experiments.
In

June 2022

, Merck KGaA collaborated with Agilent Technologies to advance Process Analytical Technologies (PAT). PAT, which is strongly encouraged by global regulatory authorities, is a key enabler for real-time release and Bioprocessing 4.0.
In

August 2021

, Danaher Corporation acquired the Aldevron. As previously announced, Aldevron will operate as a standalone operating company and brand within Danaher's Life Sciences segment.
Single-cell Analysis Market Advantages:
Cellular Diversity and Heterogeneity: Single-cell analysis allows for the study of individual cells within a population, providing insights into the diversity and heterogeneity of cells. This enables a more comprehensive understanding of cellular development, differentiation, and responses to stimuli.
Enhanced Sensitivity and Resolution: Single-cell analysis techniques offer higher sensitivity and resolution compared to bulk analysis methods. They can detect rare cell types, rare genetic variants, and subtle gene expression changes that may be overlooked in aggregated samples. This sensitivity aids in the identification of biomarkers and genetic mutations associated with diseases.
Investigation of Complex Biological Phenomena: By dissecting the heterogeneity within tissues and organs at the single-cell level, researchers can investigate complex biological phenomena with greater precision. This includes the study of cellular signaling pathways, intercellular interactions, and the characterization of cellular networks.
High-Throughput Capabilities: Advancements in high-throughput technologies and automation have enabled the rapid generation of large-scale single-cell datasets. This facilitates the analysis of a large number of cells in a short period, allowing for more comprehensive studies and the identification of meaningful patterns and insights.
Integration with Computational Tools: Single-cell analysis data can be integrated with computational and bioinformatics tools, including machine learning algorithms. This integration enables the extraction of valuable information from complex datasets, aiding in data-driven discoveries and accelerating research progress.
Personalized Medicine Potential: Understanding the unique molecular profiles of individual cells paves the way for personalized medicine. By tailoring treatment strategies to individual patients based on their cellular characteristics, precision medicine can maximize therapeutic efficacy and minimize adverse effects.
Applications in Biomedical Research and Diagnostics: The single-cell analysis market has wide-ranging applications in biomedical research and diagnostics. It can contribute to the development of new therapies, identification of drug targets, understanding disease mechanisms, and early detection of diseases.
Advancements in Single-Cell Technologies: The field of single-cell analysis is rapidly evolving, with continuous advancements in technologies and techniques. This ongoing progress ensures that the advantages of single-cell analysis will only continue to expand, opening up new possibilities for research and applications in various fields.
Cross-disciplinary Collaboration Opportunities: Single-cell analysis brings together researchers from different disciplines, including biology, medicine, genomics, and bioinformatics. This cross-disciplinary collaboration fosters innovation, encourages the exchange of ideas and expertise, and promotes the development of novel approaches and solutions.
Market Growth and Commercial Potential: The single-cell analysis market is experiencing significant growth, driven by increasing demand for advanced research tools, diagnostic applications, and personalized medicine. This market growth presents commercial opportunities for companies developing and providing single-cell analysis products, services, and technologies.
Single-cell Analysis Market – Report Highlights:
Market sizes are updated for the base year 2022 and forecasted from 2023 to 2028.
Market challenges, key conferences & events in 2023–2024, and key stakeholders and buying criteria have been added to the market overview chapter.
The new edition of the report provides updated financial information till 2022 (depending on availability) for each listed company in a graphical representation. This helps in the easy analysis of the present status of profiled companies in terms of their financial strength, profitability, key revenue-generating country/region, and business segment focus in terms of the highest revenue-generating segment.
Recent developments are helpful in understanding market trends and growth strategies adopted by players in the market. In this market, the number of product launches has increased in the last three years (

January 2020

to

May 2023

).
Tracking the product portfolios of prominent market players helps to analyze the products in the single-cell analysis market. The new edition of the report provides an updated product portfolio of the companies profiled in the report.
The market evaluation framework, market share analysis, and competitive leadership mapping of top 25 companies and 10 SMEs have been updated in the competitive landscape chapter of the report. The current version of the report includes the revenue share analysis of key market players from 2020 to 2022.
The updated competitive leadership mapping is an output of a comprehensive study of the key vendors offering single-cell analysis products. The top 25 vendors were shortlisted from a list of 50+ vendors, evaluated based on the market share/ranking and product footprint, rated and positioned on a 2×2 quadrant referred to as the Company Evaluation Quadrant, and categorized as Stars, Emerging Leaders, Pervasive Players, and Participants.
The current edition considers the impact of the recession on the single-cell analysis market.
Related Reports:
Cell Isolation Market – Global Forecasts to 2028
Cell Analysis Market – Global Forecasts to 2027
Next Generation Sequencing Market – Global Forecasts to 2027
Flow Cytometry Market – Global Forecasts to 2027
Western Blotting Market – Global Forecasts to 2026
About MarketsandMarkets™:
MarketsandMarkets™ is a blue ocean alternative in growth consulting and program management, leveraging a man-machine offering to drive supernormal growth for progressive organizations in the B2B space. We have the widest lens on emerging technologies, making us proficient in co-creating supernormal growth for clients.
The B2B economy is witnessing the emergence of $25 trillion of new revenue streams that are substituting existing revenue streams in this decade alone. We work with clients on growth programs, helping them monetize this $25 trillion opportunity through our service lines – TAM Expansion, Go-to-Market (GTM) Strategy to Execution, Market Share Gain, Account Enablement, and Thought Leadership Marketing.
Built on the 'GIVE Growth' principle, we work with several Forbes Global 2000 B2B companies – helping them stay relevant in a disruptive ecosystem. Our insights and strategies are molded by our industry experts, cutting-edge AI-powered Market Intelligence Cloud, and years of research. The KnowledgeStore™ (our Market Intelligence Cloud) integrates our research, facilitates an analysis of interconnections through a set of applications, helping clients look at the entire ecosystem and understand the revenue shifts happening in their industry.
To find out more, visit www.MarketsandMarkets™.com or follow us on Twitter, LinkedIn and Facebook.
Contact:
Mr. Aashish Mehra
MarketsandMarkets™ INC.
630 Dundee Road
Suite 430
Northbrook, IL 60062
USA: +1-888-600-6441
Email: [email protected]
Research Insight: https://www.marketsandmarkets.com/ResearchInsight/single-cell-analysis-market.asp
Visit Our Website: https://www.marketsandmarkets.com/
Content Source: https://www.marketsandmarkets.com/PressReleases/single-cell-analysis.asp
Logo: https://mma.prnewswire.com/media/660509/MarketsandMarkets_Logo.jpg
SOURCE MarketsandMarkets