Shortage of drugs: the Senate inquiry committee visiting Upsa on Monday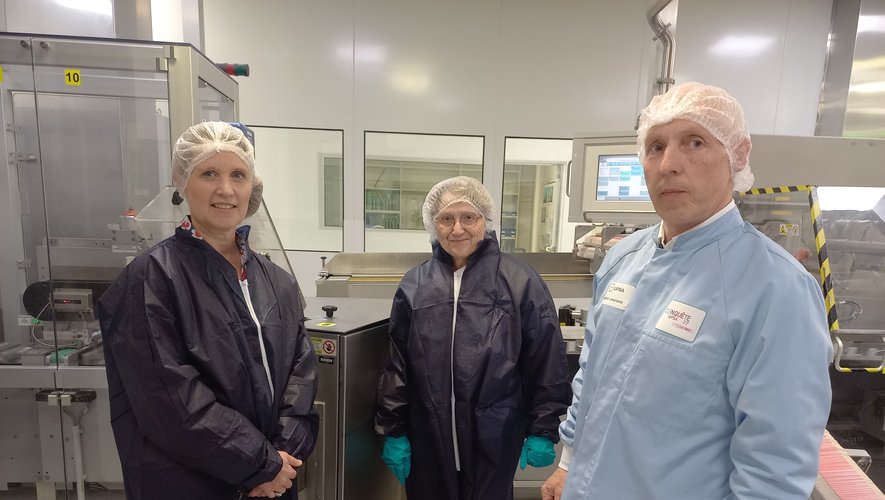 the essential
The vice-president of the Senate's "Shortage of drugs" inquiry commission was on Monday in Upsa, at Passage-d'Agen.
Upsa is definitely "the place to be", whether it's day or night… After the nocturnal visit by Minister of Industry Roland Lescure last January, the Upsa factory in Passage-d'Agen received on Monday 22 May, Laurence Harribey, senator from Gironde and vice-president of the Senate's "Shortage of medicines" inquiry commission.
Read also :
Antibiotics, paracetamol, antiepileptics… France faces a shortage of "more than 3000 drugs"
Laurence Harribey wanted to see how a production line actually works when 80% of the active ingredients come from outside. "In the hearings, explains the senator to contextualize her visit, we are told that the price of the drug is below its cost price, in particular for mature drugs. Upsa has chosen to stay in France with a mastery of its sector and a mastery of quality since it works on social responsibility". At the heart of the proposals of the commission of inquiry, there will be the question of reinvestment in the reindustrialization of France to ensure its sovereignty.
"Producing in France makes it possible to plan production"
Upsa inspires because the Lot-et-Garonne company has never been in a situation of shortage as it indicated during its hearing by the commission of inquiry on May 3. How could she cope? "We were able to review our production cycles very quickly," replies Laure Lechertier. Upsa was even able to make a strong move towards pediatrics by reallocating 1 million doses intended for export to the French market. And Upsa's market access director recalls: "Producing in France makes it possible to plan production and adapt this production according to needs".
Read also :
Shortage of drugs: a list of nearly 300 drugs in "critical" situation studied by the Minister of Health
With 1,400 employees on the two sites, Upsa, the leading pharmaceutical site in France for the production of paracetamol-based drugs, produced 350 million boxes in 2022 to deal with a triple epidemic (bronchiolitis, Covid and flu). The tablet factory is still at a sustained production rate with teams mobilized 24 hours a day, 7 days a week. It is preparing for autumn and winter.
The question of the right price of the drug
Upsa says it expects today "a real policy of mature drugs with recognition of production at the level of a territory". In drug pricing, the territorial footprint must be taken into account.
"The whole question, summarizes the senator, is to know what is the right price of the drug. In France, we have moved towards a concept of the lowest price to save money compared to the social protection system. At some point, that becomes a problem. On the other hand, these are mature drugs… Today, we must have a differentiated strategy according to drug sectors. If there is no point in making mature drugs in Europe, we will have no guarantee of supply and no guarantee of quality and therefore we will be able to put a cross on our industrial apparatus. However, the lesson of the pandemic crises shows that we must maintain control.
According to the senator, we are in a pivotal period with, on the one hand, mature drugs reserved for mass production (and mass care) and, on the other hand, innovative drugs that are expensive. "The public power, she says, is between two contradictory injunctions: to pay heavily for innovative drugs and at the same time not to relinquish its sovereignty". It pleads for differentiated policies (between large multinational companies and SMEs) and for a different approach according to mature drugs and innovation. "And innovation is not automatically that of the drug. It is also involved in the production process, which is also interesting at Upsa".