Seissan hunters are trained in lifesaving gestures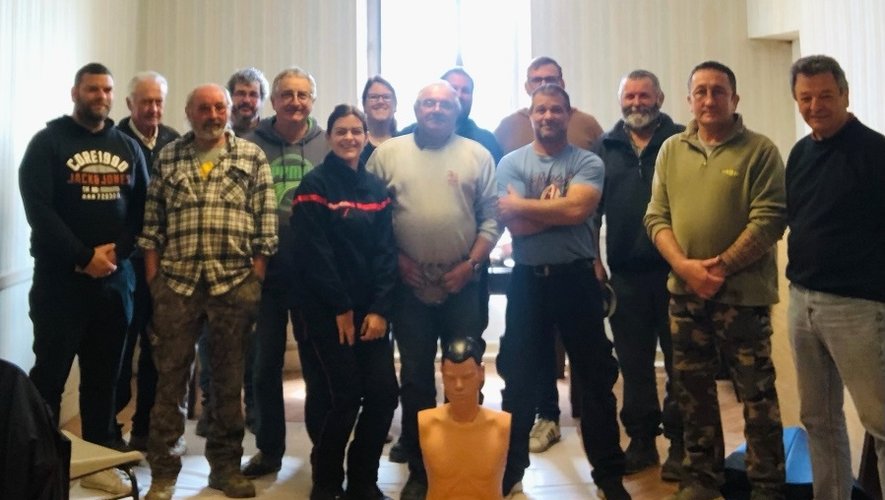 the essential
The members of the Artiguedieu-Garrané Hunting Society have undergone training, led by the firefighters, in order to become a "Good Samaritan".
For a few hours, the Seissan hunters put down their guns. For good reason, Christian Dulac, president of the Artiguedieu-Garrané Hunting Society, wanted to organize a training morning for its members on Sunday, May 14, to give them the opportunity to learn the basics of first aid. There were around twenty hunters around Lisa Mirande and Grégory Moncassin, two firefighters from Seissa, to perform these first actions that can save people.
For about a year, the fire soldiers have been providing very useful teaching. All municipalities or associations can make a request to the SDIS or the barracks in the area in order to train: residents, elected officials, association members or others… With the objective that they are able to save others.
In the Gers, firefighters intervene on average in 12 minutes. A time that can sometimes be insufficient to save a life. It is therefore very useful that many people know what to do and when.
At the end of the training, all the people leave with an isolated lifeguard diploma and are registered via the "Staying Alive" application, in order to be geolocated as an emergency rescue volunteer in the Gers.
Assist others before help arrives
The big-hearted hunters of Seissan have all taken the measure of the importance of such an initiative and lent themselves very seriously to the teachings of the firefighters. How to save a baby, a child or an adult, was the main motivation of the participants.
How to put a person in a lateral safety position? How to make a tourniquet? How to prevent choking? How to do cardiac massage before the arrival of the professionals? So many questions that will no longer have mysteries for these hunters who, on the morning of May 14, became "Good Samaritans" in the premises of the annex town hall.