Sector to Reach $297.8 Million by 2031 at a 12% CAGR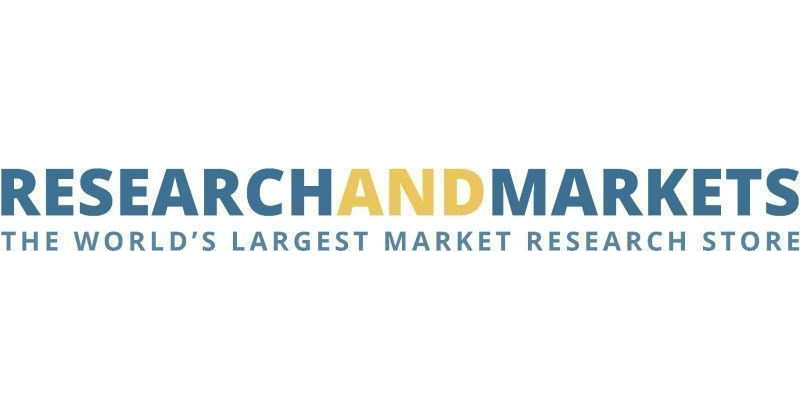 DUBLIN, May 24, 2023 /PRNewswire/ — The "Global Cholera Vaccines Market Report and Forecast 2023-2031" report has been added to  ResearchAndMarkets.com's offering.
The global cholera vaccines market size attained a value of USD 107.7 million in 2022. The market is anticipated to grow at a CAGR of 12.0% during the forecast period of 2023-2031 to attain a value of USD 297.8 million by 2031.
Cholera Vaccines Market: Introduction
Cholera vaccines are biological preparations that provide protection against cholera, a severe diarrheal disease caused by the bacterium Vibrio cholerae. The disease is transmitted through contaminated water and food, and can result in rapid dehydration, severe electrolyte imbalance, and even death if left untreated. Cholera is particularly prevalent in regions with poor sanitation, inadequate water treatment, and limited access to healthcare facilities. Vaccination is an essential tool in preventing cholera outbreaks and managing the disease in endemic regions.
Uses of Cholera Vaccines:
Preventive measure: Cholera vaccines are administered to individuals in areas where cholera is endemic, or where there is a risk of an outbreak, to prevent the spread of the disease
Travelers: Travelers to cholera-affected regions may be advised to receive the cholera vaccine to protect themselves from infection during their stay
Emergency response: Cholera vaccines can be used during humanitarian crises, such as natural disasters or refugee situations, where there is an increased risk of cholera outbreaks due to the disruption of water and sanitation systems
Benefits of Cholera Vaccines:
1. Disease prevention: Cholera vaccines significantly reduce the risk of infection, helping to prevent illness and the spread of the disease within communities.
2. Reduced morbidity and mortality: By preventing cholera infection, the vaccines help decrease the number of severe cases and fatalities associated with the disease.
3. Cost-effectiveness: Cholera vaccination campaigns can be more cost-effective than treating individual cases of the disease, as they help prevent the need for expensive medical interventions, such as intravenous rehydration therapy and hospitalization.
4. Strengthening public health efforts: Cholera vaccines are an important component of comprehensive public health strategies to control the disease, which also includes improving water and sanitation systems and promoting hygiene practices.
5. Support for healthcare systems: By reducing the number of cholera cases, vaccines can help ease the burden on healthcare systems in affected regions, allowing them to allocate resources more effectively.
There are currently several cholera vaccines available, including oral vaccines like Dukoral, Shanchol, and Euvichol. These vaccines typically require multiple doses to provide optimal protection, and the immunity they confer may decrease over time, necessitating periodic booster doses. It is important to note that while cholera vaccines are highly beneficial, they should not replace efforts to improve water and sanitation infrastructure, as well as promote proper hygiene practices to control the disease in the long term.
cholera Vaccines Market Segmentations
The market can be categorised into product, end user, and region.
Cholera Vaccines Market Breakup by Product
Dukoral
Shanchol
Vaxchora
Euvichol
Others
Cholera Vaccines Market Breakup by End User
Hospitals & Clinics
Research and Academic Laboratories
Others
Cholera Vaccines Market Breakup by Region
North America
United States of America

Canada
Europe
United Kingdom

Germany

France

Italy

Others
Asia Pacific
China

Japan

India

ASEAN

Australia

Others
Latin America
Brazil

Argentina

Mexico

Others
Middle East and Africa
Saudi Arabia

United Arab Emirates

Nigeria

South Africa

Others
Cholera Vaccines Market Scenario
The cholera vaccines market has been experiencing steady growth, driven by several factors that contribute to the increasing demand for effective prevention measures against cholera. The market is primarily influenced by the prevalence of cholera in regions with poor sanitation, inadequate water treatment, and limited access to healthcare facilities, which increases the need for vaccination campaigns.
One of the primary drivers of the cholera vaccines market is the increased focus on public health initiatives by governments, non-governmental organizations, and international agencies such as the World Health Organization (WHO). These organizations have been actively engaged in implementing cholera vaccination programs in regions where the disease is endemic or at risk of outbreaks. This has led to a higher demand for cholera vaccines, as well as increased funding for their development and distribution
Another factor contributing to the growth of the cholera vaccines market is the rise in global travel, which exposes more individuals to cholera-affected regions. As a result, the demand for cholera vaccines among travellers has increased, leading to a wider distribution of the vaccines in travel clinics and other healthcare facilities
Climate change and its effects on weather patterns have also contributed to the increasing incidence of cholera outbreaks in some regions. Flooding, for example, can disrupt water and sanitation systems, leading to the contamination of water supplies and the spread of cholera. This has heightened the need for effective cholera vaccines to protect vulnerable populations and prevent the spread of the disease
The cholera vaccines market is segmented based on product types (such as Dukoral, Shanchol, and Euvichol), distribution channels (public healthcare providers, private healthcare providers, and travel clinics), and geographical regions (

North America

,

Europe

,

Asia-Pacific

, and the rest of the world). The

Asia-Pacific

region, in particular, has been a significant market for cholera vaccines, given the higher prevalence of the disease in certain countries within the region
The market is characterized by the presence of several key players, including both established pharmaceutical companies and emerging biotechnology firms, involved in the development, manufacturing, and distribution of cholera vaccines. As the demand for effective cholera vaccines continues to grow, these companies are likely to invest in research and development to improve existing vaccines and create new, more effective products
In conclusion, the cholera vaccines market is expected to maintain its growth trajectory in the coming years, driven by increased public health initiatives, global travel, and the ongoing need to prevent and control cholera outbreaks worldwide.
Key Players in the Global Cholera Vaccines Market
The report gives an in-depth analysis of the key players involved in the cholera vaccines market, sponsors manufacturing the drugs, and putting them through trials to get FDA approvals. The companies included in the market are as follows:
Sanofi-aventis Groupe
Emergent BioSolutions Inc
Valneva SE
GlaxoSmithKline plc
Intervet Inc
EuBiologics Co., Ltd
Astellas Pharma Inc
Celldex Therapeutics
Johnson & Johnson Services Inc
Merck & Co. Inc.
For more information about this report visit https://www.researchandmarkets.com/r/jeb6qb
About ResearchAndMarkets.com
ResearchAndMarkets.com is the world's leading source for international market research reports and market data. We provide you with the latest data on international and regional markets, key industries, the top companies, new products and the latest trends.
Media Contact:
Research and Markets
Laura Wood, Senior Manager
[email protected]
 
For E.S.T Office Hours Call +1-917-300-0470
For U.S./CAN Toll Free Call +1-800-526-8630
For GMT Office Hours Call +353-1-416-8900
 
U.S. Fax: 646-607-1907
Fax (outside U.S.): +353-1-481-1716
Logo: https://mma.prnewswire.com/media/539438/Research_and_Markets_Logo.jpg
SOURCE Research and Markets