Sector is Projected to Reach $1.3 Billion by 2028 at a CAGR of 6.99%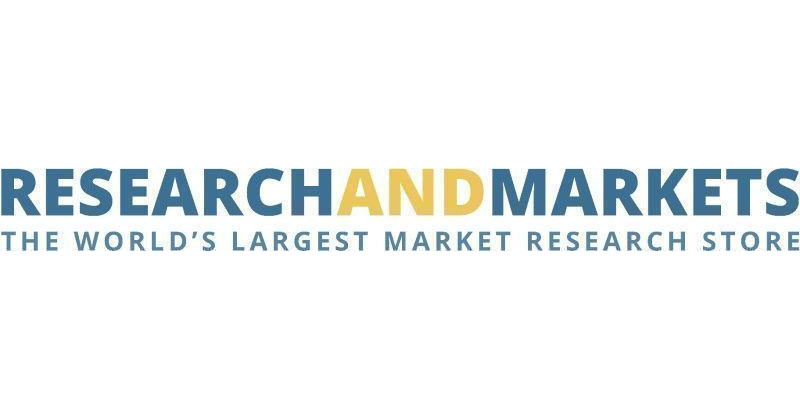 DUBLIN , May 31, 2023 /PRNewswire/ — The "US Vaccine Packaging Market – Focused Insights 2023-2028" report has been added to ResearchAndMarkets.com's offering.
The US vaccine packaging market was valued at $923.71 million in 2022 and is projected to reach $1,385.65 million in 2028, with a compound annual growth rate (CAGR) of 6.99%, during the study period.
This report offers market size & forecast data for the vaccine packaging market in the US. The revenue generated from the sale of vaccine packaging materials and products are included in the report.
Revenue generated by service providers are excluded from the scope of the report. This report provides a comprehensive and current US vaccine packaging market scenario, including the US vaccine packaging market size, anticipated market forecast, relevant market segmentations, and industry trends.
The study considers a detailed scenario of the present vaccine packaging market and its market dynamics for 2023?2028 in the US. It covers a detailed overview of several market growth enablers, restraints, and trends. The report offers both the demand and supply aspects of the market. It profiles and examines leading companies and other prominent players operating in the market.
Vaccine packaging is the process that includes securely packaging vaccines to keep their therapeutic potency for a certain period. Vaccine packaging comprises vials, ampoules, prefilled syringes, and bags & pouches, which is the initial level of packaging. The vaccine is bottled in glass vials and suitably packaged for safe cold storage and transportation when manufactured in bulk.
KEY HIGHLIGHTS
In 2022, the US accounted for a significant market share in the North American vaccine packaging market which is due to increasing research and development (R&D) activities owing to the prevalence of various infectious diseases, the presence of leading pharmaceutical players, high investments in drug development, well-developed infrastructure as well as substantial involvement of government in vaccination programs.
Primary Packaging accounted for the highest share of more than 70% in the US vaccine packaging market due to the growing demand for vials, ampoules, and syringes with the increasing vaccine demand.
Based on primary packaging type, the vials packaging segment accounted for a 38.13% market share in the US vaccine packaging market. It dominated the other segments due to its wide usage as an essential primary packaging element for vaccine products.
Based on material type, the glass segment accounts for a 44.05% US vaccine packaging market share that can be attributed to its external barrier properties and its highest demand in primary packaging.
The pharmaceutical and biotech companies accounted for the highest share of more than 46% in the US vaccine packaging market, which is owing to the rise in contagious or infectious diseases, the growing aging population, the growing demand for vaccines, innovations in vaccine development are some of the major factors driving the vaccine packaging industry.
SCHOTT, Gerresheimer AG, Stevanato Group, Amcor, SGD Pharma, WestRock, Corning Incorporation, and Others are the leading players in the US vaccine Packaging market. The market offers tremendous growth opportunities for existing and future/emerging players because of innovations in oncology, infectious diseases, autoimmune, chronic ailments, and rare diseases.
VENDORS
SCHOTT Pharma
Gerresheimers AG
Stevanato Group
SGD Pharma
WestRock Pharma
Amcor
Aptar Group
Corning International
Catalent
Becton, Dickinson and company (BD)
Panasonic Health Corporation
Cognex
Airnov
Bilcare Research
DHL
Borosil
CCL
Drug Plastics Group
DWK Life Sciences
LOG
Eppendorf
Renolit
Qorpak
Nipro
Medical Packaging LLC
REPORT HIGHLIGHTS
PRODUCT SEGMENTATION & FORECAST
Packaging level
Primary
Secondary
Tertiary
Packaging type
Vials
Ampoules
Syringes
Others
Material type
Glass
Plastic
Others
End-user type
Pharmaceuticals & Biotech Companies
Healthcare Facilities
Others
MARKET STRUCTURE
Market Dynamics
Competitive Landscape of the Vaccine Packaging Market
Key Vendors
Other Prominent Vendors
For more information about this report visit https://www.researchandmarkets.com/r/zt9jk
About ResearchAndMarkets.com
ResearchAndMarkets.com is the world's leading source for international market research reports and market data. We provide you with the latest data on international and regional markets, key industries, the top companies, new products and the latest trends.
Media Contact:
Research and Markets
Laura Wood, Senior Manager
[email protected]
For E.S.T Office Hours Call +1-917-300-0470
For U.S./CAN Toll Free Call +1-800-526-8630
For GMT Office Hours Call +353-1-416-8900
U.S. Fax: 646-607-1907
Fax (outside U.S.): +353-1-481-1716
Logo: https://mma.prnewswire.com/media/539438/Research_and_Markets_Logo.jpg
SOURCE Research and Markets