Sector is Expected to Reach $25.7 Billion by 2031 at a CAGR of 13.4%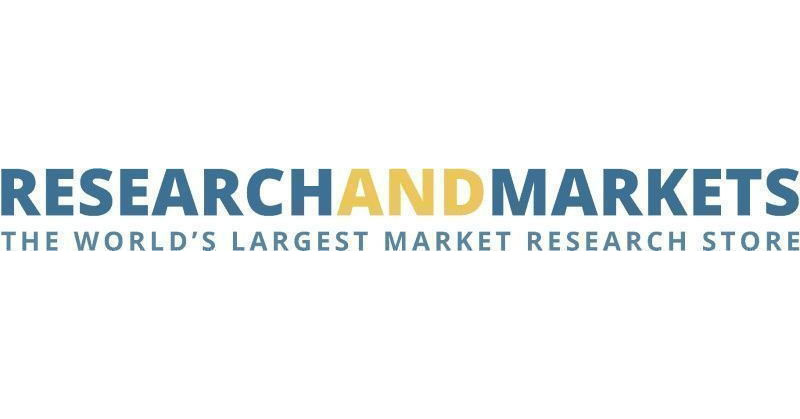 DUBLIN, May 11, 2023 /PRNewswire/ — The "Global Cystic Fibrosis Treatment Market Report and Forecast 2023-2031" report has been added to  ResearchAndMarkets.com's offering.
The global cystic fibrosis treatment market size was valued at USD 8.3 billion in 2022 and is projected to grow at a CAGR of 13.4% during the forecast period of 2023-2031 to reach a value of USD 25.7 billion by 2031.
The market growth can be attributed to the increasing prevalence of cystic fibrosis and the rising awareness about the disease and its treatment options.
Global Cystic Fibrosis Treatment Market: Introduction
Cystic fibrosis treatment refers to the medical care provided to individuals with cystic fibrosis, a genetic disorder that affects the lungs, pancreas, and other organs. The treatment options include medication, physiotherapy, and other supportive services, such as nutritional counselling and exercise therapy. The increasing prevalence of cystic fibrosis, coupled with the rising awareness about the disease and the growing demand for innovative treatment options, are expected to drive market growth.
Advancements in technology have also played a significant role in the growth of the cystic fibrosis treatment market. Digital health tools, such as telemedicine and online therapy platforms, have made cystic fibrosis treatment more accessible to people who may have difficulty accessing traditional in-person care.
This has expanded the reach of cystic fibrosis treatment and helped to meet the growing demand for services. Another factor contributing to the growth of the cystic fibrosis treatment market is the changing attitudes towards the disease. In the past, cystic fibrosis was not well-understood and often misdiagnosed.
However, in recent years, there has been a growing recognition of the importance of early diagnosis and appropriate treatment, leading to more people seeking treatment and an increased demand for cystic fibrosis treatment services.
The cystic fibrosis treatment market is expected to continue to grow in the coming years, as awareness of the disease and its treatment options continues to increase, and new treatment options and technologies are developed to meet the needs of people with cystic fibrosis. However, there are still significant barriers to accessing cystic fibrosis treatment, particularly in low- and middle-income countries, where access to specialized care is often limited. Efforts are underway to address these barriers and improve access to cystic fibrosis treatment globally.
According to the Cystic Fibrosis Foundation, more than 70,000 people worldwide are living with cystic fibrosis. The disease affects people of all ethnicities, but it is most common among Caucasians of Northern European descent. The incidence of cystic fibrosis varies by country, with the highest prevalence found in the United States, Canada, Europe, and Australia.
It is important to recognize that cystic fibrosis and treatment needs can vary significantly among individuals, and that treatment should be tailored to meet the individual needs of each person. Efforts to improve access to cystic fibrosis treatment should take into account the unique needs of different populations, as well as the underlying factors that contribute to the disease, such as genetics and environmental factors. By addressing these factors, we can work towards reducing the burden of cystic fibrosis and improving access to effective treatment for all individuals, regardless of their location or socioeconomic status.
Cystic Fibrosis Treatment Market Segmentations
The market can be segmented based on treatment type, drug class, route of administration, distribution channel, and major regions:
by Treatment Method
Drug Treatment
Airway Clearance Technique
Pulmonary Rehabilitation
Surgical Methods
Nasal and Sinus Surgery
Bowel Surgery
Lung Transplant
Liver Transplant
Others
by Drug Class
Cystic Fibrosis Transmembrane Conductance Regulator (CFTR) Modulators
Bronchodilators
Mucolytics
Pancreatic Enzyme Supplement
Others
by Route of Administration
by Distribution Channel
Hospital Based Pharmacies
Online Pharmacies
Retail Pharmacies
Key Players in the Global Cystic Fibrosis Treatment Market
The report provides a detailed analysis of the key players involved in the cystic fibrosis treatment market, including their business overview, product portfolio, recent developments, and financial analysis. Some of the major players operating in the market include:
Genentech, Inc
Gilead Sciences, Inc
Novartis International AG
Vertex Pharmaceuticals Incorporated
Johnson & Johnson Services, Inc
Allergan Plc
Nestle Health Science S.A
AbbVie Inc
Horizon Therapeutics Plc
Chiesi Farmaceutici S.P.A
Pharmaxis Ltd
Teva Pharmaceuticals Industries Ltd
For more information about this report visit https://www.researchandmarkets.com/r/wghx87
About ResearchAndMarkets.com
ResearchAndMarkets.com is the world's leading source for international market research reports and market data. We provide you with the latest data on international and regional markets, key industries, the top companies, new products and the latest trends.
Media Contact:
Research and Markets
Laura Wood, Senior Manager
[email protected]
 
For E.S.T Office Hours Call +1-917-300-0470
For U.S./CAN Toll Free Call +1-800-526-8630
For GMT Office Hours Call +353-1-416-8900
 
U.S. Fax: 646-607-1907
Fax (outside U.S.): +353-1-481-1716
Logo: https://mma.prnewswire.com/media/539438/Research_and_Markets_Logo.jpg
SOURCE Research and Markets