Sector is Expected to Reach $25.2 Billion by 2028 at a CAGR of 12.5%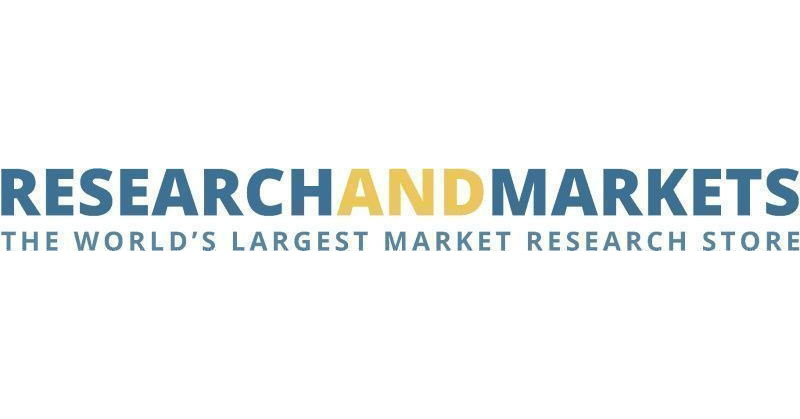 DUBLIN, May 29, 2023 /PRNewswire/ — The "Personalized Nutrition: Global Markets" report has been added to ResearchAndMarkets.com's offering.
The global market for personalized nutrition was estimated to be worth $12.3 billion in 2022. This market is projected to grow at a compound annual growth rate (CAGR) of 12.5% to reach $25.2 billion in 2028.
Companies Mentioned
Amway Corp.
Atlas Biomed Group Limited
Bactolac Pharmaceutical Inc.
Balchem Corp.
Curefit Healthcare Private Limited
Daytwo Inc.
Dnalysis Biotechnology
Genoplan Inc.
Healthifyme Wellness Private Limited
Herbalife Nutrition Ltd.
Koninklijke Dsm N.V.
Mygenomebox Corp.
Noho Health Inc.
Nutrigenomix
Prenetics Emea Limited
Viome Life Sciences Inc.
Zipongo Inc.
Zywie Ventures Private Limited
The market is driven by rising health consciousness, increasing prevalence of lifestyle diseases and technological advancements in nutrition and genetics. During the COVID-19 pandemic, there was a surge in interest in personalized nutrition as people looked for ways to stay healthy and boost their immune systems.
In this report, the personalized nutrition global market is segmented by assessment type, supplement type, channel type, component type and region.
The report provides an overview of the global personalized nutrition market and analyses market trends. By assessment type, the market is segmented into standard measurements and active measurements. The active measurement type is projected to have the fastest growth, with a CAGR of 13.4%.
The increasing health awareness and rising trends of digital or virtual solutions for healthcare is attributed to the personalized nutrition market growth. The standard supplement segment is expected to be dominate in the global market, with a share of 63.1%.
This growth is a result of rising preferences and awareness regarding the overall health of individuals, which has led to an increase in the number of people opting for standard supplements.
By channel type, hospitals and clinics lead the industry with a 61.3% market share, whereas direct to consumer is the fastest-growing segment, with a CAGR of 16.8% due to advances in technology and consumer awareness regarding personalized nutrition benefits.
Report Includes
40 data tables and 40 additional tables
A brief descriptive overview of the global market for personalized nutrition
Analyses of the global market trends, with market revenue for 2022, estimates for 2023, and projections of compound annual growth rates (CAGRs) through 2028
Discussion of industry growth driving factors and major technology issues and challenges affecting the market for personalized nutrition as a basis for projecting demand in the next few years (2023-2028)
Estimation of the actual market size and revenue forecast for the global personalized nutrition market, and corresponding market share analysis based on component, supplement type, sales channel, type of assessment, and region
A comparative study of Porter's Five Forces analysis and PESTLE analysis considering both micro
and macro
environmental factors prevailing in the global market for personalized nutrition
Holistic review of the impact of the COVID-19 pandemic and the

Russia

–

Ukraine

war on the global market for ballast water treatment equipment and technologies
Identification of major stakeholders and analysis of the company competitive landscape based on their recent developments, financial performance, segmental revenues, and operational integration
Company profiles of major players within the industry, including Amway Corp., Balchem Corp., Curefit Healthcare Private Limited, Herbalife Nutrition Ltd., and Koninklijke DSM N.V.
Key Attributes:
| | |
| --- | --- |
| Report Attribute | Details |
| No. of Pages | 148 |
| Forecast Period | 2022 – 2027 |
| Estimated Market Value (USD) in 2022 | $12.2 Billion |
| Forecasted Market Value (USD) by 2027 | $25.1 Billion |
| Compound Annual Growth Rate | 12.5 % |
| Regions Covered | Global |
Key Topics Covered:
Chapter 1 Introduction
Chapter 2 Summary and Highlights
Chapter 3 Personalized Nutrition: Market Overview
3.1 Porter's Five Forces Analysis
3.1.1 Power of Suppliers
3.1.2 Power of Buyers
3.1.3 Threat of New Entrants
3.1.4 Threat of Substitutes
3.1.5 Degree of Competition
3.2 PESTLE Analysis
3.3 Patent Analysis
3.3.1 Recent Patents
3.4 SWOT Analysis
3.5 Impact of Covid-19
Chapter 4 Personalized Nutrition: Market Dynamics
4.1 Market Drivers
4.1.1 Growing Interest in Preventive Healthcare
4.1.2 Increasing Use of Advanced Technology
4.1.3 Growing Consumer Income Levels
4.1.4 Increase in Aging Population
4.2 Market Restraints
4.2.1 Higher Cost of the Personalized Nutrition Products
4.2.2 Lack of Standardization
4.2.3 Privacy Concerns
4.3 Market Opportunities
4.3.1 Rising Cost of Health Expenditure
4.3.2 Increasing Research and Development
4.3.3 Increasing Awareness and Education
4.3.4 Expansion into Emerging Markets
Chapter 5 Market Breakdown by Component Type
5.1 Overview
5.2 Services
5.3 Hardware
5.4 Software
Chapter 6 Market Breakdown by Assessment Type
6.1 Overview
6.2 Standard Measurements
6.3 Active Measurements
Chapter 7 Market Breakdown by Supplement Type
7.1 Overview
7.1.1 Standard Supplements
7.2 Disease-Based Supplements
Chapter 8 Market Breakdown by Channel Type
8.1 Overview
8.2 Hospitals and Clinics
8.3 Wellness and Fitness Centers
8.4 Direct-To-Consumer
8.5 Institutions
Chapter 9 Market Breakdown by Region
Chapter 10 Competitive Landscape
10.1 Top Companies
10.2 Strategic Analysis
10.3 Key Market Developments
10.4 Key Funding
Chapter 11 Company Profiles
For more information about this report visit https://www.researchandmarkets.com/r/8av2lf
About ResearchAndMarkets.com
ResearchAndMarkets.com is the world's leading source for international market research reports and market data. We provide you with the latest data on international and regional markets, key industries, the top companies, new products and the latest trends.
Media Contact:
Research and Markets
Laura Wood, Senior Manager
[email protected]
 
For E.S.T Office Hours Call +1-917-300-0470
For U.S./CAN Toll Free Call +1-800-526-8630
For GMT Office Hours Call +353-1-416-8900
 
U.S. Fax: 646-607-1907
Fax (outside U.S.): +353-1-481-1716
Logo: https://mma.prnewswire.com/media/539438/Research_and_Markets_Logo.jpg
SOURCE Research and Markets