Saint Girons. The communists want to mobilize around the hospital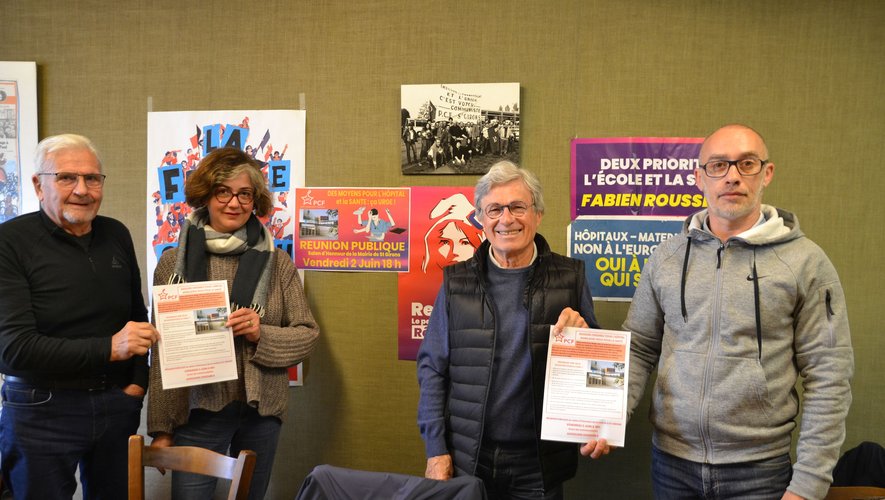 Tracts, posters and even a motion addressed to the municipalities of Couserans. This time, it is the local section of the French Communist Party (PCF) which is alarmed by the situation of the Ariège-Couserans Hospital Center (Chac) in Saint-Lizier. It is organizing a public meeting on Friday June 2 in the hall of honor of the town hall of Saint-Girons, at 6 p.m., on this theme.
Daniel Cabaup, section secretary, is worried about the situation. With Jean-Claude Antras, Nicolas Valentin but also the Massatoise regional councilor Isabelle Piquemal, they intend to "better inform the population to raise awareness and push to act". All denounce "access to care questioned for all Couserannais". And faced with the threats of rural desertification, they worry about "the gradual reduction in city medicine".
To end up asking this question "Are we being treated properly in Couserans? The fear is that the Chac will no longer be able to meet health needs. The situation has deteriorated and we do not see any solutions. We denounce this situation. "
"Health concerns us all"
The recurring closures of the emergency department or psychiatry, the threats to maternity or the consequences that they consider "deleterious" of the Rist law amplify these concerns. "The Regional Health Agency must hear these cries of alarm", warns the trio. For him, it is also a question of "better informing the populations to better make them adhere to this mobilization for the Chac. We must not wait to be put at the foot of the wall." It is in this spirit that they invite practitioners, elected doctors and the general public to a meeting of exchanges and information around the situation of Chac in order to sound the hour of mobilization.
"Whatever the political opinions, health concerns us all. The future of Chac determining for Couserans and its attractiveness is at the heart", they conclude. A meeting they want in a peaceful and constructive spirit to better define the actions to be taken to defend the Chac and carry out an ambitious and effective policy for health.