Saint Gaudens. Hospital caregivers protest working conditions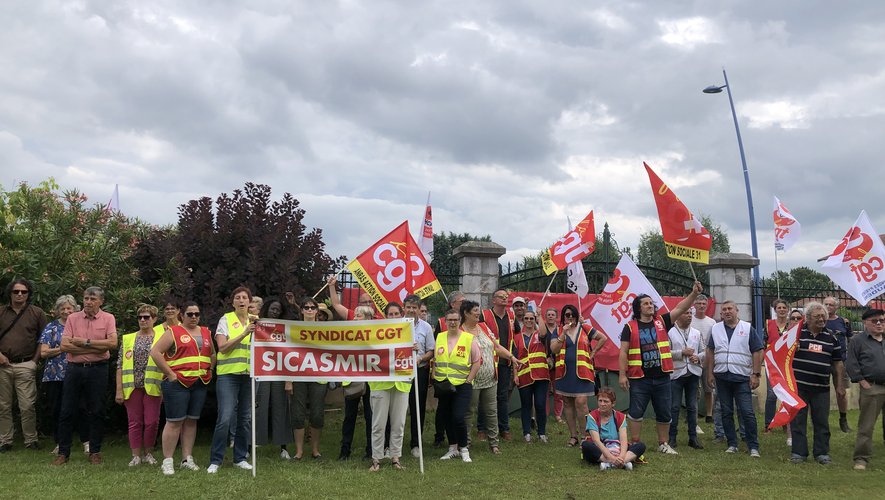 the essential
Nearly 50 people mobilized this Tuesday, June 20 in front of the management of the Saint-Gaudens hospital center, following the call of the CGT Union local Comminges.
Among the members of the hospital staff, we note the presence of the departmental director of the CGT 31, Alain Maurial. For 1h30, these caregivers decided to strike to demand better working conditions.
" Breathless "
The CGT of the hospital of Saint-Gaudens denounces the closing of the beds and the lack of personnel which deteriorates the offer of care. "We no longer have a decent healthcare offer to offer to Commingeois," confides a carer. Several services are threatened for lack of personnel such as resuscitation, maternity or emergencies where regularly, only 1 line of SMUR out of 2 is provided. "Caregivers work understaffed with wages that do not keep up with inflation. They are out of breath," says Alain Maurial. The CGT secretary of the hospital, Olivier Christophe affirms: "We are here to show the population the need for the hospital. People are also affected by the closure of services because if they close, where will they get treatment? ". A dialogue was opened with management the day before, Monday, June 19. The hospital union has obtained the remuneration of all contract workers except nurses on the new salary scale, which is more advantageous than that of 2015. However, several demands are still under discussion such as working time, holidays and staff increases. caregiver.