Rising Incidence of Colorectal Cancer, Bladder Cancer, and IBD and Drives Growth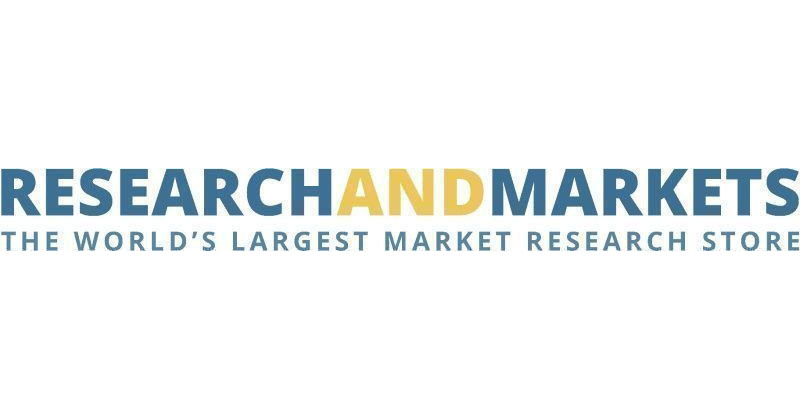 DUBLIN, May 15, 2023 /PRNewswire/ — The "Stoma/Ostomy Care: Global Strategic Business Report" report has been added to  ResearchAndMarkets.com's offering.
Global Stoma/Ostomy Care Products Market to Reach $5.1 Billion by 2030
In the changed post COVID-19 business landscape, the global market for Stoma/Ostomy Care Products estimated at US$3.3 Billion in the year 2022, is projected to reach a revised size of US$5.1 Billion by 2030, growing at a CAGR of 5.5% over the analysis period 2022-2030.
Ostomy Care Bags, one of the segments analyzed in the report, is projected to record 5.4% CAGR and reach US$4.4 Billion by the end of the analysis period. Taking into account the ongoing post pandemic recovery, growth in the Ostomy Care Accessories segment is readjusted to a revised 6.1% CAGR for the next 8-year period.
The U.S. Market is Estimated at $926.9 Million, While China is Forecast to Grow at 8% CAGR
The Stoma/Ostomy Care Products market in the U.S. is estimated at US$926.9 Million in the year 2022. China, the world's second largest economy, is forecast to reach a projected market size of US$573.8 Million by the year 2030 trailing a CAGR of 8% over the analysis period 2022 to 2030. Among the other noteworthy geographic markets are Japan and Canada, each forecast to grow at 4.2% and 4.5% respectively over the 2022-2030 period. Within Europe, Germany is forecast to grow at approximately 5.2% CAGR.
Select Competitors (Total 48 Featured) –
ALCARE Co., Ltd.
Braun Melsungen AG
Coloplast A/S
ConvaTec Group Plc.
Cymed
Hollister Inc.
Marlen Manufacturing & Development Co.
Nu-Hope Laboratories
Perma-Type Company, Inc.
Salts Healthcare
Welland Medical Ltd
What`s New for 2023?
Special coverage on

Russia

–

Ukraine

war; global inflation; easing of zero-Covid policy in

China

and its `bumpy` reopening; supply chain disruptions, global trade tensions; and risk of recession.
Global competitiveness and key competitor percentage market shares
Market presence across multiple geographies – Strong/Active/Niche/Trivial
Online interactive peer-to-peer collaborative bespoke updates
Access to digital archives and Research Platform
Complimentary updates for one year
Key Topics Covered:
I. METHODOLOGY
II. EXECUTIVE SUMMARY
1. MARKET OVERVIEW
Impact of Covid-19 and a Looming Global Recession
The Race Between the Virus & Vaccines Intensifies. Amidst this Chaotic Battle, Where is the World Economy Headed in 2021?
How Fast the World is Vaccinated Will Determine How Soon the Pandemic Will End: Global Number of Annual COVID-19 Vaccine Doses (In Million) for Years 2020 through 2025 by Geographic Region/Country
Progress on Vaccinations, Why Should Businesses Care?
With IMF's Upward Revision of Global GDP Forecasts for 2021, Most Companies Are Bullish About a Global Economic Comeback.
A Strong 2021 Economic Rebound Based On Pent-Up Demand Comes as a Relief for Suffering Industries & Markets: World Economic Growth Projections (Real GDP, Annual % Change) for 2020 through 2022
How the Healthcare Industry Has & Continues to be Impacted by the Pandemic & What's the New Normal?
With the COVID-19 Pandemic Exposing Global Healthcare Unpreparedness, There is Increasing Policy Led Focus on Rebooting Health Systems Worldwide: Current & Required Healthcare Spending as % of GDP
COVID-19 Impact on Ostomy Care
A Prelude to Ostomy Care Products
Ostomy Prevalence Worldwide (% Share) by Type of Stoma: 2020
Ostomy Prevalence among Young and Elderly Population by Stoma Type: 2020
Ostomy Prevalence Rate by Disease Type: 2020
Ostomy Care Products Market Set to Witness Rapid Growth Post COVID-19
Ostomy Market: 5-year Relative Survival Rate (%) by Year of Diagnosis for Colorectal Cancer and Bladder Cancer
Ostomy Care Bags Constitute the Largest Segment
Key Market Drivers & Restraints for Ostomy Bags
Ostomy Bag Usage Rate (Units per month per Patient)
Ostomy Care Accessories Market on Growth Trajectory; Exhibit Fastest Growth Rate
Ostomy Flat Vs. Convex Appliances
Ostomy Appliance Usage by Appliance Type: 2020

Europe

, the Most Dominant Regional Market with Largest Share
Home Care Dominates the Market
Consistent Focus on Product Innovation Augments Market Growth
Competitive Market Presence – Strong/Active/Niche/Trivial for Players Worldwide in 2022 (E)
COMPETITION
Stoma/Ostomy Care – Global Key Competitors Percentage Market Share in 2022 (E)
Coloplast Leads the Ostomy Care Products Market
Launch of Sensura Mio Convex Provides a Competitive Edge to Coloplast
Coloplast Expands SenSura Mio Range with New Ostomy Care Products
Brava Protective Seal
SELECT WORLD BRANDS
2. FOCUS ON SELECT PLAYERS
3. MARKET TRENDS & DRIVERS
Growing Aging Population – A Key Growth Driver
Global Aging Population Statistics for the 65+ Age Group in Million by Geographic Region for the Years 2019, 2025, 2035 and 2050
Rising Incidence of Colorectal Cancer, Bladder Cancer, and IBD and Drives the Need for Ostomy Care Products
Inflammatory Bowel Diseases: Incidence Statistics
Total Number of Adults in the US with Ulcerative Colitis or Crohn's Disease: 2015 to 2016
Annual Growth Rate of Crohn's Disease Diagnosed Prevalent Cases Estimates by Major Markets: 2016-2026
Product Innovations and Advancements to Spur Market Expansion
Select Ostomy Care Innovations
Alfred SmartBag
Ostoform Seal
SphinX
StomaLife
Transcutaneous Implant Evacuation System (TIES)
Self-Sealing Therapy Ostomy Pouch (S2TOP)
SenSura Mio Concave System
Increasing Access to Healthcare in Emerging Regions
Rising Middle Class Population Aids Growth
Global Middle Class Population (in Millions) and as a Percentage of Total Population: 2005, 2015, 2025 & 2035
Increasing Obesity Levels Propels Market Growth
Global Obesity Epidemic: Percentage of Overweight, Obese, and Severely Obese Adults for 2014 & 2025
Severely Obese Population (in Thousands) Worldwide by Country: 2014 & 2025
Patient Retention Programs by Major Ostomy Players to Increase Products' Sales
Favorable Reimbursements in Developed Markets
Rising Online Sales of Ostomy Products
Market Restraints
Skin Irritation and Other Issues Related with Ostomy
Global Drive for Earlier Diagnosis and Treatment
4. GLOBAL MARKET PERSPECTIVE
III. MARKET ANALYSIS
IV. COMPETITION
A selection of companies mentioned in this report includes
ALCARE Co., Ltd.
Braun Melsungen AG
Coloplast A/S
ConvaTec Group Plc.
Cymed
Hollister Inc.
Marlen Manufacturing & Development Co.
Nu-Hope Laboratories
Perma-Type Company, Inc.
Salts Healthcare
Welland Medical Ltd
For more information about this report visit https://www.researchandmarkets.com/r/tljlxk
About ResearchAndMarkets.com
ResearchAndMarkets.com is the world's leading source for international market research reports and market data. We provide you with the latest data on international and regional markets, key industries, the top companies, new products and the latest trends.
Media Contact:
Research and Markets
Laura Wood, Senior Manager
[email protected]   
For E.S.T Office Hours Call +1-917-300-0470 
For U.S./CAN Toll Free Call +1-800-526-8630
For GMT Office Hours Call +353-1-416-8900
U.S. Fax: 646-607-1904
Fax (outside U.S.): +353-1-481-1716 
Logo:  https://mma.prnewswire.com/media/539438/Research_and_Markets_Logo.jpg
SOURCE Research and Markets