Rising Demand for Value-Based Care Propels Growth in Healthcare Operational Analytics Market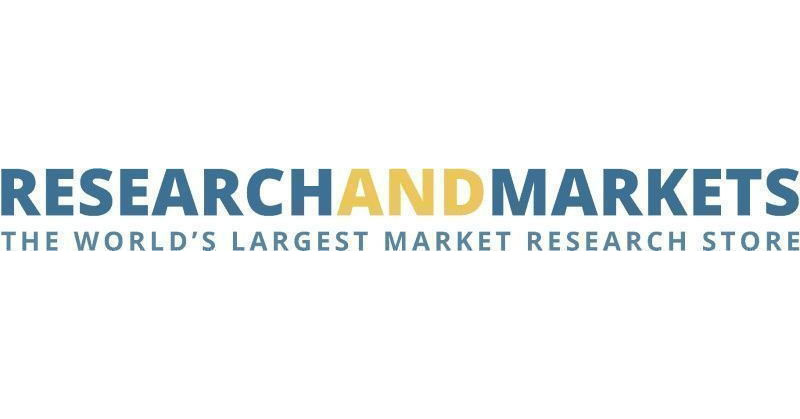 DUBLIN, Nov. 3, 2023 /PRNewswire/ — The "Healthcare Operational Analytics Market Size & Share Analysis – Growth Trends & Forecasts (2023 – 2028)" report has been added to  ResearchAndMarkets.com's offering.
The global healthcare operational analytics market, estimated at USD 10.7 billion in 2022, is on track to achieve remarkable growth, projected to reach USD 22.4 billion by 2028. This substantial expansion is anticipated to occur at a CAGR of 13.38% from 2023 to 2028.
Companies Mentioned
MERATIVE (IBM Watson)
Veradigm LLC (Allscripts Healthcare Solutions, Inc.)
Oracle Corporation (Cerner Corporation)
McKesson Corporation
Vizient Inc.
MedeAnalytics, Inc.
Optum Inc.
Wipro limited
Cotiviti Inc.
Health Catalyst Inc.
CVS Health Corporation
Inovalon Inc.
Key Highlights
Pandemic-Driven Data Transformation: The COVID-19 pandemic has left an indelible mark on healthcare operational analytics. The crisis heightened the demand for real-time data to track the virus's spread, predict resource requirements, and allocate resources efficiently. Artificial intelligence (AI) and big data played pivotal roles in tracking and mitigating the pandemic's impact, driving the adoption of data-driven decision-making in healthcare operations.
Rise of Value-Based Care (VBC): The growing demand for value-based care (VBC) is a principal driver of market growth. VBC aims to enhance the quality and efficiency of healthcare delivery while controlling costs. Factors such as a focus on patient outcomes, cost containment, chronic disease management, technological advancements, and government initiatives, including

India's

PM-JAY Quality Certification Program, are catalyzing the adoption of VBC.
Government Support: Government bodies globally are actively supporting digital health initiatives. For instance,

India's

National Health Authority launched the Digital Health Incentive Scheme (DHIS) to promote digital health transactions under the Ayushman Bharat Digital Mission (ABDM). Such initiatives are expected to spur the adoption of healthcare analytics solutions, streamlining healthcare systems.
Technological Advancements: Continuous research and development efforts by market players are enhancing the capabilities of healthcare operational analytics solutions. AI and machine learning (ML) are being integrated into these software solutions, driving their adoption and effectiveness.
Healthcare Operational Analytics Market Trends
Software Component's Ascendancy: The software component of healthcare operational analytics is expected to witness significant growth. These software solutions process and analyze vast healthcare datasets, providing actionable insights for improved facility operations. Integration of AI and ML technologies is enhancing their functionality.

North America's

Prominence:

North America

is poised to experience substantial growth. Factors such as increased adoption of healthcare operational analytics, advanced healthcare infrastructure, technological advancements, strategic developments by market players, and a rising number of healthcare organizations, particularly hospitals, contribute to this growth
Key Topics Covered:
1 INTRODUCTION
2 RESEARCH METHODOLOGY
3 EXECUTIVE SUMMARY
4 MARKET DYNAMICS
4.1 Market Overview
4.2 Market Drivers
4.2.1 Increasing Demand for Value-Based Care (VBC)
4.2.2 Rising Need to Analyze the Collected Healthcare Data
4.2.3 Rising Awareness regarding Healthcare Standards and Improving Technologies
4.3 Market Restraints
4.3.1 Concerns regarding Data Privacy and Security
4.3.2 Lack of Trained IT Professionals in Healthcare
4.4 Porter's Five Forces Analysis
5 MARKET SEGMENTATION (Market Size by Value – USD)
5.1 By Type
5.1.1 Supply Chain Analytics
5.1.2 Human Resource Analytics
5.1.3 Strategic Analytics
5.2 By Component
5.2.1 Software
5.2.2 Hardware
5.2.3 Services
5.3 By Deployment
5.3.1 On-Premise
5.4 By En User
5.4.1 Hospitals and Clinics
5.4.2 Pharmaceutical and Biotechnology Companies
5.4.3 Other End Users
5.5 By Geography
6 COMPETITIVE LANDSCAPE
6.1 Company Profiles
7 MARKET OPPORTUNITIES AND FUTURE TRENDS
For more information about this report visit https://www.researchandmarkets.com/r/b6ghej
About ResearchAndMarkets.com
ResearchAndMarkets.com is the world's leading source for international market research reports and market data. We provide you with the latest data on international and regional markets, key industries, the top companies, new products and the latest trends.
Media Contact:
Research and Markets
Laura Wood, Senior Manager
[email protected] 
 
For E.S.T Office Hours Call +1-917-300-0470
For U.S./CAN Toll Free Call +1-800-526-8630
For GMT Office Hours Call +353-1-416-8900
 
U.S. Fax: 646-607-1907
Fax (outside U.S.): +353-1-481-1716
Logo: https://mma.prnewswire.com/media/539438/Research_and_Markets_Logo.jpg
SOURCE Research and Markets