Rising Awareness About Oral Health is Expected to Boost Growth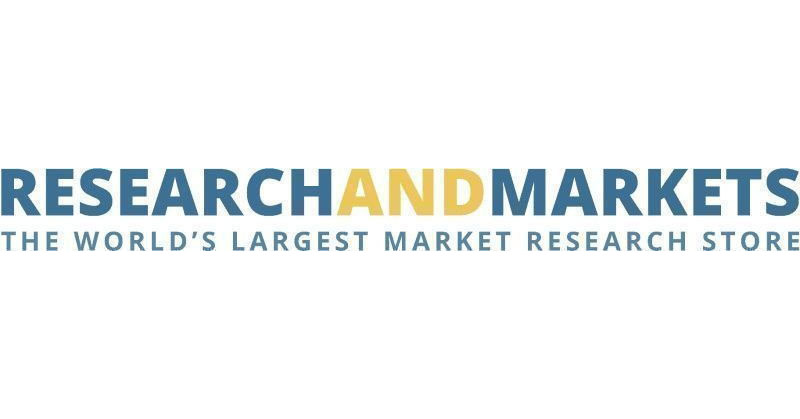 DUBLIN, June 1, 2023 /PRNewswire/ — The "Dental Insurance Market-Growth, Trends, Covid-19 Impact, and Forecasts (2023-2028)" report has been added to  ResearchAndMarkets.com's offering.
Dental Insurance Market has generated a revenue of USD 165 billion in the current year and is poised to achieve a CAGR of 9% for the forecast period.
Companies Mentioned 
Aetna
AFLAC Inc
Allianz SE
Ameritas Life Insurance Corp
AXA
Cigna
Delta Dental Plans Association
Metlife Services & Solutions
United HealthCare Services Inc.
United concordia
HDFC Ergo Health Insurance Ltd
Dental insurance is coverage protection for dental treatments. A dental insurance policy is designed to pay a portion of the costs associated with the treatment of dental conditions and preventive dental care. It helps in paying for unexpected dental emergencies that may be expensive to fix.
Developing economies are now getting concerned about oral health and the demand for dental care is emerging.
Various factors are leading to the growth of the dental insurance market such as rising disposal income, awareness of aesthetics, and rising frequent case of oral diseases such as gingivitis, tooth decay, oral cancer, etc.
During the COVID-19 outbreak, dental insurance providers have been largely affected, which has resulted in massive losses for insurers across the world due to consecutive lockdowns, social distancing norms, and an increased number of COVID-19-positive cases. The market for dental insurance is slowly grown after the pandemic. Increased awareness regarding the adoption of dental insurance in many developed nations has led to the widespread adoption of insurance policies.
Dental Insurance Market Trends
Rising Awareness about Oral Health is Expected to boost growth of Dental Insurance Industry
Dental diseases are a significant public health burden across the globe causing major health problems in many nations, causing pain, discomfort, and disfigurement, WHO recognizes oral health as an integral part of general health.
The importance of oral care and oral care products has grown tremendously in recent years due to increasing awareness among consumers and the knowledge about oral hygiene has increased not only in developing countries but also in underdeveloped countries.
Government Initiatives and Policies helps in the Growth of Dental Insurance Industry
The government is supporting the dental Insurance company by providing the protection of dental insurers against fluctuations in revenues, prices, and yields fuels the growth of the dental insurance market.
In addition, the rise in initiatives and support from the government has helped the insurers to avail of dental insurance coverages with more alternatives & customized options in the market. The Indian government has launched a scheme "Ayushman Bharat", an initiative that covers dental insurance and aims at availing dental services to a large population base in the country.
Key Topics Covered:
1 INTRODUCTION
2 RESEARCH METHODOLOGY
3 EXECUTIVE SUMMARY
4 MARKET DYNAMICS
4.1 Market Overview
4.2 Market Drivers
4.3 Market Restraints
4.4 Insights on Various Regulatory Landscape
4.5 Insights on impact of technology and innovation in market
4.6 Industry Attractiveness – Porters' Five Forces Analysis
4.7 Impact of COVID-19 on the Market
5 MARKET SEGMENTATION
5.1 By Coverage
5.1.1 Dental health maintenance organizations (DHMO)
5.1.2 Dental preferred provider organizations (DPPO)
5.1.3 Dental Indemnity plans (DIP)
5.1.4 Dental exclusive provider organizations (DEPO)
5.1.5 Dental point of service (DPS)
5.2 By Procedure
5.2.1 Preventive
5.2.2 Major
5.2.3 Basic
5.3 By End-users
5.3.1 Individuals
5.3.2 Corporations
5.4 By Demographics
5.4.1 Senior citizens
5.4.2 Adults
5.4.3 Minors
5.5 By Geography
6 COMPETITIVE LANDSCAPE
6.1 Market Concentration Overview
6.2 Company Profiles
7 MARKET OPPORTUNITIES AND FUTURE TRENDS
8 DISCLAIMER AND ABOUT THE PUBLISHER
For more information about this report visit https://www.researchandmarkets.com/r/cl6ep1
About ResearchAndMarkets.com
ResearchAndMarkets.com is the world's leading source for international market research reports and market data. We provide you with the latest data on international and regional markets, key industries, the top companies, new products and the latest trends.

Media Contact:
Research and Markets
Laura Wood, Senior Manager
[email protected]
For E.S.T Office Hours Call +1-917-300-0470
For U.S./CAN Toll Free Call +1-800-526-8630
For GMT Office Hours Call +353-1-416-8900
U.S. Fax: 646-607-1907
Fax (outside U.S.): +353-1-481-1716
Logo: https://mma.prnewswire.com/media/539438/Research_and_Markets_Logo.jpg
SOURCE Research and Markets