Rejuvenating through a healthier lifestyle is possible!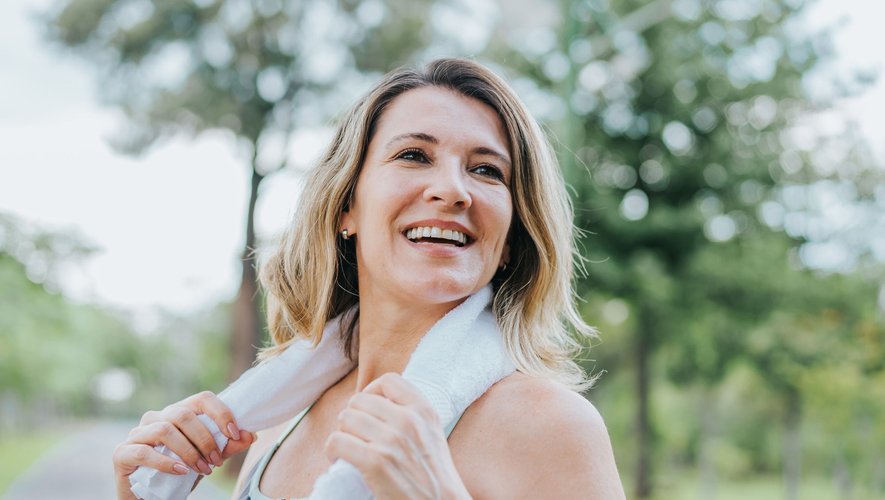 (ETX Daily Up) – We know the impact of diet, sport, or even stress on aging, but a scientific study now suggests that adopting a healthy lifestyle could also make it possible… to rejuvenate . In eight weeks of diet, including food, but also sport, relaxation, and sleep, study participants managed to reverse their aging by an average of 4.6 years. Explanations.
The myth of eternal youth obsesses many people around the world, to the point of observing an unprecedented craze for cosmetic surgery to erase wrinkles, fine lines, and other signs of aging. But a healthy and effective diet, combined with lifestyle changes, especially in terms of sleep, stress, and physical activity, could also save a few years, and reverse aging – in other words, significantly reduce his biological age. This is revealed by recent research conducted by American scientists from the Institute for Functional Medicine, Virginia Commonwealth University, and the American Nutrition Association. They sought to determine whether a lifestyle favorable to DNA methylation, a biological mechanism that plays a key role in certain aspects of aging, could favorably influence biological age.
A diet to rejuvenate
Published in the journal Aging, their work takes the form of a case study conducted over eight weeks, during which women were subjected to a specific program. This included putting into practice advice on diet, sleep, exercise, relaxation, consumption of probiotics and phytonutrients. All accompanied by complete nutritional coaching. The scientists say they analyzed DNA methylation and biological age at the start and end of the program using blood samples. All with the help of the epigenetic clock, a tool that makes it possible to precisely determine the biological age of an individual. And the result is surprising since the participants in the study, only women, would have managed to reduce their biological age by more than 4 years on average.
In detail, the researchers explain that the majority of participants presented a drop in biological age of between 1.22 and 11.01 years at the end of the program. They specify more generally that after the study the average biological age of the participants was 51.23 years, against 55.83 years before, i.e. a drop of 4.6 years on average at the end of the eight weeks of study. intervention. As a reminder, unlike chronological age, determined by the year of birth, biological age refers to the physiological state of an individual – in other words to the state of his organism.
Limits not to be overlooked
Please note that this study has certain limitations to be taken into account, starting with the sample studied. Only six women participated in this work, which remains extremely few, although the majority of the participants saw their biological age decline. Further research therefore needs to be conducted in a larger population to accurately determine whether a diet combined with a healthy lifestyle can actually reverse aging. It should be noted that this work, however, confirms the results of a pilot clinical trial, presented in 2021, and conducted this time with 43 men aged between 50 and 72, confronted with the same program, having 'rejuvenated' by 3.23 years in average compared to the control group.
"This new case study expands on the previous pilot study of this intervention in men, indicating that favorable changes in biological age can be achieved in both sexes. In addition, the study of otherwise healthy people , rather than people with a diagnosed disease, suggests a direct influence on the underlying mechanisms of aging rather than disease-induced aging," the study authors explain in a statement.
Biological age has been the subject of a great deal of research for many years. Recently, American scientists became interested in the deleterious effects of stress on the aging of the body, reaching the conclusion that stress management, or other external factors, could indeed play a role in biological age, without that the harm observed is permanent. A start-up based in the United States, Turn Biotechnologies, in particular co-founded by Vittorio Sebastiano, a scientist from Stanford University known for his work on cell reprogramming, goes even further by claiming to be able to promote the rejuvenation of several types of human cells, including stem cells, thanks to a very specific technology. So much research that testifies to the progress, if not the interest shown in this famous myth of eternal youth, if not immortality.