REGENXBIO Announces Presentations at the American Academy of Ophthalmology 2023 Annual Meeting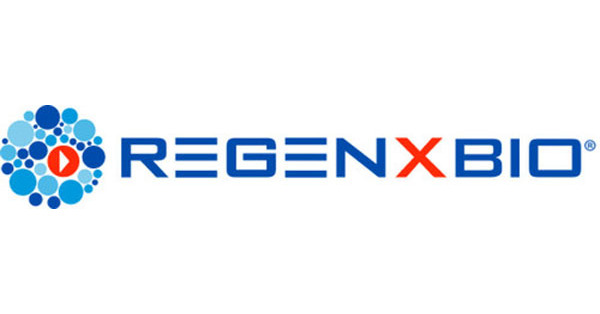 ROCKVILLE, Md., Oct. 30, 2023 /PRNewswire/ —  REGENXBIO Inc. (Nasdaq: RGNX) today announced presentations at the American Academy of Ophthalmology (AAO) 2023 Annual Meeting being held November 3-6, 2023 in San Francisco, CA. The presentations will highlight new data for ABBV-RGX-314, an investigational one-time AAV Therapeutic being developed in collaboration with AbbVie for the treatment of wet age-related macular degeneration (wet AMD), diabetic retinopathy (DR) and other additional chronic retinal conditions.
Title: ALTITUDE®: Suprachoroidal Delivery of ABBV-RGX-314 investigational Gene Therapy for Diabetic Retinopathy; Dose Level 1 and 2: 1-Year Results
Presenter: Mark Barakat, M.D., Retinal Consultants of Arizona
Section VIII: Late breaking Developments, Part I
Date/Time: Friday, November 3, 2023, 3:53 – 3:58 p.m. PT
This data will also be presented by Arshad Khanani M.D., M.A., FASRS, Director of Clinical Research at Sierra Eye Associates, Reno, NV on Sunday, November 5, 2023, 4:09 – 4:16 p.m. PT.
REGENXBIO will host a conference call Monday, November 6, 2023 at 8:30 a.m. EST with Dr. Barakat and Dr. Peter Kaiser, Chaney Family Endowed Chair in Ophthalmology Research and Professor of Ophthalmology, Cleveland Clinic Lerner College of Medicine and Cole Eye Institute, to discuss these results and the ABBV-RGX-314 program.
Conference call details
Listeners can register for the webcast via this link. Analysts wishing to participate in the question and answer session should use this link. A copy of the slides being presented will be available via the Company's investor website. Those who plan on participating are advised to join 15 minutes prior to the start time. A replay of the webcast will also be available via the Company's investor website approximately two hours after the call's conclusion.
About REGENXBIO Inc.
REGENXBIO is a leading clinical-stage biotechnology company seeking to improve lives through the curative potential of gene therapy. REGENXBIO's NAV Technology Platform, a proprietary adeno-associated virus (AAV) gene delivery platform, consists of exclusive rights to more than 100 novel AAV vectors, including AAV7, AAV8 and AAV9. REGENXBIO and its third-party NAV Technology Platform Licensees are applying the NAV Technology Platform in the development of a broad pipeline of candidates, including late-stage and commercial programs, in multiple therapeutic areas. REGENXBIO is committed to a "5x'25" strategy to progress five AAV Therapeutics from our internal pipeline and licensed programs into pivotal-stage or commercial products by 2025.
Contacts:
Dana Cormack
Corporate Communications
[email protected] 
Investors:
Chris Brinzey
ICR Westwicke
339-970-2843
[email protected]
SOURCE REGENXBIO Inc.