Recovery in Microelectronic Manufacturing Offers Strong Growth Prospects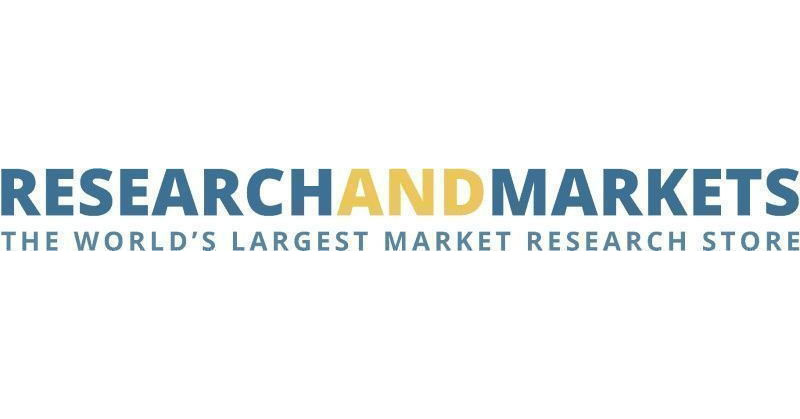 DUBLIN, June 16, 2023 /PRNewswire/ — The "Dimethyl Sulfoxide (DMSO): Global Strategic Business Report" report has been added to  ResearchAndMarkets.com's offering.
The global market for Dimethyl Sulfoxide (DMSO) estimated at US$253 Million in the year 2022, is projected to reach a revised size of US$417.2 Million by 2030, growing at a CAGR of 6.5% over the analysis period 2022-2030.
Pharmaceuticals, one of the segments analyzed in the report, is projected to record a 6.9% CAGR and reach US$238.9 Million by the end of the analysis period.
Taking into account the ongoing post pandemic recovery, growth in the Electronics segment is readjusted to a revised 6.2% CAGR for the next 8-year period.
The U.S. Market is Estimated at $47.5 Million, While China is Forecast to Grow at 7.6% CAGR
The Dimethyl Sulfoxide (DMSO) market in the U.S. is estimated at US$47.5 Million in the year 2022. China, the world's second largest economy, is forecast to reach a projected market size of US$192.2 Million by the year 2030 trailing a CAGR of 7.6% over the analysis period 2022 to 2030.
Among the other noteworthy geographic markets are Japan and Canada, each forecast to grow at 4.1% and 5.5% respectively over the 2022-2030 period. Within Europe, Germany is forecast to grow at approximately 4.8% CAGR.
Select Competitors (Total 42 Featured) –
Arkema Group
Gaylord Chemical Company, LLC
Hubei Xingfa Chemicals Group Co. Ltd.
Parchem Fine & Specialty Chemicals
Sigma-Aldrich Co. LLC
Toray Fine Chemicals Co. Ltd.
Zhuzhou Hansen Chemicals Co. Ltd.
Key Topics Covered:
I. METHODOLOGY
II. EXECUTIVE SUMMARY
1. MARKET OVERVIEW
Influencer Market Insights
World Market Trajectories
Impact of Covid-19 and a Looming Global Recession
COVID-19 Pandemic: A Review
As the Race between the Virus & Vaccines Intensifies, Review of the World Economy in 2021 and Beyond
With IMF Making an Upward Revision of Global GDP for 2022, Companies Remain Bullish About an Economic Comeback
World Economic Growth Projections (Real GDP, Annual % Change) for 2020 through 2022
Pandemic Affects Growth in Solvents Market
Dimethyl Sulfoxide (DMSO): A Prelude
Physical and Chemical Properties of DMSO
COMPETITION
Competitive Market Presence – Strong/Active/Niche/Trivial for Players Worldwide in 2022 (E)
Dimethyl Sulfoxide (DMSO) – Global Key Competitors Percentage Market Share in 2022 (E)
Recent Market Activity
2. FOCUS ON SELECT PLAYERS
3. MARKET TRENDS & DRIVERS
Recovery in Microelectronic Manufacturing Offers Strong Growth Prospects
Global Market for Microelectronics in US$ Billion: 2020-2026
Solvent Applications of DMSO Benefit Demand
Chemical Industry Confronts Challenging Times Amidst the COVID-19 Outbreak
Global Chemicals & Minerals Market Growth Outlook (in %) for Years 2019 through 2025
Toxicity Concerns over the use of Methylene Chloride in Paint Stripping Applications to Benefit Demand for DMSO
Global Paint Removal Market in US$ Billion: 2020, 2025 and 2030
Growing Role of DMSO in Medicine
Expanding Research and Development in Stem Cell Transplantation to Benefit Demand for DMSO
New Avenues for Growth
Nasal Spray with DMSO & Ethanol Holds Potential to Offer Protection from COVID-19
Dimethyl Sulfoxide Remains Vital to Development of Potent Antivirals against COVID-19
Pharmaceuticals: A Major Application Market for DMSO
Increasing Potential in Parenteral Drug Delivery Systems
Global Parenteral Drugs Market (In US$ Billion) for the Years 2020, 2025 and 2030
4. GLOBAL MARKET PERSPECTIVE
III. MARKET ANALYSIS
IV. COMPETITION
For more information about this report visit https://www.researchandmarkets.com/r/rn0706
About ResearchAndMarkets.com
ResearchAndMarkets.com is the world's leading source for international market research reports and market data. We provide you with the latest data on international and regional markets, key industries, the top companies, new products and the latest trends.
Media Contact:
Research and Markets
Laura Wood, Senior Manager
[email protected]   
For E.S.T Office Hours Call +1-917-300-0470 
For U.S./CAN Toll Free Call +1-800-526-8630
For GMT Office Hours Call +353-1-416-8900
U.S. Fax: 646-607-1904
Fax (outside U.S.): +353-1-481-1716 
Logo:  https://mma.prnewswire.com/media/539438/Research_and_Markets_Logo.jpg 
SOURCE Research and Markets