Quésaco: the 'zone priming', the infallible technique to fight against excess sebum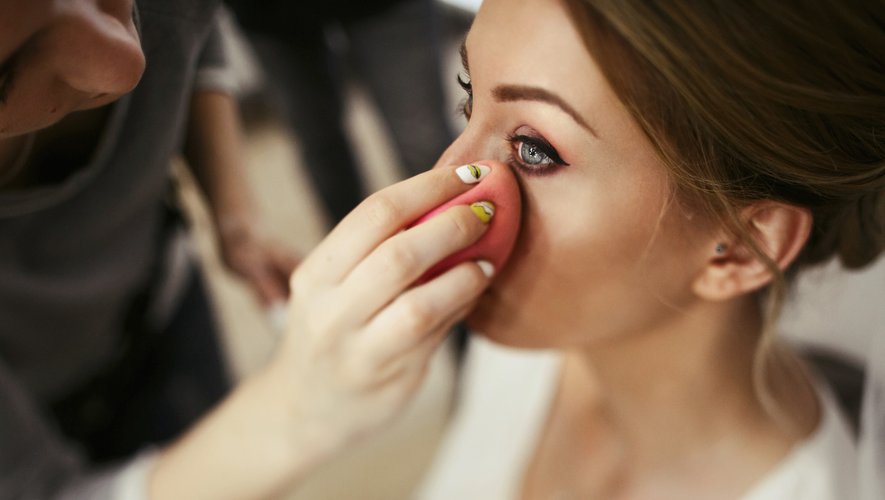 (ETX Daily Up) – Maintaining impeccable make-up when you have oily skin is a permanent challenge, and for good reason… Who says skin that shines, says foundation that wears off at the first glimmer of sebum. But this inconvenience will soon be just a bad memory, if we rely on the new trick that has gone viral on TikTok: the 'priming zone' or 'prime zone', which allows you to keep skin smooth and matte throughout. throughout the day.
Oily skin is characterized by a shiny complexion, directly linked to an excess of sebum, but also dilated pores, blackheads, and other imperfections, which can spoil the daily life of the people concerned. If a healthy lifestyle, associated with a beauty routine made of mattifying products, can reduce some of these harms, it can be complicated to get rid of some of these inconveniences for good. TikTok users, however, might have found the ultimate makeup trick to not get rid of their oily skin, but to keep their makeup in place, and therefore enjoy smooth, matte skin throughout their lives. the day. A small miracle according to the beauty addicts of the Chinese social network.
Targeted care for each area
It is more precisely to the influencer and content creator Amelia Olivia, followed by more than a million subscribers on the Chinese social network, that we owe the popularization of this tip, which has collected no less than 400,000 seen since its release. The young woman explains there simply to apply a primer – in other words a base of complexion – targeted on each zone of the face. A process that would allow, according to her, but also according to those who have since tested and adopted the method, to not have the skin that shines on the most critical area of ​​the face, the famous T zone, and not to have the too dry skin on the cheeks. Baptized the 'priming zone' or 'prime zone', depending on the version, this technique would in short allow you to keep makeup flawless – and well in place – from morning until night.
In more detail, it's about starting your makeup routine by applying a moisturizer, essential to nourish the skin and ensure that the foundation sets perfectly. Once this first step has been taken, you must choose a primer intended for oily skin, to be applied to the T zone. This can be a smoothing primer, formulated to tighten pores, or mattifying, whatever, but whose ingredients have been chosen to fight against the shiny effect that harms this type of skin. And to complete it all, just choose a moisturizing base for the cheeks, which are more prone to dryness, in order to avoid the crocodile skin effect. When you have finished applying your foundations, just continue with your usual makeup routine: foundation, BB cream or powder, then possibly contouring for the most picky.
However, it is beneficial to wait a few minutes before applying each product, whether it is the moisturizer or the different bases chosen, the time for the skin to completely absorb the deposited material. A trick that will also keep the foundation in place throughout the day. Note, the hashtag #zonepriming has already garnered more than a million views on the Chinese social network, testifying to its success with users.