Proteomics Market worth $72.9 billion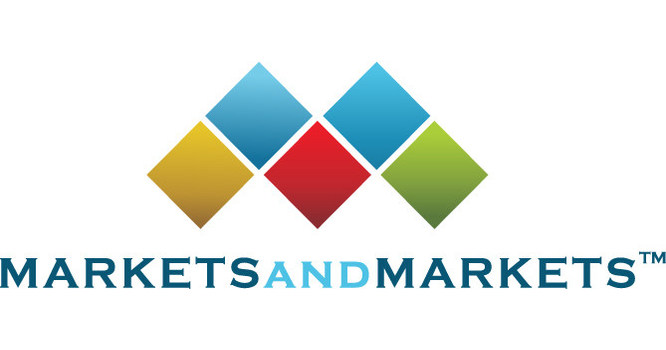 CHICAGO, May 31, 2023 /PRNewswire/ — The proteomics industry is poised for significant growth and advancements in the near future. Proteomics, the study of proteins and their functions within biological systems, plays a crucial role in understanding disease mechanisms, identifying therapeutic targets, and developing personalized medicine approaches. With advancements in technology and analytical techniques, the proteomics industry is expected to witness remarkable progress. One of the key areas of growth is the development of high-throughput proteomics platforms that enable the analysis of large numbers of proteins simultaneously. This allows for a comprehensive understanding of complex protein networks and their interactions, leading to insights into disease pathways and potential biomarkers. Additionally, advancements in mass spectrometry and bioinformatics tools are enhancing the accuracy and speed of protein identification and quantification. This enables researchers to delve deeper into proteomic data and extract meaningful information for drug discovery, precision medicine, and diagnostics. Moreover, the integration of proteomics with other omics technologies, such as genomics and metabolomics, holds immense potential for gaining a holistic understanding of biological systems and disease processes. Overall, the proteomics industry is expected to contribute significantly to advancements in medical research, diagnostics, and therapeutic development, ultimately leading to improved patient outcomes in the near future.
Proteomics Market in terms of revenue was estimated to be worth $36.8 billion in 2023 and is poised to reach $72.9 billion by 2028, growing at a CAGR of 14.6% from 2023 to 2028 according to a new report by MarketsandMarkets™. Factors such as increasing investments in the development of structure-based drug design, growing research in the field of omics, rising demand for high-quality research tools for data reproducibility, and increasing focus on developing personalized therapeutics are driving the growth of this market. However, challenges associated with data management are the major factors restraining the growth of this market.
Download an Illustrative overview: https://www.marketsandmarkets.com/pdfdownloadNew.asp?id=731
Browse in-depth TOC on "Proteomics Market"
707 – Tables
49 – Figures
604 – Pages
Proteomics Market Scope:
| | |
| --- | --- |
| Report Coverage | Details |
| Market Revenue in 2023 | $36.8 billion |
| Estimated Value by 2028 | $72.9 billion |
| Growth Rate | Poised to grow at a CAGR of 14.6% |
| Market Size Available for | 2021-2028 |
| Forecast Period | 2023–2028 |
| Forecast Units | Value (USD Billion) |
| Report Coverage | Revenue Forecast, Competitive Landscape, Growth Factors, and Trends |
| Segments Covered | Instrumentation Technologies, Reagents, Software & Services, Applications, and End User |
| Geographies Covered | North America, Europe, Asia Pacific, Latin America, and Middle East & Africa |
| Report Highlights | Updated financial information / product portfolio of players |
| Key Market Opportunities | High growth opportunities for proteomics research in emerging countries |
| Key Market Drivers | Technological Advancement in proteomics is likely to propel the market growth |
Spectroscopy accounted for the largest share of the instrumentation technologies segment in the proteomics market in 2022.
Based on instrumentation technologies, the proteomics market is broadly segmented into spectroscopy, chromatography, electrophoresis, protein microarrays, X-ray crystallography, surface plasmon resonance, protein fractionation, and other technologies. In 2022, spectroscopy accounted for the largest share of the proteomics market for instrumentation technologies. This segment's large share can be attributed to factors such as being widely utilized for studying proteins, their structures, interactions, and functions. Spectroscopic techniques provide valuable insights into the properties of proteins, including their secondary and tertiary structures, conformational changes, and ligand binding.
Mass spectrometry technology accounted for the largest share of the type segment in the proteomics market in 2022.
Based on type, spectroscopy instrumentation technology is categorized into three sub-segments— mass spectrometry (MS), NMR spectroscopy, and circular dichroism (CD) spectroscopy. In 2022, mass spectrometry accounted for the largest share of the spectroscopy instrumentation technology segment. Factors such as the MS can analyze large numbers of samples in a short period of time, making it ideal for large-scale proteomics studies is attributed to its large share.
Gel electrophoresis technology accounted for the largest share of the type segment in the proteomics market in 2022.
Based on type, electrophoresis instrumentation technology is categorized into two sub-segments— Gel and capillary electrophoresis. In 2022, gel electrophoresis accounted for the largest share of the electrophoresis instrumentation technology segment. Factors such as the increasing demand for gel electrophoresis in proteomics research and personalized medicine is a major factor driving the growth of the overall gel electrophoresis market.
Asia Pacific is likely to grow at the highest growth rate during the forecast period.
Based on the region The global proteomics market is segmented into North America, Europe, the Asia Pacific, Latin America, and the Middle East & Africa. North America is the largest regional segment. The Asia Pacific region is estimated to grow at the highest CAGR in the proteomics market during the forecast period. The growth of the pharmaceuticals and life sciences market in the region is primarily driven by the rising prevalence of chronic disease conditions, the rising R&D expenditure, especially in the area of drug discovery & development, and significant investments in the development of therapeutics mAbs.
Request Sample Pages: https://www.marketsandmarkets.com/requestsampleNew.asp?id=731
Proteomics Market Dynamics:
Drivers:
Increasing demand for personalized medicines for clinical practices
Rising incidences of chronic diseases among geriatric population
Increased investments in research and greater adoption of proteomics in drug discovery
Technological advancements in proteomics
Restraints:
High costs of proteomics instruments and technologies
Lack of standardization in proteomics workflow among research groups
Opportunities:
High growth opportunities for proteomics research in emerging countries
Growing prominence of nano proteomics in biological processes
Challenges:
Low biomarker discovery to approval ratio in proteomics research
Lack of data management/handling in proteomics research
Key Market Players:
Some of the prominent players in the proteomics market are Thermo Fisher Scientific, Inc. (US), Danaher Corporation (US), Merck KGaA (Germany), Agilent Technologies, Inc. (US), and Waters Corporation (US) and among others.
Get 10% Free Customization on this Report: https://www.marketsandmarkets.com/requestCustomizationNew.asp?id=731
Recent Developments:
In

February 2023

, Waters Corporation acquired Wyatt Technology, which enhances the portfolio of Separation and Detection, which provides customers with an unmatched set of analytical solutions across a wide range of applications.
In

October 2022

, Agilent Technologies Inc. and CMP Scientific Corp. entered into a co-marketing agreement to provide an integrated capillary electrophoresis-mass spectrometry (CE-MS) solution for the life science and pharmaceutical industries.
In

November 2021

, Thermo Fisher Scientific acquired

Belgium

-based Pharmafluidics, the developer of the μPAC range of micro-chip-based chromatography columns. The µpac portfolio of columns enhances liquid chromatography (lc) performance in biomarker, proteomics, and drug r&d applications, helping biotechnology and pharmaceutical companies uncover new insights and advance scientific discovery.
Proteomics Market Advantages:
Comprehensive Protein Analysis: Proteomics allows for the comprehensive analysis of proteins, their structure, function, and interactions within biological systems. This provides a deeper understanding of complex biological processes and disease mechanisms.
Biomarker Discovery: Proteomics plays a crucial role in biomarker discovery, enabling the identification of specific proteins or protein patterns associated with diseases. These biomarkers can be used for early detection, disease monitoring, and personalized treatment strategies.
Drug Discovery and Development: Proteomics facilitates the identification of potential drug targets and the evaluation of drug efficacy and safety. It enables researchers to study the impact of drugs on specific proteins or protein networks, leading to the development of more effective and targeted therapies.
Precision Medicine: Proteomics plays a key role in advancing precision medicine approaches by identifying patient-specific protein profiles and guiding personalized treatment strategies. This helps in optimizing therapeutic interventions and improving patient outcomes.
Translational Research: Proteomics bridges the gap between basic research and clinical applications by translating scientific discoveries into practical applications. It aids in the translation of findings from the laboratory to clinical settings, facilitating the development of innovative diagnostic tools and therapies.
Systems Biology and Network Analysis: Proteomics provides valuable data for systems biology approaches, enabling the construction and analysis of protein interaction networks. This helps in understanding the complexity of biological systems and identifying key regulatory pathways.
Non-Invasive Diagnostics: Proteomic technologies, such as liquid biopsy and mass spectrometry-based analysis, offer non-invasive methods for disease diagnosis and monitoring. These approaches reduce the need for invasive procedures and provide a less burdensome option for patients.
Collaboration and Data Sharing: The proteomics field encourages collaboration and data sharing among researchers and institutions. This fosters knowledge exchange, promotes standardization of methodologies, and accelerates scientific advancements in the field.
Overall, the proteomics market provides a range of advantages that contribute to advancements in medical research, diagnostics, and personalized medicine. It holds immense potential for improving disease understanding, patient care, and the development of targeted therapies in the future.
Proteomics market – Report Highlights:
Key conferences, and events 2022-2023, key stakeholders & buying criteria, and trends/ disruptions impacting customer business are added in the market overview chapter.
The new edition of the report provides updated financial information till 2022 (depending on availability) for each listed company in a graphical representation. This would help in the easy analysis of the present status of profiled companies in terms of their financial strength, profitability, key revenue-generating region/country, and business segment focus in terms of the highest revenue-generating segment.
Impact of the recession has also been added in the new addition of the report.
Recent developments are helpful to understand market trends and growth strategies adopted by players in the market.
Tracking products & service portfolios of prominent market players helps to analyze the major services in the proteomics market. The new edition of the report provides an updated service portfolio of the companies profiled in the report.
Market evaluation framework, market share analysis, and competitive leadership mapping have been added in the competitive landscape chapter of the report.
The competitive leadership mapping has been updated considering recent developments in the company evaluation matrix.
Related Reports:
Electrophoresis Market – Global Forecasts to 2028
Bioinformatics Market – Global Forecasts to 2027
Liquid Handling System Market – Global Forecasts to 2027
Next Generation Sequencing Market – Global Forecasts to 2027
Molecular Diagnostics Market – Global Forecasts to 2027
About MarketsandMarkets™:
MarketsandMarkets™ is a blue ocean alternative in growth consulting and program management, leveraging a man-machine offering to drive supernormal growth for progressive organizations in the B2B space. We have the widest lens on emerging technologies, making us proficient in co-creating supernormal growth for clients.
The B2B economy is witnessing the emergence of $25 trillion of new revenue streams that are substituting existing revenue streams in this decade alone. We work with clients on growth programs, helping them monetize this $25 trillion opportunity through our service lines – TAM Expansion, Go-to-Market (GTM) Strategy to Execution, Market Share Gain, Account Enablement, and Thought Leadership Marketing.
Built on the 'GIVE Growth' principle, we work with several Forbes Global 2000 B2B companies – helping them stay relevant in a disruptive ecosystem. Our insights and strategies are molded by our industry experts, cutting-edge AI-powered Market Intelligence Cloud, and years of research. The KnowledgeStore™ (our Market Intelligence Cloud) integrates our research, facilitates an analysis of interconnections through a set of applications, helping clients look at the entire ecosystem and understand the revenue shifts happening in their industry.
To find out more, visit www.MarketsandMarkets™.com or follow us on Twitter, LinkedIn and Facebook.
Contact:
Mr. Aashish Mehra
MarketsandMarkets™ INC.
630 Dundee Road
Suite 430
Northbrook, IL 60062
USA: +1-888-600-6441
Email: [email protected]
Research Insight: https://www.marketsandmarkets.com/ResearchInsight/proteomic-market.asp
Visit Our Website: https://www.marketsandmarkets.com/
Content Source: https://www.marketsandmarkets.com/PressReleases/proteomics.asp
Logo: https://mma.prnewswire.com/media/660509/MarketsandMarkets_Logo.jpg
SOURCE MarketsandMarkets