PEREGRINE VENTURES CELEBRATES PORTFOLIO COMPANIES MILESTONE ACHIEVEMENTS IN Q1 2023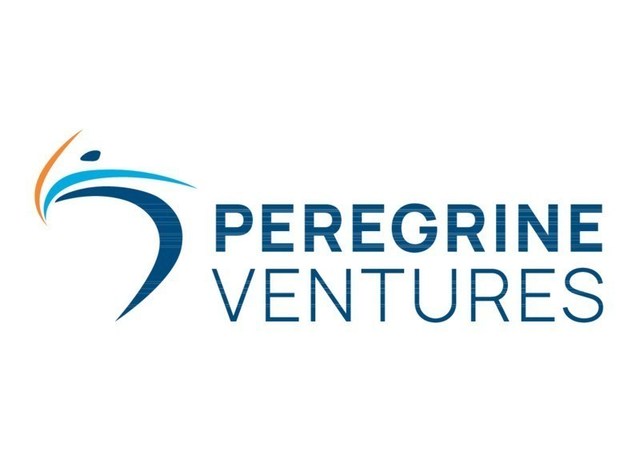 OR YEHUDA, Israel, May 15, 2023 /PRNewswire/ — Peregrine Ventures, Israel's leading investment firm dedicated to supporting life changing healthcare opportunities, today celebrated the transformative accomplishments of their high-performing portfolio of medical technology companies. The Q1 2023 portfolio achievement highlights include a $25 million equity investment from Pfizer, entering a clinical trial agreement with Merck & Co, and the successful preliminary results of its first-in-human clinical study.
"Peregrine prides itself on its ability to identify and invest in first-in-class and best-in-class healthcare companies," said Eyal Lifschitz, Managing Partner and Co-founder of Peregrine Ventures. "These accomplishments are the truest example of why our work is important, and we are proud to be a part of these companies' success stories. We look forward to seeing their future accomplishments on the path to becoming widely accessed, game-changing global healthcare opportunities." 
Q1 2023 achievements include:
BioProtect, a technology platform company that provides innovative bioabsorbable spacers, realized successful Phase I/II clinical study results of company's BioProtect Balloon Implant System. In treating rectal toxicity that is often a result of prostate cancer radiation therapy, the balloon spacer is safe, does not affect patient quality of life, and preserves local control in patients with intermediate-high risk.
EndoStream Medical

 enrolled the first patient in the company's U.S. clinical trial to evaluate the Nautilus™

Intrasaccular

System, a revolutionary technology for the treatment of cerebral aneurysms. The Nautilus is a self-conforming

intrasaccular

flow diverter, maximizing neck coverage and enhancing coil stability, to optimize

intrasaccular

thrombosis and enable progressive occlusion of the aneurysm. The medical technology was also featured on the cover of

Interventional Neuroradiology

(

INR).

Levation Pharma, a pharmaceutical company focused on the development of new therapeutics for the ophthalmology and aesthetic space, received FDA clearance to initiate Phase I and II of

LEV102

, a proprietary aqueous gel. The clinical trial is designed to determine the preliminary safety and efficacy signals for

LEV102

as a potential treatment for drooping of the upper eye lid, Acquired Blepharoptosis, in adults.

Nectin Therapeutics

, a biotechnology company developing novel targeted

immunotherapies

that address resistance to approved immune oncology treatments, entered a clinical trial agreement with Merck & Co. The trail will assess the safety and efficiency of

Nectin's

first-in-class

anti-PVR

treatment as it is used in combination with Merck's anti-PD1 therapy,

KEYTRUDA® for the treatment of metastatic solid tumors. 

Restore Medical

 saw successful preliminary results of its first-in-human clinical study of the CONTRABAND™ system, the world's first and only Pulmonary Artery Banding

transcatheter implant designed to treat left ventricle failure by restoring the heart's efficient structure. The six-month and one-year results of the study demonstrated that the implantation procedure of the CONTRABAND™ device was safe for all participants and improved the quality of life for those treated.

Ribon Therapeutics, a clinical-stage biotechnology company developing therapeutics to target stress support pathways, received a

$25 million

equity investment from Pfizer. This additional funding will support the clinical development of Ribon's

potentially first-in-class oral small molecule programs in oncology (RBN-2397, a PARP7 inhibitor) and immunology (RBN-3143, a PARP14 inhibitor).

Ribon

Therapeutics also announced the dosing of the first patient in the open-label cohort of patients with moderate-to-severe

atopic

dermatitis. This testing is part of the company's Phase 1 clinical study of RBN-3143, a first-in-class, oral small molecule inhibitor of PARP14, for the treatment of a range of inflammatory diseases.
In addition to these portfolio achievements, Peregrine Ventures has made several new investments in early- and seed-stage companies in the bio-convergence field for incubation in their world-class MedTech incubator. Companies include: OncoRedox, a point-of-care testing device that utilizes AI to detect cancer from urine samples; CTC Therapeutics, an innovative technology for collecting tumor cells which applies a unique manipulation to activate an immune response to attack the cancer cells; EViCure, a unique off-the-shelf anti-tumor exosome treatment that exerts anti-tumor effects; and MilCo, a food tech startup that aims to produce animal-free dairy products by producing functional milk proteins in yeast. DairyX products will be healthier and more accessible with the same taste and cost of traditional dairy products.
ABOUT PEREGRINE VENTURES
Peregrine Ventures, Israel's first dedicated healthcare fund, is committed to improving patients' quality of life by investing in and supporting game-changing healthcare opportunities. As a leading global life science venture capital fund, Peregrine invests throughout a company's life cycle to help facilitate growth and success and offers creative business solutions to suit the needs of its portfolio companies. From seed-stage opportunities to more mature companies, Peregrine's specifically defined funds offer portfolio companies complete, end-to-end investment solutions that have helped bring healthcare innovations to fruition for over 20 years. Peregrine's robust portfolio includes fast growing global companies, in the fields of biotech, medical devices, and digital health. Peregrine's mature funds maintain their strong position in the upper quartile of the industry's leading benchmarks (Number of exits, DPI, IRR, etc.). For more information, please visit www.peregrinevc.com.  
CONTACT: SARA KLEIN, 212-805-3018
[email protected]
SOURCE Peregrine Ventures