PEComa Market Insights and Outlook, 2032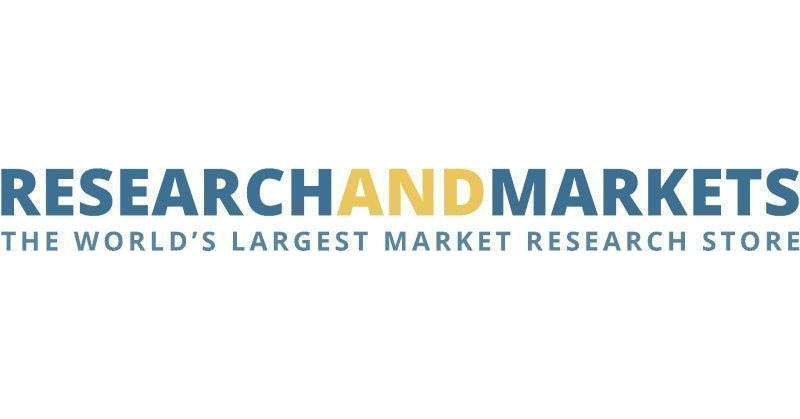 DUBLIN, Aug. 14, 2023 /PRNewswire/ — The "PEComa – Market Insights, Epidemiology and Market Forecast – 2032" report has been added to  ResearchAndMarkets.com's offering.
The global PEComa market has shown significant growth, with the United States leading the market in terms of size. In 2022, the market size in the US reached approximately USD 20 million, and it is projected to continue growing by 2032. The incidence of PEComa cases is also on the rise, with around 250 new cases reported in the US in 2022, and this number is expected to increase in the coming years.
Aadi Bioscience's FYARRO is currently the only approved therapy for PEComa. It received a product-specific, permanent J-code for intravenous use in the treatment of adult patients with locally advanced unresectable or metastatic malignant PEComa. The drug targets perivascular epithelioid cells, which are responsible for the abnormal growth and stiffness seen in PEComa patients. Despite its promising potential, the high cost of FYARRO may present a challenge for its market success.
The PEComa market is segmented into various specific tumor types, each with unique features and likely to form in specific body parts. These include Angiomyolipomas, Clear cell sugar tumors, Lymphangioleiomyomatosis, and others. However, currently, there are no emerging drugs in the pipeline targeting PEComa. The dynamics of the market may change in the future due to improved awareness and quicker diagnosis of the disease.
The report provides comprehensive insights into the PEComa market, including historical and forecasted epidemiology, market trends, and treatment practices in the United States, EU4 (Germany, Spain, Italy, and France), the United Kingdom, and Japan. It covers current treatment practices, emerging drugs, market share of individual therapies, and the projected market size of PEComa from 2019 to 2032 in the 7MM.
In addition, the report includes detailed analysis of PEComa marketed drugs and late-stage pipeline drugs, clinical trial details, pharmacological action, approvals, and patents. Key Opinion Leaders (KOLs) and Subject Matter Experts (SMEs) have been consulted to validate research findings and provide insights into current market trends and unmet needs.
As the market for PEComa is expected to grow in the coming years, understanding the dynamics and opportunities in this field is essential for stakeholders in the healthcare industry. Market access and reimbursement information are also provided in the report, offering insights into the accessibility and affordability of treatments for PEComa patients.
Overall, the report aims to provide a comprehensive outlook on the PEComa market, helping healthcare professionals and industry stakeholders make informed decisions and identify potential novel treatments for this rare and challenging disease.
Key Topics Covered
1. Key Insights
2. Report Introduction
3. Executive Summary
4. Key Events
5. Epidemiology and Market Forecast Methodology
6. PEComa Market Overview at a Glance in the 7MM
7. Disease Background and Overview
8. Treatment
9. Guidelines
10. Epidemiology and Patient Population
11. Patient Journey
12. Key Endpoints in PEComa
13. Marketed Drugs
14. PEComa: 7MM Analysis
15. Unmet Needs
16. SWOT Analysis
17. KOL Views
18. Market Access and Reimbursement
19. Appendix
For more information about this report visit https://www.researchandmarkets.com/r/kt8qez
About ResearchAndMarkets.com
ResearchAndMarkets.com is the world's leading source for international market research reports and market data. We provide you with the latest data on international and regional markets, key industries, the top companies, new products and the latest trends.
Media Contact:
Research and Markets
Laura Wood, Senior Manager
[email protected]
 
For E.S.T Office Hours Call +1-917-300-0470
For U.S./CAN Toll Free Call +1-800-526-8630
For GMT Office Hours Call +353-1-416-8900
 
U.S. Fax: 646-607-1907
Fax (outside U.S.): +353-1-481-1716
Logo : https://mma.prnewswire.com/media/539438/Research_and_Markets_Logo.jpg
SOURCE Research and Markets