Patients are Frustrated with Agent Discontent and Lack of Personalized Care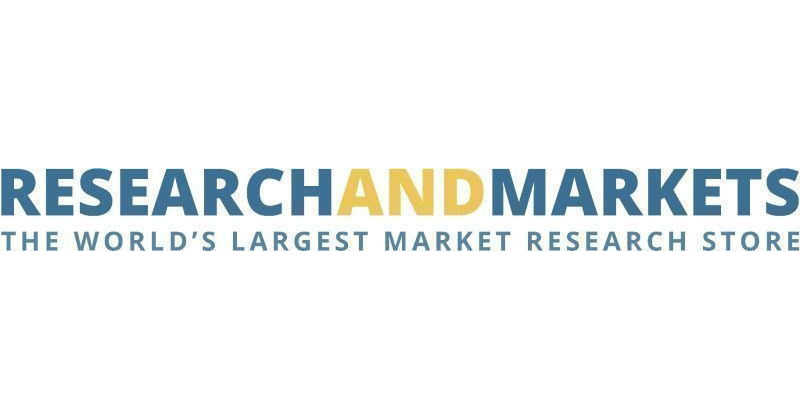 DUBLIN, May 31, 2023 /PRNewswire/ — The "Contact Center Digital Transformation in the Healthcare Industry: A Customer Perspective, Global, 2023 to 2024" report has been added to  ResearchAndMarkets.com's offering.
This study explores how contact centers are engaging agents to attract the best talent and reduce attrition as hybrid and work-from-home models continue to grow.
Contact center organizations in the healthcare industry are prioritizing employees in 2023, particularly after the COVID-19 pandemic wreaked havoc on employee burnout and staffing levels. They are becoming more data-centric to personalize patient care and improve patient outcomes. 
Patients are consumers and expect excellent customer service for every product and service they buy. Patients invest in their health and set self-care management goals and play an active role in attaining health services. Improving a patient's experience with digital solutions that give them more power is becoming the norm. These solutions include wearable devices that track a patient's health and health-related databases that provide preventative practices, healing techniques, and post-care information.
Healthcare providers increasingly look at non-clinical factors to enhance the patient experience. Hospitals drive patient satisfaction by understanding individual needs and improving communications to deliver holistic patient care.
A massive amount of data is available today to help providers deliver personalized patient care based on demographics, genetics, and other factors that improve patient outcomes. Healthcare providers are investing in tools to analyze and operationalize data to personalize the patient experience, while still maintaining safety, security, and privacy.
Cost pressures and resource constraints are perpetual issues for the healthcare industry, which is why AI and analytics are playing a significant role in predicting problems and simulating process improvement. Connecting these solutions with big data will allow providers to monitor patients better and predict medical conditions and outcomes.
The primary goals of this research are to:
Uncover IT challenges faced by healthcare contact center organizations today.
Monitor the status of digital transformation in contact center organizations.
Assess the current and future use of contact center solutions.
Evaluate factors that drive investments in contact center solutions.
Gauge market and technology trends.
Appraise available IT budgets.
The publisher's approach to achieving these goals:
Conduct an online customer survey of leaders involved in purchasing contact center solutions.
Have in-depth discussions with thought leaders in contact center organizations through Customer Experience (CX) Client
Council, Healthcare Industry Research Practice, Contact Center MindXchanges, Webinars, and Virtual Think Tanks.
Continuous conversations with key contact center solutions providers around the globe.
Key Topics Covered:
1 Summary of Key Findings
2 Strategic Objectives and Analytics Approach
Strategic Objectives of this Study
3 Healthcare Industry Priorities
State of the Healthcare Industry
Quadruple Aim of Healthcare Providers
CX Strategic Priorities in Healthcare, Global, 2023
4 Healthcare IT Decision-Maker Survey Research Methodology
Research Methodology & Respondent Profile
Investments in Applications Explored
5 Contact Center Goals
Attracting and Retaining Talent is a Top Goal
Improving Self-Service Capabilities is a Top CX Priority
6 Investment Plans 2023 to 2024
Most Healthcare Organizations will Increase Investments in Contact Center Solutions in 2023
Voice Reigns While Virtual Agents Grow
As Organizations Aim to Provide Holistic Patient Care – Customer Journey Analytics are a High Priority
Top AI Technologies Acquired to Tackle Rising Costs and Network Security
IT Departments Opt for Solutions that are Easy-to-Implement, Manage, and Use
Proven Return on Investment (ROI) Compels Healthcare Providers to Overhaul the Entire Contact Center
7 Agent Engagement Strategies
Attrition Higher in Sectors that Require Agents to Have More Knowledge/Skills
How Organizations will Keep Employees on Board – Flexible Locations is No Longer a Top Initiative
8 Channel Trends and Customer Satisfaction
The Healthcare Industry Fares Well with Live Chat Sessions as Compared to Other Industries
Channel Dynamics – Last 12 Months
Patients are Frustrated with Agent Discontent and Lack of Personalized Care
AI-Infused Contact Center Technologies Needed to Improve Live Chat Interactions
Lack of Personalization in the Email Channel Can be a Significant Challenge for Healthcare Organizations
Cost of Implementation is a Hurdle to Delivering Omnichannel Customer Experiences
Considerable Growth in the Use of Virtual Agents
9 Unmet Needs Drive Trends in Healthcare CX
Unmet Needs Driving Trends in Healthcare
Patient-First Philosophy – Delivering Excellent Customer Care is Critical for Healthcare Organizations
Improving Collaboration has Become a Top Healthcare Priority
Work-from-Home (WFH) Model will Continue to Exist and Thrive
Employee Satisfaction is a Top Priority
Proactive Outreach is a Competitive Advantage
10 Companies to Action
Independent Health Delivers on Member-First Philosophy with Omnichannel Capabilities
AmeriHealth Leverages Agent-Assist to Improve Employee Performance and Experience
Health Claims Management (HCM) Invests in Agent Optimization
Leading Provider of Integrated Healthcare Products in the U.S. Deploys Analytics
Leading Global Provider of Medical Devices Improves Quality with Automation
11 Appendix
For more information about this report visit https://www.researchandmarkets.com/r/gd2p71
About ResearchAndMarkets.com
ResearchAndMarkets.com is the world's leading source for international market research reports and market data. We provide you with the latest data on international and regional markets, key industries, the top companies, new products and the latest trends.

Media Contact:
Research and Markets
Laura Wood, Senior Manager
[email protected]
For E.S.T Office Hours Call +1-917-300-0470
For U.S./CAN Toll Free Call +1-800-526-8630
For GMT Office Hours Call +353-1-416-8900
U.S. Fax: 646-607-1907
Fax (outside U.S.): +353-1-481-1716
Logo: https://mma.prnewswire.com/media/539438/Research_and_Markets_Logo.jpg
SOURCE Research and Markets