Overpriced tampons and sanitary napkins: four million French women are affected by menstrual poverty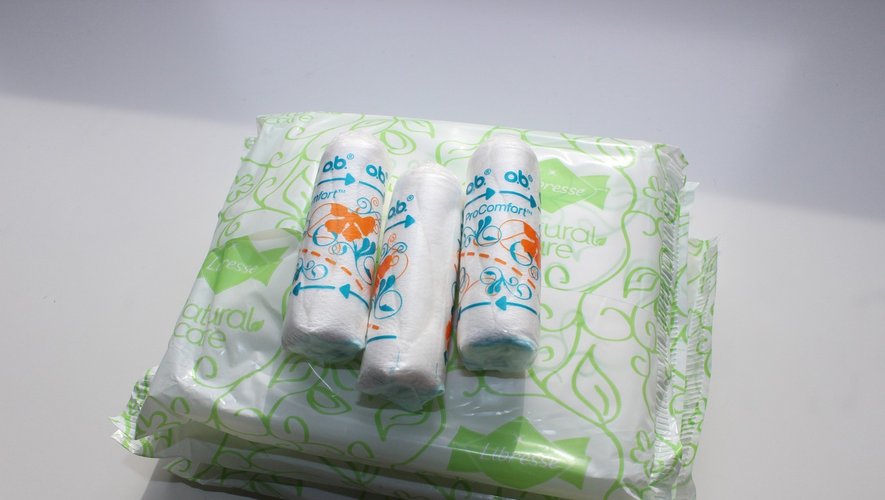 the essential
Inflation condemns the most precarious French people to give up certain hygienic products. For the French, it's a double penalty. In total, 4 million "cannot protect themselves sufficiently during their periods for lack of means or lack of information". A situation that puts their health at risk.
While today, like every May 28, is World Menstrual Hygiene Day, still too many women during their period have to use inappropriate protection despite the risks to their health. They are twice as likely to find themselves in a situation of menstrual precariousness. "Today, 4 million people cannot protect themselves sufficiently during their period due to lack of means or lack of information, and therefore resort to sometimes dangerous products", warns Elena Gautier, one of the managers of Elementary Rules. , questioned by our colleagues from RFI.
"More than a day with the same towel"
When menstruation arrives, some women, for lack of sufficient adapted protection, choose system D: toilet paper, handkerchiefs, linens, cotton pads at the bottom of the panties to collect the blood. RFI met Bintou.
She goes regularly to the MaMaMa association in Saint-Denis (Seine Saint-Denis), to collect hygiene products for her and her children. In the batch of sanitary napkins and sometimes it is not enough. "For the sanitary napkins we are given, I leave everything to my 12-year-old daughter who is already on her period. When I don't have enough, I put on diapers instead," says the mother. A 21-year-old student, Eva, who also uses an association, Cop'1 in Paris, confides that she can spend "more than a day" with the same towel because she has run out and does not have them. ways to buy it. Since last year, the price of pads has increased by 25 cents and 30 for tampons. A pack of towels costs on average between 2 and 5 euros.
A dangerous system D
Alternative methods can lead to gynecological complications. "Using unsuitable sanitary protection or keeping it on for too long can lead to irritation, blisters, vaginal or urinary infections, fungal infections, and even toxic shock for a tampon worn too long", explains a Lyon nurse, Sarah Peybale. at RFI.
Read also :
World Menstrual Hygiene Day: 5 things to know about periods
In addition to the health risks caused by menstrual precariousness, the latter further excludes young girls and women who are already vulnerable. "The people most affected are the most precarious and stigmatized on a daily basis. They are reminded that they do not correspond to social norms and that they are in financial, bodily and aesthetic failure", underlines for RFI Aline Boeuf, doctoral assistant in the sociology department of the University of Geneva. A precariousness and social exclusion that affects from the first rules. According to a study by the NGO Plan International and OpinionWay in 2022, one in two girls has already missed school because of their period in France. An additional source of inequality.
When will sanitary protection be free?
Associative initiatives are not enough to meet the needs. Thus, associations like Elementary Rules campaign for lasting solutions. For example, distributors of towels and tampons in schools, a "menstrual precariousness" check and even free protection for all those who cannot buy it. Scotland in 2020 became the first country to provide free protection for women.
Read also :
Menstrual leave: socialist and environmental deputies want to break a "taboo" and hope for a transpartisan movement
In France, the government has preferred the reimbursement of menstrual panties and other reusable protection purchased in pharmacies and only for those under 25. On average, according to the Regles Elementaires association, menstruation costs €8,000 for each menstruating person.