Nosocomial diseases: one in 18 patients affected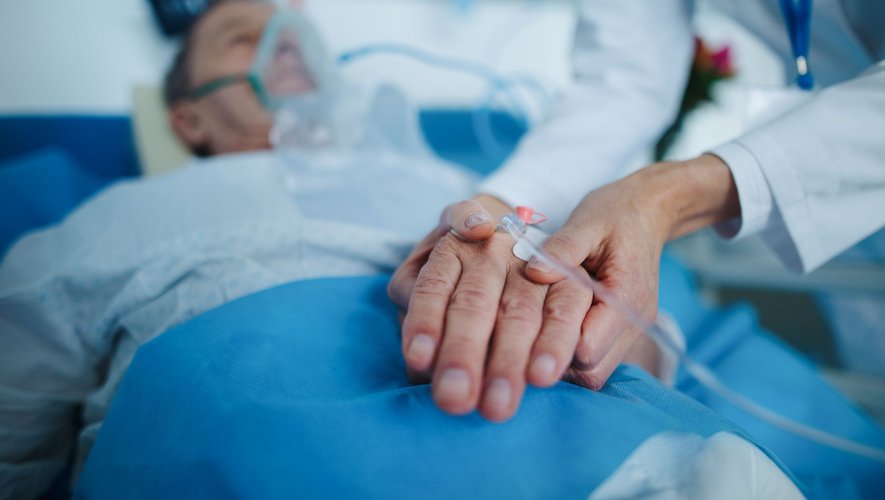 The number of nosocomial infections, those infections contracted in a healthcare establishment, has increased by nearly 15% over five years. The Covid-19 epidemic would be the first responsible.
14.7% increase between 2017 and 2022. Public Health France published Friday, May 26 the results of its national survey on nosocomial infections in health establishments, carried out every 5 years since 1990. These diseases concern all infections "contracted in health establishments which occur during or after the care of a patient and which were neither present nor incubating at the start of this care"specifies Public Health France.
According to the results of the survey, 5.71% of patients were infected, i.e. one in 18 patients. The prevalence of cases thus increased by 14.7% between the penultimate survey, carried out in 2017, and 2022. . In question ? The Covid-19 pandemic. The virus is indeed involved in half of the increase in cases of nosocomial diseases observed by the health authority. "Excluding the latter, the prevalence of infected patients was 5.35%, relatively stable compared to that estimated in 2017 (4.98%)", details Public Health France.
Fragile patients more exposed
The prevalence of nosocomial diseases varies according to the establishments and services concerned. It is higher in cancer centers (15.81%), CHR/CHU (8.58%), intensive care units (23.17%) and medical services (6.84%). ). In addition, the figures are logically influenced by the profile of the patient (over 65, suffering from a life-threatening disease, immunocompromised operated on or exposed to an invasive device).
The four main localizations of nosocomial infections – urinary tract infections, pneumonia, infections of the operation site and bacteraemia (blood infection) – remain the majority and stable, 70.7% against 71.5% in 2017. The four micro-organisms responsible for infections (Escherichia coli, Staphylococcus aureus, Enterococcus faecalis, Pseudomonas aeruginosa) represent 48.3% of cases, they were 50.2% in 2017.
The survey was carried out between May 15 and June 30, 2022 with a sample of 1,155 health establishments, i.e. 151,676 patients.
To note : According to a report by the National Assembly in 2006, nosocomial infections lead to an average additional cost of 3,500 to 8,000 euros per patient, ie an expenditure of 2.4 to 6 billion euros each year.