NIH STUDY FINDS ASSOCIATION BETWEEN GESTATIONAL DIABETES, MATERNAL DEPRESSION, AND EARLY CHILDHOOD BEHAVIOR PROBLEMS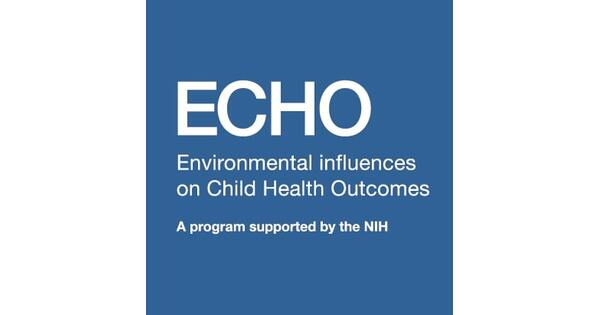 DURHAM, N.C., May 12, 2023 /PRNewswire/ — Gestational diabetes, prenatal depression, and postpartum depression were each individually associated with higher levels of early childhood behavior problems such as attentional problems, anxiety, and depression in new research funded by the Environmental influences on Child Health Outcomes Program (ECHO) at the National Institutes of Health.
Previous research has linked gestational diabetes to prenatal and postpartum depression. Researchers wanted to determine how that combination of maternal symptoms affected early childhood behaviors.
"Our findings suggest that children born to mothers who had both gestational diabetes and symptoms of depression during pregnancy could benefit from receiving additional monitoring for behavioral problems during early childhood," said Lauren Shuffrey, PhD, an ECHO Program investigator at Columbia University.
The researchers also found that gestational diabetes was associated with autism-related behaviors only in children whose mothers reported higher levels of depressive symptoms during and immediately after pregnancy. Gestational diabetes was also associated with child behavioral problems only in male children.
This study included 2,379 children from ECHO research sites in Colorado, Massachusetts, New York, Pennsylvania, and Tennessee. More than half of participants were male, and 216 participants were born to mothers who were diagnosed with gestational diabetes.
During this study, ECHO researchers collected information from the participating mothers, including gestational diabetes diagnosis and self-reports of depression symptoms during and after pregnancy. To investigate the effect of these maternal conditions on child behavior, the researchers used the Preschool Child Behavior Checklist (CBCL) to examine the behavior of children ages 2 to 5 years old.
Dr. Shuffrey led this collaborative research published in Child Development.
About ECHO: ECHO is a nationwide research program supported by the NIH. Launched in 2016, ECHO aims to enhance the health of children for generations to come. ECHO investigators study the effects of a broad range of early environmental influences on child health and development. For more information, visit echochildren.org.
About the NIH: NIH, the nation's medical research agency, includes 27 Institutes and Centers and is a component of the U.S. Department of Health and Human Services. NIH is the primary federal agency conducting and supporting basic, clinical, and translational medical research, and is investigating the causes, treatments, and cures for both common and rare diseases. For more information, visit www.nih.gov.
SOURCE NIH Environmental influences on Child Health Outcomes (ECHO) Program